Need a little extra cash? Don't go looking for a new job just yet. Chances are, there are several items in your house that you can sell to make money fast.
We put together a list of items you can offload to make some extra cash, including:
plus tips on where to sell them.
Emma's quick take on what to sell to make money
Americans have way too much crap, but also tend to be broke, with little cash savings despite garages, closets and basements full of unused clutter.
If you're broke, take a hard look at things you don't use or like, and sell them for cash. In my research, the items that fetch the most cash quickly include jewelry, silver and gold, electronics, sports equipment and vehicles.
21 apps for selling stuff online or "near me" in 2022
Best things to sell
All of the items on these lists can be sold on popular selling platforms like Facebook Marketplace, Craigslist, or eBay — or at an old-fashioned garage sale.
We also list for each one item-specific places you can sell your stuff to make money:
1. Cars
Sell your car using an online classifieds site like Craigslist, or keep things simple and park the vehicle in your front yard with a large "FOR SALE" sign on top. You can also get cash for junk cars through sites like Peddle, Autotrader and Carvana. Plus, you can get cash for your junk car.
Where to sell:
Autotrader
Vroom
Carvana
CarMax
eBay Motors
Get an instant offer from Peddle now >>
Or, you can get cash out of your car — or lower monthly payments— by refinancing your auto loan.
Need a ride you can afford, read out post on 6 ways to get a free or low-cost car.
1800FreshStart offers auto loans to those with low or no credit.
HyreCar 2022 reviews: Can you make money renting out your car?
Where can I sell my car for the most money in 2022?
2. Jewelry
If you're hoping to resell jewelry online, you can expect to earn back around 30% of the original purchase price — more for fine jewelry (like Van Cleef, Tiffany's, Cartier, Harry Winston, and David Yurman) in good condition.
Costume jewelry has virtually no value. However, sterling silver jewelry, gold jewelry, and diamond jewelry — including diamond tennis bracelets, gold chains, watches, necklaces and earrings — may fetch you some cash.
Where to sell:
The Real Real
Local jewelers
When it comes to selling jewelry online, our No. 1 choice is CashforGoldUSA.com and its sister site CashforSilverUSA.com, for a few reasons:
Better Business Bureau A+ rating
Payouts within 24 hours
10% bonus if you ship within 7 days
Price match guarantee
Free return guarantee
Insured up to $100,000 by Lloyds of London while held (plus up to $5,000 through Jewelers Mutual Insurance while in transit)
Read our CashforGoldUSA review and get a quote with CashforGoldUSA now >>
CashforGoldUSA buys diamond engagement rings and antique and estate jewelry.
3. Gold
Gold jewelry and gold coins are good things to sell to make money online — and you can also sell gold bullion, gold scrap, and raw gold.
As of , the spot gold value in the United States was trading at $ per ounce, or $ per gram. 
Where to sell:
15 coins worth money in 2022: Do you have any at your house?
4. Silver
There are likely more silver pieces hiding in your home than you might think — including items such as silver flatware, silver jewelry, medals, pins, and U.S. silver coins minted before the 1960s.
As of , the silver resale value in the United States was at $ per ounce, or $ per gram.
Where to sell:
Coin machines and more: 9 ways to cash in coins in 2022
5. Watches
Before you list your old watch online or sell your Rolex to a pawn shop, do your research. Look online to see how much similar watches recently sold for on eBay or another resale sight. You can also sell an old Apple Watch, or trade it in at the Apple store or Best Buy.
Where to sell:
Pawn shops
Auction houses
6. Your wedding dress
If your wedding gown is in good condition and isn't more than a couple of years old, you should be able to earn back a good percentage of its retail price — especially for dresses from top-name designers like Vera Wang and Monique Lhullier.
Gown reseller Still White estimates the resale value of a $5,000 2019 Vera Wang wedding dress at $2,760. For a lower-end designer such as Maggie Sottero, you'll likely be able to earn around $560 for a dress originally priced at $1,200. Consider having the gown professionally cleaned before you list it.
Where to sell:
Nearly Newlywed
Tradesy
Still White
Vinted
Local and online consignment shops
7. Books
You can sell all genres of books online, everything from textbooks to children's books. Clear out your bookshelves and offload old books onto a digital selling platform or bring them into a local used bookstore.
Where to sell:
Thriftbooks
Amazon
BookScouter
Local used bookstores
8. Bikes
Whether you have a colorful children's bike or a professional road bike, chances are there's someone out there who would love to purchase your bicycle. Grab any set of wheels that's collecting dust in the garage and list it online.
Where to sell:
Bike Exchange
OfferUp
PinkBike Marketplace
The Pro's Closet
9. Tools
For tools that are in good condition, you may be able to get as much as 80-90% of the original price. Drills and saws seem to be in especially high demand.
Where to sell:
SawMillCreek
Ruby Lane (for antique tools)
OfferUp
Pawn shops
Auction houses
10. Clothes you no longer wear
Is your closet overflowing with clothes? Clear out any old clothes you haven't worn in six months or longer.
One easy way to keep track is to hang up your clothes with the hanger hook facing toward you. When you wear something, put it back with the hanger facing away. Anything left facing toward you at the end of a year (or any time period you set) can be sold.
Where to sell: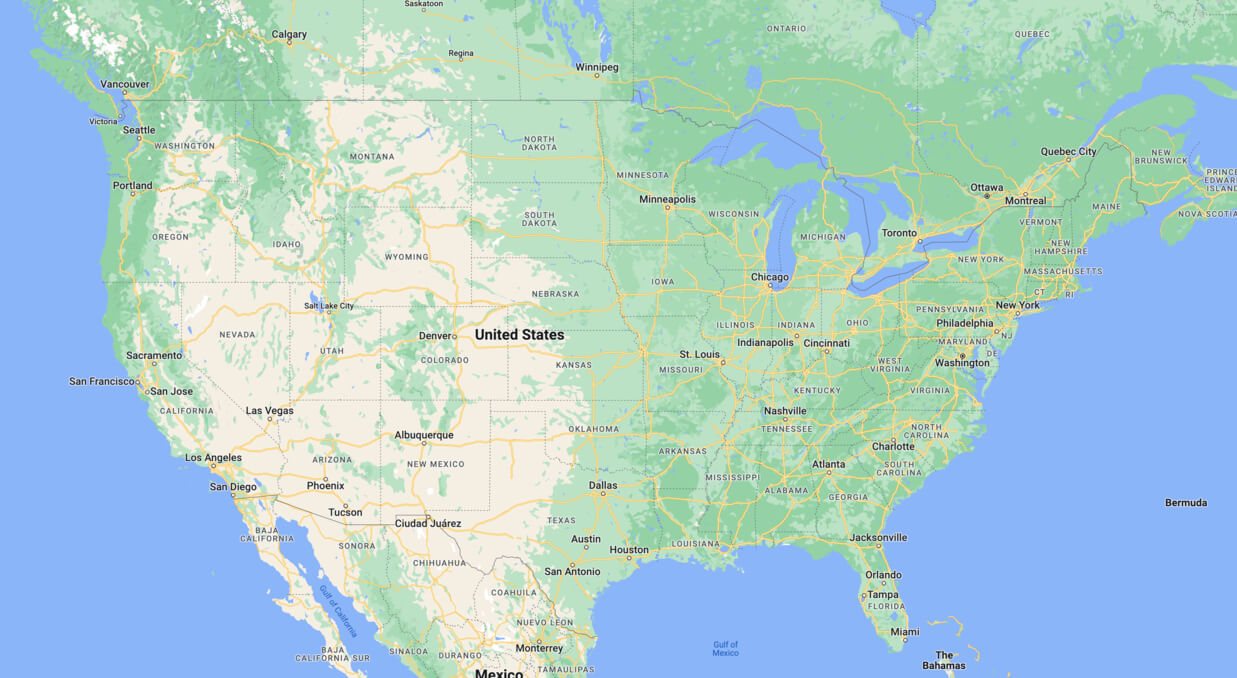 Household items to sell for quick cash
11. Baby items
Strollers, pack n plays, clothes, toys, high chairs, baby gates, baby swings, cribs… It's no secret that babies come with a long list of accessories and equipment. Make money online by reselling the items you're finished using.
Where to sell:
Once Upon A Child
Kid to Kid
Plato's Closet
WeePea
12. Children's clothes and toys
Children's clothes are an easy thing to sell — and since kids typically outgrow things fast, your child's closet is likely full of items that could pick up a few bucks each.
Where to sell:
Once Upon A Child
Kid to Kid
Plato's Closet
WeePea
14. Furniture
Big-ticket furniture items like an old couch, dresser, or kitchen table and chairs will move quickly online if they're in good condition.
Where to sell:
OfferUp
Chairish
Sotheby's Home
Route 66 Furniture
Remoov
Recycler
15. Kitchen gadgets and appliances
You'll probably need to keep your refrigerator and stove (unless you want to replace them). But smaller appliances can fetch a nice chunk of cash on platforms like Facebook Marketplace. Think about items you don't use on a regular basis, such as a juicer, coffee maker, toaster, blender, or air fryer.
Where to sell:
16. Fitness equipment
If you're asking yourself, "What can I sell to make money?" — and a lot of it — pieces of fitness equipment are great high-value items to sell. The bigger the piece, the more money you're likely to make — a nice treadmill could get $300-500 online.
Where to sell:
OfferUp
Bonanza
WeBuyGymEquipment
17. Lawn and garden equipment
Lawn mowers, leaf blowers, rakes, and smaller items like gloves and hand trowels can all be resold online.
Where to sell:
18. Old cellphones
Your old cellphone might be worth some money. Even a broken phone can be sold or traded in for cash. Some phone plans will buy back your phone or let you exchange it for a discounted new one.
Where you could sell:
Amazon
OfferUp
uSell
ecoATM
Best Buy
SellCell guarantees the best price for your phone. See what your old phone is worth now >>
19. Old computers, tablets and ebook readers
If you have additional electronics lying around, these are fair game, too. Think about any computers (desktop or laptop), tablets and ebook readers (such as Amazon Kindles) you may own. Don't forget their accessories, too — like an external computer keyboard or mouse.
Where to sell:
Amazon
OfferUp
Gazelle
NextWorth
19 easy and legit ways to get free gift cards in 2022
20. Video game consoles and games
If your kids have outgrown their video games, sell the equipment to make some extra cash. While most video games aren't worth much, some can command thousands of dollars — and you never know what's hiding in your spare room.
Where to sell:
Amazon
OfferUp
Gameflip
The Old School Game Vault
21. Sell scrap for cash
Pieces of scrap metal (think aluminum, brass, or steel) can be sold for cash. Some of the most common scrap metal items you might find around the house include aluminum cans, car batteries, and cast iron. You can also go metal detecting.
Where to sell:
Liberty Gold and Silver
JM Bullion
OfferUp
Where to find a "scrap yard near me" to sell scrap metal in 2022
Things to sell to make money online
22. Purses and accessories
Ladies, clean out those purses you never use and list them online or at a local consignment store. Accessories like scarves and sunglasses can also make you some money.
Where to sell:
Plato's Closet
Poshmark
ThredUp
Vinted
Style Encore
23. Sneakers/running shoes
One of the best things to sell to make quick cash: your shoes! If you have a pair of running shoes from a well-known brand that are in good condition, you can sell these online.
Where to sell:
Poshmark
ThredUp
Vinted
Plato's Closet
24. Sports equipment
Parents, kids, and athletes of all ages are always looking for used sports equipment they can buy to cut down on costs for the season. Both large items such as a pitchback net and smaller items like a baseball glove will sell. Don't overlook that bucket of golf balls — it will sell, too.
Where to sell:
Play It Again Sports
SidelineSwap
OfferUp
25. Backpacks and hiking gear
You might be able to earn back about half the retail value of the hiking gear you recently bought for one trip. Old backpacks are good things to sell, too.
Where to sell:
26. Musical items
You can sell instruments, sheet music, and other gear (like guitar pedals or amps) online. Make sure any old band instruments are clean and in good condition.
Where to sell:
Music Go Round
Reverb
Estate sales
Flea markets
27. Collectibles
A collectible is any item that's worth much more than it was initially sold for (typically because it's rare and/or popular). Vinyl records, comic books, and stamps are examples of common collectibles.
Where to sell:
CashforGoldUSA (if the item contains gold, silver, or platinum)
Etsy
Estate sales
Flea markets
28. Home decor
Your home decor items (things like paintings, rugs, and other decorative items) can be resold online if they're in good condition.
Where to sell:
Chairish
Poshmark
OfferUp
29. Holiday decorations
Christmas, Easter, Halloween, even Valentine's Day — the holiday decorations you stuff in your attic and use once a year could bring in some cash online.
Where to sell:
Chairish
OfferUp
Poshmark
30. Printables
If you're looking for easy things to sell, printables might be the perfect fit. Use a free design tool like Canva to design and create printables such as planners, trackers, journal pages, coloring sheets, or stationery. Then sell them online.
Where to sell:
Teachers Pay Teachers
Etsy
Amazon
31. ebooks
If you have a talent for writing, write a short ebook and sell it online. Pick a topic you're interested in — something you can talk about with expertise and that a certain audience will enjoy.
Where to sell:
Etsy
PayHip
Blurb
Teachers Pay Teachers
Amazon
Google Play
32. Your spare room
Do you have an extra bedroom or a furnished basement? Set up a profile with AirBnB or VRBO to offer your spare room as a short-term rental for travelers passing through.
Where to sell:
Home Exchange review: How does house swapping work?
33. Your services
Our final tip: The things you can sell don't necessarily have to be material things. Think about your talents and how you can monetize them. Are you a great artist or graphic designer? Can you build custom furniture pieces? You can also do freelance work as a virtual assistant, proofreader, or bookkeeper.
Where to sell:
Also check out our post on the best side hustles.
Bottom line: If you need cash, there are lots of things to sell for cash that are in your house right now.
If you're like us, you probably have lots of stuff around your house that you rarely (or never) use. Those things could be turned into cash, especially if you need to make money quickly.
Our advice? Start with your jewelry box and get an offer from CashforGoldUSA >>