Scrap yards are places that buy scrap metal from individuals and businesses. They help the environment by keeping scrap metals out of landfills, recycling them for reuse.
Scrap yards collect items like:
Large appliances (washing machines, deep freezers, etc.)
Old electronics (cellphones, desktop computer systems, VCRs)
Vehicles (cars, vans, pickups, SUVs)
Building materials from renovations like copper pipes and aluminum siding
Old aluminum, copper, or cast iron cookware
If you have junk cluttering your home, inside or out, you could actually have a small fortune on your hands — if you know where to take it. Worst-case scenario, a scrap yard can help you get rid of big items you don't need, and help the environment by recycling them.
Keep reading to learn where you can recycle scrap metal in person and by mail.
Find a scrap yard near me:
Start in your own community. A quick Google search of "scrap yards near me" will return a list of nearby businesses that accept scrap: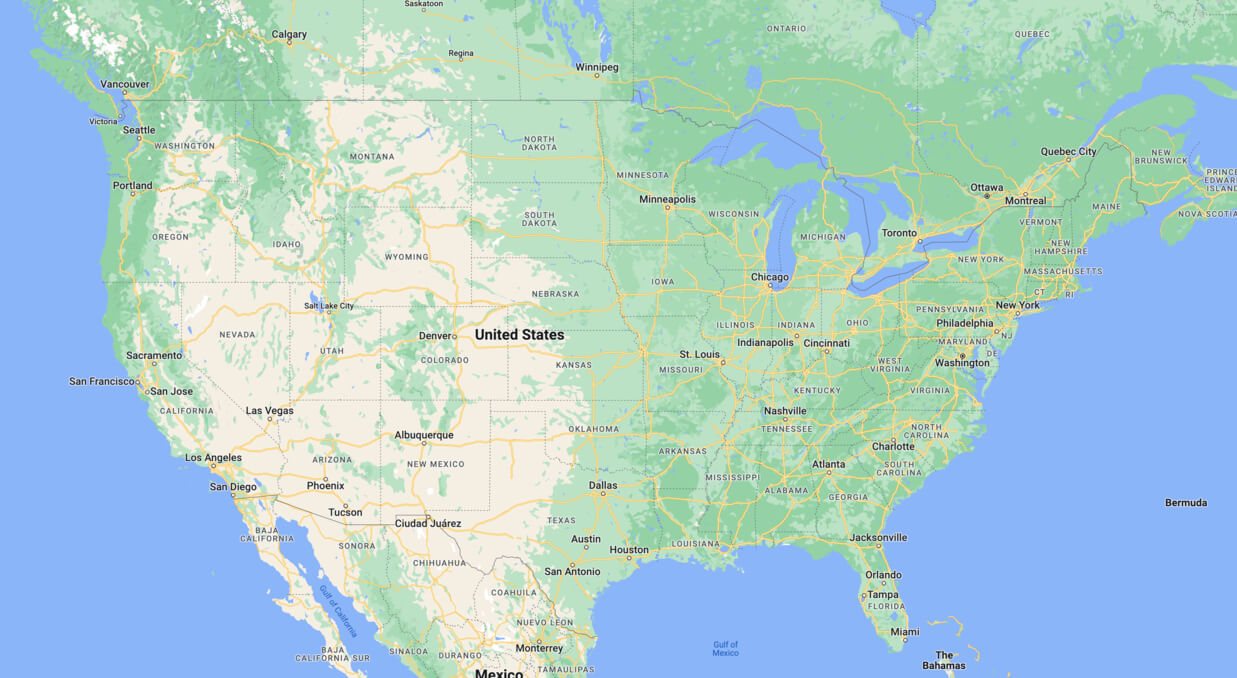 If you're scrapping metal, ask which metals and items they accept.
Many yards accept metals like:
Aluminum
Iron
Brass
Copper
Stainless steel
Some may also take items that contain metal, such as:
Door handles
Copper pipes or wiring
Microwaves
Desktop computers
Washing machines
Contact your local scrap yard directly or visit their website to learn which types of scrap they accept and their payouts.
Alternatively, you can use an app like iScrap to locate local scrap yards. The app also provides real-time scrap metal prices to help you know which offers to accept.
If you've never been to a scrap yard, here's what you can expect:
Alternatives to local scrap yards:
If you don't want to load up your car and drive to a local scrap yard, you can reach out to companies who come to you or provide free shipping to their facility.
Check out these top scrap yard alternatives:
1-800-GOT-JUNK? review
1-800-GOT-JUNK? is a licensed and insured accredited Better Business Bureau business with an A+ rating. You can contact them to get rid of of junk as long as it is not toxic or hazardous material, vehicles, or items that two people can't safely lift.
Unlike the previous businesses on this list, 1-800-GOT-JUNK does not pay you for your unwanted items. Rather, you pay them a fee to pick up your unwanted items from your home. It's a good resource for removing items you can't sell.
Types of junk they accept:
Appliances like refrigerators, stoves, and deep freezers
Large items like hot tubs, furniture, pool tables, and pianos
Bulky items like carpeting, exercise equipment, and mattresses
Garbage, yard trash, glass, tires, and construction waste
They also accept electronic scrap such as computers, TVs, and radios.
1-800-GOT-JUNK? will also remove scrap metals from your home, including:
Aluminum
Brass
Cast iron
Copper
Steel
Tin
Lead
Zinc
Nickel
To get started, you can request a no-obligation on-site estimate online or by phone. The 1-800-GOT-JUNK? team will come to your home or business and give you an estimate for junk removal.
Pricing is based on how much junk you have and how much space it will take up in the truck, vertically or horizontally. Each truck is divided into portions: ⅛ ¼, ½, ¾, and one full load. They also provide pricing for single-item removals.
CJ Environmental review
CJ Environmental provides metal refining for businesses and individuals looking to turn scrap into extra money. The company has an A+ rating and is accredited with the Better Business Bureau. The business is also a member of the INC 500 — an elite group of businesses considered the fastest growing in the United States.
CJ Environmental has three divisions that handle scrap:
Gold, silver and diamonds — Accepts and refines gold, silver, platinum, and palladium. Buys diamonds, fine jewelry, raw gold, gold bullion, gold coins, silver coins, silver flatware and more.
Dental — Takes dental scrap like crowns and bridges that contain metals like gold, silver, palladium, or platinum. They do not accept silver-colored scrap or amalgam fillings.
Electronics — Recycles computers, laptops, cell phones, smartphones, and parts like circuit boards. These items are refined because they often contain gold and other precious metals.
The company purchases precious metals, dental scrap, and electronic scrap through its subsidiaries, including CashforElectronicScrapUSA.com, CashforGoldUSA.com, CashforSilverUSA.com, Cash for DiamondsUSA.com, and CashforDentalScrap.com.
CJ Environmental and its subsidiaries offer complimentary shipping. You can get a quote for your items before you sell.
Once they receive and appraise your items — and if you accept their offer — you will receive a paper check by mail or an electronic payment from PayPal. Most payments are processed within 24 hours of receipt.
Get cash for your unwanted metals from CJ Environmental >>
Boardsort.com review
Boardsort.com accepts and refines electronic scrap or e-scrap such as circuit boards, RAM, computer chips, cell phones, hard drives, and laptops. They are A+ rated with the BBB.
To use Boardsort, you must register for a free account. They do not offer free shipping. You can either ship your items to Boardsort's Ohio processing center or contact them for their drop-off address in Ohio.
Boardsort offers a list of acceptable items and the price they pay per pound. Categories include:
Circuit boards ($0.20–$40.00/lb)
RAM/Memory ($2.00–$20.50/lb)
CPU and chips ($2.00–$175.00/lb)
Cell phones and tablets ($0.25–$5.25/lb)
Batteries ($0.00–$0.10/lb)
Whole systems ($0.10–$1.35/lb)
Hardware ($0.05–$11.00/lb)
Teardown ($0.05–$0.55/lb)
Metal ($0.05–$3.25/lb)
You can also request an instant quote online for your electronic scrap. Additionally, Boardsort offers detailed shipping guidance and videos on how to pack and send your things to avoid payment delays.
Boardsort processes e-scrap from the previous week every Wednesday. They pay every Thursday. Payouts come by check or PayPal.
This business has an active Facebook community, is very responsive via email or phone, and offers an on-site forum to ask questions on Boardsort.com.
Peddle.com
Austin, Texas-based Peddle.com trades cars for cash. The BBB-accredited business is A+ rated and was founded in 2004. Whether your car is in good or bad shape, Peddle will offer you a price that you can accept or reject within seven days. Just create a free account and request a free quote online.
Peddle will walk you through questions to determine the year, make, model, and condition of your vehicle. Within minutes, you'll get an offer.
If you accept, you can schedule a pickup at a time that's convenient for you. A Peddle towing partner will come to remove your car and pay you by cash or check.
Peddle is available in all 50 states. They buy cars, trucks, SUVs, and vans. There are no hidden fees to use this service. And if you have a question about how to handle your title, use the Peddle title guide for state-specific instructions.
Get money for your car — even junk cars — with Peddle >>
Scrap yard prices? What a scrap yard might pay for scrap metal:
If you have scrap metal sitting around, you can recycle it for money fairly quickly. Scrap yards that pay for items will generally give you a price on the spot, but research current scrap prices to make sure you're getting a fair payout.
Here are some average prices for popular scrap metals listed on the iScrap app as of August 2022:
Gold: $27,200.00/lb
Platinum: $13,720.00/lb
Stainless steel: $0.35/lb
Copper scrap: $2.44/lb
Aluminum scrap: $0.50/lb
Silver: $307.00/lb
Iron scrap: $155.00/ton
To get real-time pricing for metals, you can use resources like:
iScrap — An app that shows current metal prices by the pound. You can also see nearby scrap yards and contact information so you can ask any questions you have.
Scrap Monster — A one-stop online resource for scrap metal pricing and scrap yards. You can post buy/sell scrap offers in the marketplace and ask questions on the forum, an area on their website where you can post questions and read about scrap metal topics.
Scrap Register — A site that posts scrap metal prices by region. For the most up-to-date pricing, you'll need to sign up for a paid membership. Yearly plans start at $99.
PriceofScrapMetals.com — A website dedicated to showing the latest scrap metal prices per pound in the United States and internationally.
How do scrap yards work? What to expect when you visit a nearby scrap yard
When you take metal to a scrap yard, the first thing they'll do is weigh it. Depending on the size of your haul, they may use a small or large scale. If you have a few items in your trunk, you'll probably be directed to a small weighing area. If you have a truckload, they might have you drive the entire truck onto a large scale.
Your payout is determined by the type of metal and its weight. It helps to know what kind of metal you are scrapping, but if you don't, the workers at the scrap yard will sort through your metal to determine the type.
After sorting and weighing, you'll be offered a price based on the current market for each type of metal. You'll usually be given a ticket that you can take to a cashier to cash out.
Prices can vary by region and demand, so it's wise to call ahead and ask about current pricing before you make the trip. Also, ask about what they accept to avoid wasting time and money transporting your scrap to your local scrap yard.
Scrap yard FAQs
What do scrap yards pay the most for?
Some of the most valuable items include:
Scrap metals like aluminum, copper, brass, lead, stainless steel, and iron
Fine jewelry made of gold, platinum, or silver
Large appliances like stoves, washers, dryers, and refrigerators
Old tools (value increases when you clean them before scrapping)
Electronic scrap such as computer systems, cables, circuit boards, and wires
Vehicles (any condition) and their parts
What are the latest scrap metal prices?
Prices can fluctuate daily. To get the latest prices, you can use an app like iScrap or contact your local scrap yard directly.
How do scrap yards work?
When you take metal to a scrap yard, the first thing they'll do is weigh it. Depending on the size of your haul, they may use a small or large scale. Your payout is determined by the type of metal and its weight. It helps to know what kind of metal you are scrapping, but if you don't, the workers at the scrap yard will sort through your metal to determine the type.
What do scrap yards pay the most for?
Some of the most valuable items include: metals like aluminum, copper, brass, lead, stainless steel, and iron.