Looking to boost your income? Need a quick cash fix?
"I need money now. What can I do to get money immediately?"
If you need money immediately, selling your things, donating plasma, or opening a bank account for a sign-up bonus are some of the quickest and easiest ways to get it.
You can also check out online surveys that pay you for your time.
Here are more ways to get free money instantly in 2023:
1. Sell stuff for money – best way to get money today
Whether you have old jewelry, old clothes, furniture, a wedding dress, household items, vehicles, sports equipment or electronics, someone likely wants to buy them for cash.
Sell your stuff for cash:
Thanks to Russian sanctions and a surge in new engagements, diamond prices are at a high, and the tumultuous economy means gold and silver prices are excellent.
Our No. 1 recommendation for selling an engagement diamond ring, coins, scrap gold or silver or flatware is CashforGoldUSA, a BBB A+ rated online gold, silver, and diamond buyer.
33 things to sell to make money from the stuff around your house
2. Ask your boss for a pay raise
Negotiating a pay raise can be exciting and empowering — especially when you come to the table knowing exactly what you want (and deserve).
The Wall Street Journal reports that a record-breaking 4.5 million people quit their jobs in November 2021. At a time when good employees are harder to retain, you have increased power to negotiate a higher salary or hourly wage.
Tina Hawk, SVP of human resources Goodhire, an employment screening service, says asking for a raise is all about doing your research.
"You've got to ensure you've gathered relevant information regarding your own performance and productivity as well as your market research," Hawk says.
Use these tips to get the raise you want:
1. Be confident in your approach. This is business, not personal. A good boss will expect you to advocate for yourself. Being paid a fair wage reinforces your commitment to the company and inspires you to deliver your best work.
2. Bring data to the table. Make notes of everything you've recently done to benefit the company. Point out solutions you've offered to improve the business. Refer to awards or commendations you've received from colleagues or customers.
3. Research the salary range or hourly pay for your position in your area to show you've done your research. You can reference salary data from the U.S. Bureau of Labor Statistics and consult sites like Glassdoor and ZipRecruiter.
4. Always express gratitude for your job and thank your boss for taking time to listen to your request. It goes a long way.
Matthew Warzel, president of MJW Careers, also recommends updating your resume before you seek a raise or promotion.
Get a free and confidential resume review from TopResume.com >>
He says you should set the tone in the top half of your resume with what you want and what you bring to the table.
"Include any key buzzwords that speak to your abilities to transition into a new role seamlessly and any transferable skills and accomplishments that directly relate to this new role," says Warzel, who is also a certified professional resume writer with 15+ years of industry experience.
Here are a few tips from Warzel for updating your resume:
Don't focus on your task-based experience. Make your resume quantifiable and bottom-line driven. This shows your employer that you share their concerns — either making them money or saving them money.
Make it logical and keep it brief. Quickly identify your value and how your accomplishments have moved the company forward.
Write a solid summary. In three to five sentences, state your transferable skills and how they relate to a new position or justify a pay increase. Think of your summary as an elevator pitch — what would you say if you had 30 seconds to sell your skills for a job?
As an alternative to a resume update, you can create a one-page sheet of accomplishments to back up your raise request, says Archie Payne, president of CalTek Staffing, a premier recruiting firm focused on the IT and energy sectors.
"This tighter focus lets you include more detail and data to support your cause and explain why you deserve higher compensation for what you contribute to the company," Payne says.
Once you have all of your data together, draft a letter or email with your pay raise request and include your resume or accomplishments overview. You can also use the written request as a follow-up to a conversation with your boss. If you need help, use this template from Robert Half.
Before you make your request, think about timing. Pay attention to how your company runs. Do raises usually happen after performance reviews? When does your company establish its budget for the year? Did your company just lay off other workers? Consider these factors to have a better chance of getting a raise.
3. Get a new job
Studies show that the big pay increases come from getting a new job, and not negotiating a raise or promotion.
Learn more about top jobs for moms, side-gigs and careers without degrees.
4. Apply for grants to get free money for rent, bills, and more
Get free money when you apply to programs that assist with rent, utility, and other bills or that provide emergency cash for qualifying individuals. Some programs are income-based, but others just require you to disclose your need — like the $500 Monthly Kickass Single Mom Stimulus Grant from Wealthysinglemommy:
Also, check out these income-based grant opportunities and programs to help you pay your rent, mortgage, or utility bills:
Looking for grants or resources to help you buy a home? Apply for these programs:
You can also search SingleMothersGrants.org and Candid for a large list of grants that address a variety of needs, from emergency cash to money for small businesses.
Personal check cashing "near me:" 19 places to go in 2023
5. Download cash advance apps
Need cash fast? Download a cash advance app to get emergency cash. Just be aware of the fees and conditions to get the money.
Here are some popular cash advance apps:
6. Budget
Another way to free up more cash? Get serious about your budget. Creating a budget gives you better control over your money and empowers you to make smart financial decisions.
You Need A Budget (YNAB) is an award-winning app/software that helps you create budgets, pay off debt and reach your financial goals. YNAB claims to save users an average of $600 per month, or $6,000 per year. Get started with your free 34-day YNAB trial now >>
To create an airtight budget, use these 7 steps from Emma Johnson:
Track your spending for a few months. It's the best way to see where your money goes. Once you know, it'll help you form a budget for upcoming months.
Figure out what you bring home every month. If your income varies, come up with an average number so you'll have something to base your budget on.
What do you owe? Tally up your debts and be honest with yourself so you can set yourself on a path to becoming debt-free.
Cut your spending. Eliminate unnecessary costs like dining out frequently. You can also work with a bill negotiation service like Truebill to help you lower your bills and cancel subscriptions you no longer need or want.
"Tell" your money where to go each month. Have a task for each dollar and write it all down on paper so you can see it clearly. When you have it in front of you, it will make it easier to see how much you can save each month. You can save for an emergency fund, trip, or even a down payment for a new home.
On paper, pay every bill and expense until your income is gone. Be flexible and realize that it will take time to get into a rhythm.
Never forget to pay yourself first. You do this by prioritizing your financial well-being instead of spending money on temporary things like a fancy car or clothes. Instead, build your savings, fund your retirement, and model good financial habits in front of your children.
To get more help creating a budget, check out 7 easy steps to set up a budget (from a single mom of 2).
7. Consolidate credit card debt
According to the Federal Reserve, the average annual percentage rate for credit cards was 16.45% as of November 2021.
If you have a lot of credit card or other debt, you can consolidate that debt and apply for a loan to pay it down, which will free up your cash and could save you thousands in interest payments.
8. Refinance your mortgage
You can also refinance your mortgage for the same reasons. See if you qualify for a lower rate >>
9. Refinance your car note
You may be able to refinance with your current lender, or shop around to refinance your car loan with 1800FRESHSTART.com.
You can also get paid just for driving around with car advertising.
10. Cash in on home equity
According to the National Association of Realtors, the median existing-home sales price rose to $375,300 in March 2022, up 15% from one year ago.
Mortgage technology and data firm Black Knight Inc. reported that these surging home prices increased tappable equity by a record $2.6 trillion in 2021. (Tappable equity is equity homeowners can access without dipping below 20% equity in their homes.) They also reported the average homeowner had $185,000 in tappable equity.
So how do you turn this equity into money?
According to Consumer Reports, there are three main ways:
Cash-out refinancing
Home equity line of credit
Talk to a financial adviser to figure out which option is best for your specific needs and shop around for the best rates.
The nonprofit Savvy Ladies provides a free volunteer-run helpline service that pairs you with the appropriate volunteer to help you with:
Divorce and money
Family finances
Small business planning
Budgeting
Debt management (including credit cards)
Retirement investing/saving
Money and emotions
11. File your taxes to get a tax refund
Are you expecting a refund this year? File your taxes to access your money faster. Use IRS Free File and do your taxes for free online.
Check to see if you qualify for tax credits like the Advance Child Tax Credit, Earned Income Tax Credit, or Child and Dependent Care Credit. You can get free tax prep from the IRS Volunteer Income Tax Assistance (VITA) program. Use this form to find your closest provider.
14 best, affordable tax relief companies in 2023
12. Apply for a loan
Check out this list of top personal loans for 2023 to shop loan rates and terms.
13. Donate blood or sell plasma
If you want to make money quickly, you can make between $30-60 every time you donate plasma. These are the qualifications:
18+ years old
At least 110 pounds or 50 kilograms
Pass a medical exam
Medical history screening
Test non-reactive for viruses like hepatitis and HIV
Follow a diet that includes 50 to 80 grams of protein per day
Organizations like CSL Plasma and the Red Cross have donation centers across the country. Find a place to donate plasma near you: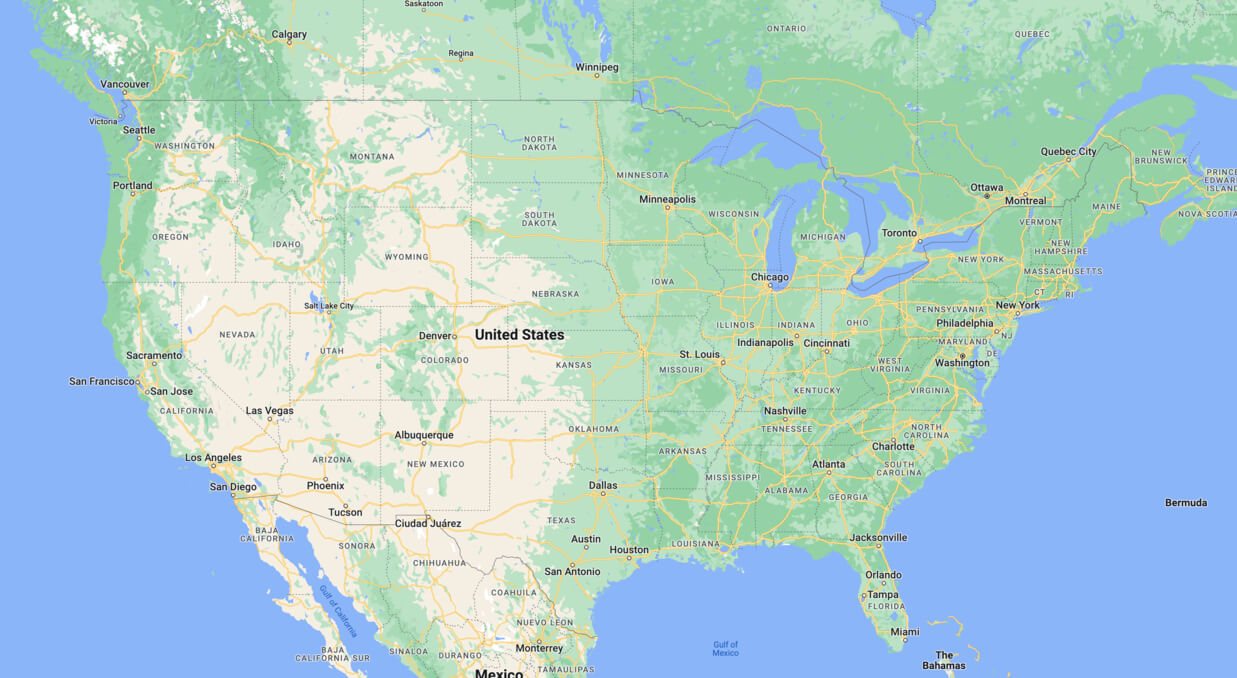 14. More resources for free money
We put together a list of 16+ resources for free money for single moms in 2023. You'll learn how to get free money to help you pay rent, buy a car, or get free clothing, laptops, and even scholarships.
Here are some other ways to find helpful and free resources for low-income families and individuals:
FAQs about ways to get free money now
What apps pay you cash instantly?
To get quick access to cash, it's best to have a PayPal account. It's the preferred payout method for many money-earning surveys, focus groups, and online gaming apps.
Check out these fast cash apps that offer PayPal cash:
7 best cash-back apps to scan receipts for money
How can I get real money for free?
Start with churches, government programs, and nonprofit organizations for no-strings-attached cash grants. Historically, these entities have the most options to help you when you have an emergent need.
One of the best ways to change your financial future is to earn more money. If you have the time and bandwidth, consider adding a side hustle to supplement your regular income or ask for a raise at your current job — both of which can pay dividends for decades to come.
What apps pay you cash instantly?
To get quick access to cash, it's best to have a PayPal account. It's the preferred payout method for many money-earning surveys, focus groups, and online gaming apps.
How can I get real money for free?
Start with churches, government programs, and nonprofit organizations. Historically, these entities have the most options to help you when you have an emergent need.