In this post, we share programs and organizations that provide housing for single moms with no income and single moms with low income. Affordable housing resources and financial support range from rental assistance, home loans for single moms, and ways to get help when you're facing a housing crisis.
Learn more about what options are available to you if you are a single mother:
How to qualify for low-income housing
You must meet income guidelines to apply for low-income housing programs. Guidelines vary by program but tend to be based on the U.S. Department of Housing and Urban Development (HUD) median income for your area.
You can get prepared to qualify for low-income housing by gathering the following information:
Citizenship or immigration status
Proof of residency in your state
Paperwork showing your qualification for low-income programs like Temporary Assistance for Needy Families (TANF) or Supplemental Security Income (SSI)
Income statements such as pay stubs, bank statements, or disability income
Names of people who will live with you, including their age and any verified disabilities
To get ready for your home purchase, sign up for our email list. You'll get regular emails about:
Housing options
Grants
Down payment assistance
First-time homeowner programs
Qualifying for a mortgage
Improving your credit score
Other helpful home buyer tips
Where to find low-income housing help for single moms
1. HUD housing for low-income single moms
HUD works with landlords to offer affordable rent to no-income and low-income families, including single moms, the disabled and senior citizens.
If you have no job income or income from sources such as Social Security, disability benefits, or welfare assistance payments via TANF, you can apply for the Section 8 housing subsidy to cover all or part of rent in a HUD housing facility or other preferred housing that accepts the HUD Choice Voucher program (Section 8).
Learn how to qualify for HUD housing, and search for a HUD apartment on the program's website.
HUD also has various state-sponsored housing programs throughout the country. Learn about these state housing programs for low-income moms.
HUD public housing for low-income families is another option. Contact your state's Public Housing Agency (PHA) directly to learn more.
2. Housing Choice Voucher program, also known as Section 8 vouchers
HUD Section 8 vouchers are a type of housing subsidy. They are coupons given directly to no-income and low-income renters who use them to pay part or all of their rent to participating landlords.
Housing options are not limited to subsidized housing, and can include:
Apartments
Single family homes
Condos
Multi-family housing
Mobile homes
Again, you just need to find an owner or landlord who agrees to allow you to rent under the program and approved by your local PHA. Start with finding your local PHA, which can tell you how to apply for a housing voucher and provide your local housing list.
3. Rent-to-own housing assistance
Some PHAs also offer rent-to-own housing assistance vouchers for qualified Section 8 tenants through the Housing Choice Voucher Homeownership Program.
For example, the Chicago Housing Authority offers the Choose to Own Homeownership Program (CTO). The CTO makes it possible for families to use their housing subsidy to buy a home. The voucher can pay a portion of the mortgage for up to 15 years (30 years if the head of household is over 62 years old and/or disabled).
The CTO helps first-time homebuyers with:
An annual income that is between 50-80% of the area median income
A minimum 640 credit score and a good credit history
Good standing with the housing authority or current landlord
Proof of $3,000+ in a bank account with the ability to keep saving ($2,000+ if the applicant is 62 or older and/or disabled)
$1,000 set aside in a personal savings account for emergency home repairs
You'll want to check with your local PHA to see if this is an option for you, because this option is not available through every PHA.
4. USDA Multi-Family Housing Rentals
The U.S. Department of Agriculture (USDA) helps rural families with a variety of programs for multi-family rental housing. These USDA programs serve the elderly, low-income families, and those with disabilities.
Eligibility is based on income and age if applying for housing opportunities for elderly citizens. There are three income classifications based on the level of need and adjusted for household size:
Very low income: 50% of median income for the area
Low income: 80% of median income for the area
Moderate income: 80% of median income for the area, plus $5,500
If eligible to receive rental assistance, you'll pay up to 30% of your adjusted income for your rental.
In eligible rural areas, the USDA offers:
Rental loans with affordable financing options
Loans and grants for housing development and rehabilitation
Rental payment subsidies
Hardship vouchers
Grants to preserve affordable housing
To learn more, visit the USDA Multifamily Housing Programs website to get contact information for your regional representative.
5. Mercy Housing
Mercy Housing has helped more than 152,000 low-income households — including single moms and their children — find and keep safe, affordable rental housing. The nonprofit also helps seniors, special needs individuals, homeless people, and veterans.
Mercy Housing provides permanent housing in five regions across the United States:
Mercy Housing California
Mercy Housing Lakefront (Illinois, Wisconsin, Indiana)
Mercy Housing Mountain Plains (Arizona, Colorado, Iowa, Missouri, Nebraska, South Dakota, and Utah)
Mercy Housing Northwest (Washington, Idaho)
Mercy Housing Southeast (Georgia, Alabama, Kentucky, North Carolina, South Carolina, and Tennessee)
Each Mercy Housing community determines its own eligibility criteria.
To apply, find and contact the Mercy Housing community you wish to live in. You can also call 866-338-0557 to ask questions.
The U.S. Department of Housing and Urban Development (HUD) is a valuable resource for affordable housing and subsidies. If you search "HUD subsidized housing near me" you can quickly view nearby apartments and public housing communities. This phrase can also yield results for local public housing authorities/agencies (PHA) that can further aid you in your search.
Additionally, HUD offers a resource locator tool. With this tool you can find:
Nearby affordable housing
Your local HUD office
Your local PHA
Resources for the homeless
Housing help for the elderly
Housing assistance for those with specials needs
Use the HUD Resource Locator to find help near you.
Emergency housing for single mothers
1. Emergency Solutions Grants
If you suddenly become homeless or are in a housing crisis, the Emergency Solutions Grant (ESG) program provides resources to help you find emergency housing, prevent homelessness, or assist with rapid relocation to a safe place.
Federal ESG funds are distributed to grantees including state and local governments, nonprofit and for-profit organizations, public house authorities, and Tribal entities.
Grantees assist people in their jurisdiction with current or back rent, security deposits, utility payments, and provide tenant advocacy for legal issues with landlords.
If you need fast help finding a home or staying in your current home, contact your local HUD field office to get in touch with your local ESG grantee.
2. Transitional housing "near me"
Leaving a domestic violence situation, losing a job, overcoming addiction, financing an extended hospital stay, and many other unexpected life challenges can impact your living situation. Transitional housing may be an option for you.
If you are facing homelessness, transitional housing might be a good solution, and there are likely temporary or extended-stay homes right in your community. You can do a Google search for "transitional housing near me" to get contact information for nearby homes and temporary housing programs.
You can also search for local nonprofits, faith-based organizations, and government entities such as the U.S. Department of Health & Human Services for transitional housing help. Under HHS, the Substance Abuse and Mental Health Services Administration (SAMHSA) is a resource for finding transitional homes with stays up to 24 months.
Many of these transitional homes are free if you have no income or offer a sliding scale rent based on your income. Some offer counseling and other resources to help you get back on your feet.
3. Camillus House
If you are a renter living in Miami-Dade County, Fla., and are at risk for homelessness, you may be eligible for help from the Homeless Prevention Rental Assistance Program (HP-RAP). Your income must fall within the limits for household size to qualify and your landlord must agree to participate in the program. Call 1-877-994-4357 for help.
4. Continuum of Care Program
The Continuum of Care (CoC) program is a consolidation of multiple former HUD programs to protect citizens against homelessness, including:
Supportive Housing Program
Shelter Plus Care Program (S+C)
Section 8 Moderate Rehabilitation SRO Program
CoC awards grants to nonprofit organizations, plus state and local government and public housing agencies. If you are homeless and have no income or low income, you can get help from a CoC grant recipient in your area to move into transitional or permanent housing or to find other means of support.
To find CoC participants in your area, check out the HUD Exchange.
Rental assistance programs
Whether you lose a job, have an unexpected illness, or suffer a financial setback, there is rental assistance for single moms available. While some resources are immediate, others take time so it is important to apply as soon as possible.
In fact, in some states, submitting a rental assistance application is enough to ban an eviction. This could give you time to find more rental assistance programs or secure new living arrangements.
Here are some places that help with paying rent:
1. Emergency Rental Assistance Program
To provide rental help to households impacted by the COVID-19 pandemic, state, local, and tribal programs are funded by the federal Emergency Rental Assistance (ERA) program.
You can also check with your city, county, or municipality for ERA help by calling 211 in the United States.
Funds cover rent, utilities, and other home energy costs. You may also be able to get money for relocation expenses.
You may be eligible if:
At least one person in your home lost income, qualifies for unemployment, owes large expenses, or experienced financial hardships (priority goes to those unemployed for 90 days or more)
Your household income is below the area median income (AMI); percentages vary by area but applicants with 50% or less income than the AMI have top priority
You or a household member is at risk of becoming homeless
Start now, as it can take at least three to five weeks to process your application. Find rental assistance in your area.
2. Veterans Affairs assistance with rent
The U.S. Department of Veteran Affairs (VA) offers assistance with rent through a joint program with HUD. The HUD-VA Supportive Housing program (HUD-VASH) provides rent assistance vouchers to homeless veterans living in privately-owned housing.
Even if you have no income, you are eligible for help. PHAs cannot deny access to families with zero income.
If you are a veteran in need of rent assistance from HUD-VASH or facing an eviction or loss of housing, contact the National Call Center for Homeless Veterans for immediate assistance. Phone lines are open 24/7.
3. Salvation Army rent assistance
The Salvation Army uses its resources to offer short-term emergency funds for rent assistance. To date, the organization has provided over $112 million in rent and mortgage assistance in response to the coronavirus pandemic.
The Salvation Army operates neighborhood locations in all states, as well as in Puerto Rico. Each location has specific services.
To find out if emergency financial assistance is offered in your area, use your zip code to find your local center.
4. Catholic Charities rental assistance
Catholic Charities rental assistance comes in the form of affordable housing options. They have over 35,000 affordable housing units and are working to add more.
To see what resources and properties are available in your area, search by your city, state or zip code.
5. Veterans Administration Shallow Subsidy program
The Department of Veterans Affairs (VA), under the Supportive Services for Veteran Families program (SSVF), provides grants to hundreds of nonprofits to offer rental assistance to low-income and extremely low-income veteran households.
Low income is defined as below 50% of area median income (AMI). Extremely low income is below 30% AMI.
Known as the Shallow Subsidy, this program covers up to 50% of rent for two years, even if your income increases.
These benefits are paid directly to participating landlords known as SSVF grantees. So, if your rent is $1200 per month and you get the 50% benefit, $600 goes directly to your landlord and you pay the remaining $600 each month.
This program is available in every state, the District of Columbia, Puerto Rico, the U.S. Virgin Islands, and Guam.
There is a recertification process every two years to determine continued eligibility. You must be a veteran enrolled in SSVF Rapid Rehousing or VA Homeless Prevention to be considered for the program.
Reach out to your local VA or call 877-4AID-VET to learn more.
6. HUD-subsidized affordable housing opportunities "near me"
Free housing and apartments for single mothers and other options to save on housing
Co-housing
Increasingly, single moms are discovering the benefits of living with other like-minded single moms to provide better living arrangements — and better opportunities — for their children.
CoAbode is a national organization that helps single mothers connect for the purpose of sharing a home. Participants pool resources to create a supportive, more affordable, and secure environment for raising children.
In many cases, mothers who use CoAbode are able to move to neighborhoods with more resources, better school systems, and new opportunities because they combine incomes.
To participate, register for free with CoAbode. Answering the personal profile questions helps you search for and be found by single moms like you. Sign up for a free account with CoAbode to start the process.
Note, co-housing does not provide financial assistance like some of the other grants and programs in this guide do. However, home sharing can be a great way to lower living costs if government assistance is not a fit for you and your family.
Catholic Charities
Catholic Charities has an affordable housing program to address the needs of low-income single moms, including:
Short-term shelters
Permanent housing
Transitional housing
Emergency rental and utility assistance
Emergency mortgage assistance
Eviction prevention
Get help from Catholic Charities
Jeremiah Program
The Jeremiah Program offers affordable housing to single moms and their children who are struggling with poverty. The program guides moms to gain self-sufficiency through its 12-week program that focuses on empowerment, education, and leadership.
To apply you must:
Live in a program area
Have a high school diploma or GED
Planning to return to or start college within six months
Agree to attend all weekly program courses
View Jeremiah Program areas and apply
The Salvation Army
If you need emergency shelter, temporary housing, or a long-term place to live, The Salvation Army offers programs that can help. Programs vary by region, so you'll have to call to find out what your local organization offers.
Find your local Salvation Army
Search "United Way near me" for housing resources
United Way is a nonprofit organization that connects families and individuals with resources, especially in tough times. Your local United Way branch can help you find:
Rental assistance programs
Homeowner/renter counseling
Legal help for landlord issues
Emergency cash for rent
Affordable housing programs
United Way is available in more than 40 countries with roughly 1,800 locations. Some locations cover multiple counties or districts. Find your local United Way with a zip code search: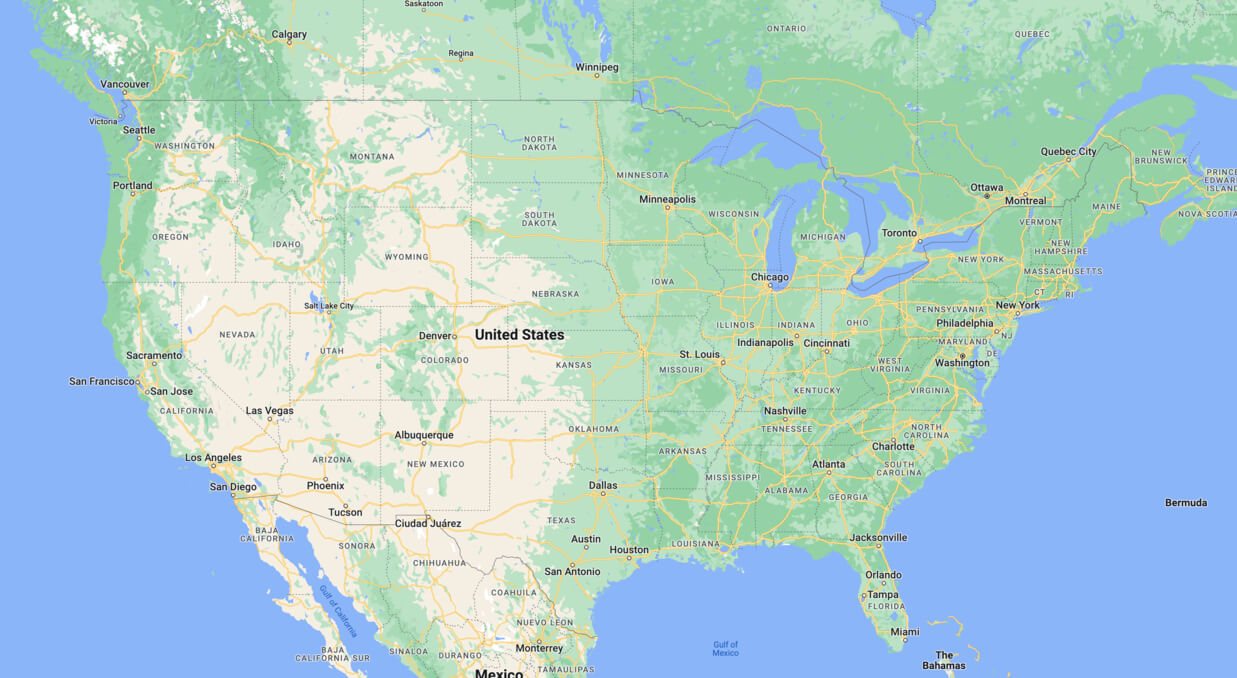 Bottom line: Single moms, housing assistance is there to help you
If you are a single mom with no income or low income and have no place to live or are struggling to afford your current apartment or home, there is help available, including:
Temporary or transitional housing
Emergency housing
Rent assistance
Subsidies
Affordable housing
Co-housing
Reach out to local nonprofits, religious centers and organizations, and government entities to get help with these programs and to apply.
And if you're ready to take the next step into homeownership, we put together a list of low-income home loans and first time home buyer grants for single moms.
If you are struggling with money and need financial or other assistance, check out this list of resources to help you afford housing: