With higher education costs skyrocketing, it's no wonder that undergraduate college enrollment has fallen 7.8% since fall 2019.
The good news for degree-less job seekers? There are plenty of jobs that pay well without a degree.
"The job market is changing rapidly right before our eyes," says Recruiter.com CEO Evan Sohn, who has been featured in major news outlets like the Wall Street Journal and CNBC. "College degrees are not a necessity for every job out there."
The Recruiter.com Index for October 2021, which is a report that releases current hiring trends from talent acquisition professionals, found that 30% of the roles recruiters are working to fill, in fact, don't require a degree.
This article has details about deciding the return on on investing in a bachelor's degree.
Check out our list of 13 jobs that pay well without a degree:
And list of most no-degree jobs FAQs.
5 jobs that pay well without a degree
Bookkeeper
If you have an inclination for numbers and data — and you love a good spreadsheet — bookkeeping could offer you a stable career with the potential for remote and flexible work. Bookkeepers track financial transactions for a business, everything from sales to payroll expenses and overhead costs.
The fastest way to train for a career in bookkeeping is to enroll in an online course like Bookkeeper Launch. In just 90 days, you'll learn everything you need to know about starting your own bookkeeping business. Once you've been certified, you can apply for corporate bookkeeping jobs or start your own business providing services to multiple clients (though it helps to get some experience under your belt to increase your marketability). If you want to learn more, check out our posts on how to become a bookkeeper and bookkeeping jobs.
Average income: $58,536 per year or $28 per hour*
Top earners: $130,000
*All salary estimates are from ZipRecruiter and represent the average and high-end estimated salaries in the United States.
Learn more about bookkeeping in this FREE masterclass >>
Or, read our review of our No. 1 recommended training program, Bookkeeper Launch.
Sales representative
If you love interacting with other people and consider yourself an effective communicator, a career in sales can be very lucrative. Most sales jobs are commission-based, which means your earning potential is directly related to your job effort and performance. The majority of these jobs do not require a degree, though positions in certain fields — like medical and pharmaceutical sales — may require one.
It's important when you're hunting for sales jobs to consider the reputation of the company and read reviews from current employees on job sites like Glassdoor.com or Salary.com to determine your actual earning potential. For the most part, avoid multi-level marketing companies or any job where you have to "buy in" to get started. Most legitimate sales jobs offer specialized training for their employees.
Average income: $47,187 per year or $23 per hour
Top earners: $97,500, though depending on the industry sales positions can earn in the high 6- or 7-figures.
Need help with your resume? Upload your resume and get a free review from TopResume experts now >>
Real estate agent
Like other sales professionals, real estate agents make a living solely on commissions. But agents can earn a lot of money if they build a database of people willing to send them clients.
To obtain a real estate license, visit your state's Department of State website for a list of local education providers. You'll have to complete about 60-200 hours of coursework (the total varies by state) and pass a licensing exam before you can register and start working. The whole process typically takes 3 to 4 months and typically costs less than $1,000.
When you're choosing a brokerage to work with, consider things like commission split (what percentage of each sale will go to you vs. the brokerage) and continued education opportunities. The most successful agents are well established in their communities, so try to network at local events, join local clubs and get involved with volunteer organizations.
Some agents also supplement their income by investing in rental properties or becoming property managers. Property managers screen tenants, establish rental costs, collect rent and handle tenant issues. They are typically paid a commission from the monthly rent.
Average income: $82,898 per year or $40 per hour
Top earners: $150,000+ (Some agents working with high-end homes stand to make millions annually.)
SEO specialist
Search Engine Optimization (SEO) is all about knowing how Google ranks its content results. SEO specialists analyze a website's content to determine how search engine algorithms will interpret it. Their primary goal is to get the website they're working on to appear in the first pages of Google results as close to the top of the page as possible.
There are numerous free and low-cost SEO courses online — like this one from Coursera — that offer certificates to people who want to branch into this field without a formal education.
Average income: $54,144 per year or $26 per hour
Top earners: SEO consultants can earn multiple-six figures.
Truck driver
Truck drivers can work for a specific brand or transportation company or as independent contractors. While these jobs are only ideal for someone who doesn't mind spending a lot of time on the road, they don't require a college degree.
Truck drivers must obtain a Commercial Driver's License in one of three classifications depending on the size and weight of the vehicle they want to drive (CDL-A is the most versatile). Community colleges, private driving schools and trucking companies all offer training programs to prepare you for a CDL exam. Programs can last several months or up to a year and cost $1,000 on the low end up to $10,000 on the high end. Some trucking companies will offer scholarships as a recruitment incentive. Each state may have additional requirements, so check with your local DMV or BMV before you get started.
Average income: $50,909 per year or $24 per hour
Top earners: $82,000
21 of the best jobs for stay-at-home moms for 2023
Going back to school at 30 or 40: Is it worth it for single moms?
5 fun jobs that pay well without a degree
Coding
There are a lot of high-paying jobs for people who can code — software engineer, developer, computer programmer, just to name a few. And the best part is that you don't need a college degree to land one of these positions.
There are hundreds of online courses that will teach you how to code, many of them at little or no cost. Coursera offers affordable, high-quality courses you can complete at home on your own timeline.
Depending on the position you're looking to fill, you might be expected to know one or multiple programming languages, like Javascript, Python, R, C, C++, and PHP. Check out this post to learn more about coding and how to become a programmer.
Average income: $86,523 per year or $42 per hour
Top earners: $138,000 — though developers who specialize in sought-after languages and take on management roles can earn $500,000 annually or more.
Personal trainer
If you love to stay fit and want to motivate and coach others to do the same, you can become a personal trainer. Personal trainers may work out of a gym, recreation center, health club, or yoga studio. You can also focus your personal training on a specific type of exercise, like CrossFit, Pilates, spinning, or lifting.
ISSA offers an Elite trainer program, which covers:
Techniques to asses, train and motivate clients
Best exercises and movements for different people
Nutrition coaching
Tips to build a profitable career
Average income: $50,988
Top earners: $96,500
Enroll through ISSA to be a personal trainer >>
Proofreading
If you can spot a sentence error a mile away, you can make a healthy living as a proofreader. Even without a college degree, you can train yourself in the most popular proofreading styles by studying handbooks like the Chicago Manual of Style, Associated Press (AP Style) Stylebook or the Modern Language Association (MLA) Handbook.
Proofread Anywhere offers online training courses in general and transcription proofreading (a more focused form of proofreading for legal and technical transcripts). You'll learn grammar fundamentals, practice proofreading different types of content, and discover how to find flexible jobs you can do from home. Learn how to become a proofreader and read our Proofread Anywhere review.
Average income: $45,852 per year or $22 per hour
Top earners: $75,000
Upload your resume and get a free review from TopResume experts now >>
Photographer
While there are some initial costs involved with starting a photography business, the potential payoff is huge. Many established wedding photographers make six-figure salaries and enjoy open weekday schedules.
While camera equipment and editing software can be expensive, you can find affordable used DSLR cameras and lenses on Craigslist, Facebook Marketplace and on Facebook groups for local photographers. It's important to remember that you can always start small and upgrade your equipment as your skills and income grow.
There are thousands of photography and photo editing videos on YouTube, and you may even be able to audit a photography course at a local community college. A great way to get hands-on experience shooting weddings or family portraits is to shadow an established photographer in your area.
Once you feel comfortable branching off on your own, offer low-cost sessions to people you know and build a network of future clients. As your skills improve, you can increase your prices.
Average income for photographers: $43,114 per year
Average income for wedding photographers: $104,417 per year
Top earners: $130,000, though a small number of sought-after photogs with their own name recognition can earn far more.
10 business ideas that are great for moms
7 recession-proof businesses to start now to earn more money
42 recession-proof jobs to keep cash flowing during economic downturn
Flight attendant
If you like the idea of getting paid to travel the world and don't mind working odd hours or being away from home, you can get a job as a flight attendant without a college degree. To become a flight attendant, you must be at least 18 years old, have a current passport, have at least 20/40 vision and pass a background screening.
Flight attendants are responsible for making sure a plane's cabin is clean and well-stocked with food and drinks, preparing passengers for takeoff and landing, helping passengers who need medical assistance, handling passenger disruptions, monitoring the plane for suspicious behavior, and directing passengers in the event of an emergency. Most airlines provide extensive training for flight attendants before they begin working.
Average income: $59,987 per year or $29 per hour
Top earners: $180,000
How to make money as a teenager: 25 best ways to earn cash in 2023
Massage therapist
Massage therapists don't need a college degree, but they do have to complete an accredited training program. Most states require 600-750 hours of training, which can take six months to a year to complete and cost between $5,000 and $10,000.
Average income: $55,009 per year or $26 per hour
Top earners: $95,000+
How to become a home health aide: 5 HHA training classes to get certified
3 easy jobs that pay well without a degree
Virtual assistant
As more people shift from office jobs to home office jobs, the demand for virtual assistants is growing. These positions are especially great for parents, since they typically offer flexible hours and involve simple tasks like answering emails, scheduling meetings, managing social media accounts, and handling other daily tasks for a company or individual.
If you want to learn how to become a virtual assistant, we recommend enrolling in an online course. You'll learn how to land your first client, set your rate (and learn when to raise it), onboard clients and handle legal matters to protect your business.
Learn more in our post about how to become a VA.
Average income: $67,115 per year or $32 per hour
Top earners: $130,500
Transcription
If you have a computer and can type quickly, transcription jobs are easy and in most cases allow you to work from home on a flexible schedule.
You can test and increase your typing speed and accuracy using free sites like typing.com. Practice listening to your favorite podcast and transcribe as you go. Sign up for a course from Proofread Anywhere to perfect your grammar and punctuation skills.
A lot of transcription jobs pay per project, so you can pick your schedule and decide how much or how little you want to work.
Average income: $58,441 per year or $28 per hour
Top earners: $135,500
Social media manager
Yes, there are people who get paid to spend all day on social media. Most brands use social media to advertise, post updates and interact with customers. A social media manager develops a brand's posting schedule and strategy across various social media platforms (think Facebook, Instagram, Twitter, Snapchat, and TikTok).
Other aspects of the job might include posting content, responding to comments and messages, and setting up Facebook ads. If you don't have a degree in journalism or a similar field, you can gain relevant experience by enrolling in a free or low-cost social media marketing course online. Another good way to get your foot in the door is to volunteer or offer to work at a low rate for a small brand and show you can make an impact on their digital reach.
Average income: $52,114 per year or $25 per hour
Top earners: $87,500
Same-day pay jobs: 26 instant payout opportunities for quick cash
FAQs about no-degree jobs
What job pays the most without a degree?
According to a report by U.S. News and World Report, these are the jobs that pay the most without a degree:
Patrol officer – Median salary: $63,150
Executive assistant – Median salary: $60,890
Sales representative – Median salary: $59,930
Flight attendant – Median salary: $56,640
Electrician – Median salary: $56,180
How can I make $100,000 a year without a degree?
Many of the jobs listed in this article have earning potential over $100,000. Since most employers make offers based on experience, you may have to work for several years in your chosen industry before you can reach a six-figure salary.
Matthew Warzel, President of MJW Careers, says climbing the ladder in any industry is all about seeking out opportunities for continued education, but not necessarily in the traditional sense.
"Opt for free experiential learning like internships. Work freelance projects for friends, neighbors, etc., and continuously build your portfolio, skills, and competencies," says Warzel, whose advice has appeared in publications like the Chicago Tribune and Forbes. "Identify the possible credentials you may need to better position yourself in this new role, find online institutions where you can acquire these credentials, and list them on your resume."
Warzel says it's also important to network with industry pros and to learn about the types of jobs in your industry that could be a step up from what you're doing now.
"It comes down to 'Will you make money for the new company or cost them money?'" he says. "Work hard to be the former — it will carry you farther. Offer value and solutions, not abilities or skills. Everyone can ride a bike, but not everyone can ride a bike 60 miles to raise money for a charitable cause that was about to go bankrupt."
Jennifer Lynn Robinson, TEDx speaker and CEO of Purposeful Networking, says securing a high-paying job is often more about the impression you make as a person than the skills you do or don't possess.
"In our new hybrid world, employers are looking for people that can be team players and engage well online," says Robinson, who is also a contributor for Entrepreneur Magazine and Philadelphia Magazine. "Employers are willing to teach the skills for the particular job role. It is more about finding the right personality for their company culture."
How to negotiate for higher income
Get a free resume review from TopResume experts now >>
What is the easiest job to get without a degree?
A search on ZipRecruiter for jobs with no experience returned the following results:
Delivery driver
Caregiver
General labor jobs
Warehouse jobs
Customer service/call center jobs
Sales representative
Retail merchandiser
Machine operator
Security guard
Brand ambassadors
Real estate agent
Assembly line workers
Retail worker
Restaurant worker
Secretary or administrative assistant
Finally, search for "temp agencies near me"
Local temp agencies can help you find nearby, no-degree job opportunities, just enter your zip code: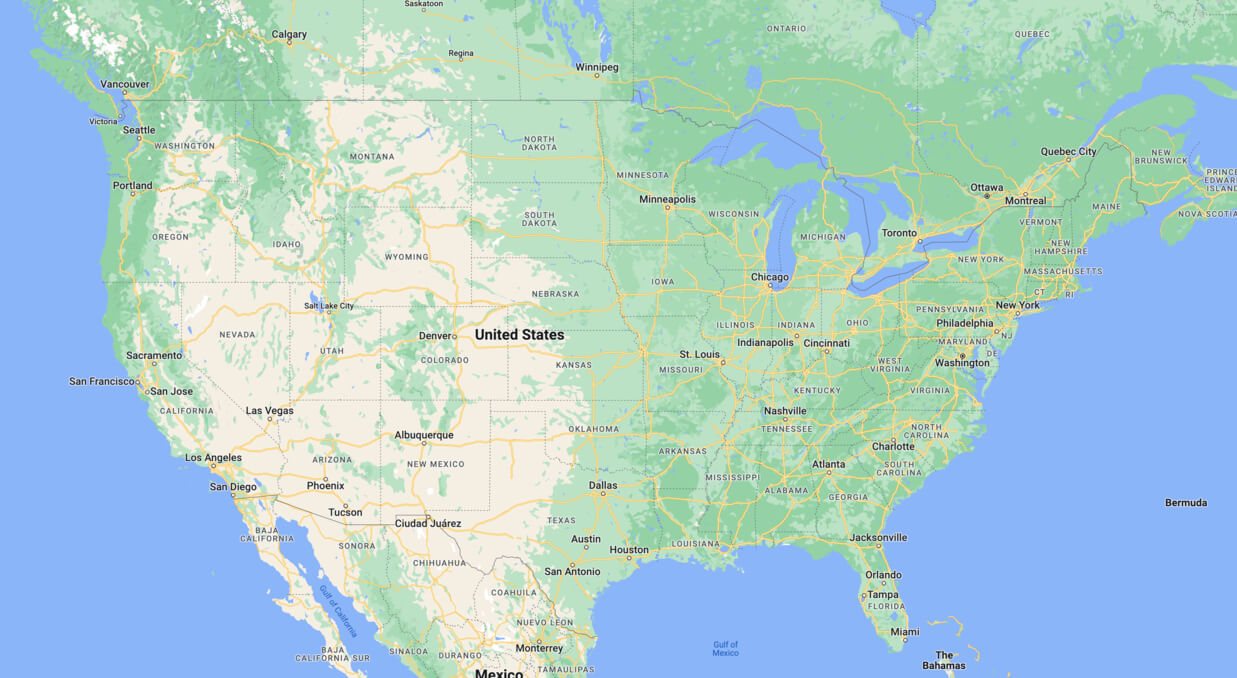 What job pays the most without a degree?
According to a report by U.S. News and World Report, these are the jobs that pay the most without a degree: patrol officer, executive assistant, sales representative, flight attendant, and electrician.
How can I make $100,000 a year without a degree?
Many of the jobs listed in this article, everything from sales representative to programmer, have earning potential over $100,000. Since most employers make offers based on experience, you may have to work for several years in your chosen industry before you can reach a six-figure salary.
What is the easiest job to get without a degree?
A search on ZipRecruiter for jobs with no experience returned the following results: delivery driver, general laborer, customer service, retail worker, and more.