Gold prices jumped up on global events, making now a good time to sell. Whether you have gold jewelry, scrap coins or bullion, you have several good options for selling your gold. This post outlines the best ways to sell your gold:
We also researched this guide: FAQs about how gold prices work and tips for selling gold.
If you're tracking the price of gold to time your sale, note that while gold prices have been flat throughout 2023 economic ups and downs, the Israel-Hamas war1 sent prices right around $2,000 per ounce last week, flirting with May's record high:
As of , the spot gold value in the United States was trading at $ per ounce, or $ per gram. 
Best places to sell your gold online
While there are many reputable local businesses that can give you an honest gold resale price or trade in value for your gold jewelry, gold coins, gold nuggets, watch, gold bullion or dental gold, selling gold online is increasingly common, as more and more quality gold buyers have made it easy to safely get paid without leaving home.
Other reasons many people opt for selling gold to an online buyer:
More convenient and private than driving around to area businesses near you.
An established online gold buyer will have a robust online presence you can research: reviews and ratings from Trustpilot, BBB, Yelp, Facebook, and more. Many more data points to use to vet your buyer than a typical local business.
Online gold buyers can often offer high prices thanks to their lower overhead (no expensive retail rent), and the competitive nature of the internet.
CashforGoldUSA:
CashforGoldUSA is a family business established in 2005 outside of Boston that buys the widest breadth of gold, silver and diamonds in the industry, pays within 24 hours and insures your item up to $100,000. Focus on customer service and speed to payment.
BBB Rating: A+, accredited since 2020
What they buy: CashforGoldUSA is the only online gold buyer that we know of that accepts all weight and quantities of gold (as well as silver and diamonds), including broken jewelry, dental scrap, as well as coins and bullion.
Speed to payment: CashforGoldUSA pays within 24 hours of receiving your item, with the total transaction taking 3 days or less.
Unique features: Price-match guarantee, very fast payment by your choice: Paypal, print-at-home check, direct deposit, personal check by Fedex or First Class USPS or Virtual Visa credit card. Does not require ID verification.
Read our CashforGoldUSA review.
Other quality companies that buy scrap gold online:
Alloy
Luriya
SellYourGold.com
US Gold Buyers
Sell your gold now with CashforGoldUSA >>
Abe Mor
Abe Mor is a family business established in 1969 in New York City's Diamond District, and focuses primarily on buying and selling diamonds wholesale through retailer jewelers, though they are also a reputable place to sell gold.
BBB Rating: A+, accredited since 2016
What they buy: Abe Mor will buy your gold jewelry or scrap gold if the value (to you) is more than $1,000, as well as diamonds of at least 0.5 carats. For example, a recent query to sell 40 grams of 14k gold would be a spot price is $1486.85 based on that day's pricing, and their offer would be $1,100.
Speed to payment: The whole process from getting a quote to getting paid will take about a week.
Unique features: Abe Mor primarily buys diamonds and diamond jewelry with the center stone of at least 0.5 carats.
Read our Abe Mor review.
Similar companies that also buy and sell diamonds:
JM Bullion
JM Bullion is arguably the leading buyer and seller of consumer metals bullion — coins, bullion and metals IRAs in gold, silver, platinum, copper and very unique coins, such as a 2023 JFK Half Dollar Black Ruthenium Set $19.99) and 2022 Colorized American Women Quarter 5-Coin Set ($20.95) on sale at the time of this writing.
Based in Dallas, JM Bullion insures your item up to $25,000.
BBB Rating: A+, accredited since 2014
What they buy: Most U.S. gold and silver coins and bullion. Minimum sale value of $1,000.
Speed to payment: About a week, or two weeks if you choose a paper check. There are no fees associated with paying via ACH while ank wires incur a $25 fee, and paper checks incur a $30 fee.
Unique features: Very transparent online list of what they pay for each coin and bullion, though you can also email and interact with customer service. Promotes that you can make the entire transaction without speaking to a human — which may be a pro or a con for you. Free shipping only on orders of $199 or more. Locks in the sell price once they send your mailer, guaranteeing a minimum.
Check out if: You have gold (or other metals) coins or bullion to sell, or are interested in investing in physical metals.
Other trustworthy companies that deal in buying ands selling metals bullion include
APMEX
Money Metals Exchange
Best place to sell gold online: CashforGoldUSA
Among multiple good options, one reliable, safe, fast and quality place we confidently can recommend selling any type of gold is online buyer Cash for Gold USA — one of the oldest and best online gold dealers and buyers for selling gold jewelry, coins, bullion and scrap gold.
We vetted gold sellers based on pricing, speed, reputation, safety and value. Here are the questions we ask and what we learned when we tested CashforGoldUSA:
Pricing and payment: Who pays the most for gold?
The only way to guarantee that you will get the absolute highest price for your gold at any moment is to shop it around, locally and online. The offers can vary widely.
Pro tip: no matter where you sell your gold, always negotiate. Online buyers that invest in sending you a mailer are especially incentivized to offer you a higher payout, vs having to pay to return your item to you.
Speed to cash: What's the fastest way to liquidate your gold?
The fastest way to get cash for your gold is to walk into a pawnshop or local gold dealer and take what they offer—which may or may not be a fair price — but will get you cash within about 15 minutes. This can be a great option for a lot of people, especially if you trust your pawnshop and like to support local businesses.
However, you can get money for your gold within a few days without leaving the house by selling online:
CashforGoldUSA will send your payment within 24 hours of accepted offer
Total time from requesting a mailer online to receiving your money is as little as 3 days
Price-match guarantee means you could get a local quote in writing and send it to CashforGoldUSA.
Safety: What's the safest way to get cash for gold?
Unlike years past, today there are reputable online buyers who ensure that your item is safe and trackable throughout the selling process — and CashforGoldUSA has doubled-down on making sure that your item is not stolen, lost or misplaced:
100% free door-to-door free, trackable FedEx or USPS shipping
Free Jewelers' Mutual insurance up to $100,000 on each shipment
CashforGoldUSA's Boston facility insured by Lloyds of London
Will pay for your item to be returned to you, fully insured, for any reason
Plus, this company has a robust online review presence, and clearly sees the value in maintaining their BBB, Trustpilot and blogger reviews, which makes us believe they also care about customer service.
Value add: What really matters to people selling gold?
We understand the pain points many people face when selling their gold: You may have a small item that many buyers are not interested in, you live somewhere that FedEx does not serve, or far from a USPS office, or you don't have access to Paypal.
CashforGoldUSA has done a good job of addressing the unique needs of the greatest number of people who have gold to sell. Big bonus is that they also buy diamonds, flatware and other silver, lab-grown diamonds, watches and all types of gold — including gold teeth,
No minimum value (other online gold buyers only accept shipments of $1,000+)
Pays by your choice: Paypal, print-at-home check, direct deposit, personal check by Fedex or First Class USPS or Virtual Visa credit card.
Also buys all diamonds, lab-grown diamonds, silver flatware, and scrap gold and silver — no matter the weight
Get a quote from CashforGoldUSA now.
Reviews from the Better Business Bureau and Trustpilot sites are overwhelmingly positive, apart from a few people who thought they should have been offered more for their gold:
More in our CashforGoldUSA review.

Sell your gold to pawn shops
Many people prefer to sell their gold or jewelry locally to a business they know and trust — and get their cash immediately without messing around with the mail or FedEx.
A reputable pawn shop can be the closest place to sell gold if you need cash quick and prefer to do business locally with people you know. Ask around for a recommendation, check online reviews and get a few quotes. Don't be afraid to negotiate or walk away if you don't feel their offer is fair.
Of course, pawnbrokers also give you the option of getting back your gold within the terms of the loan.
Search for a pawn broker that buys gold in your community: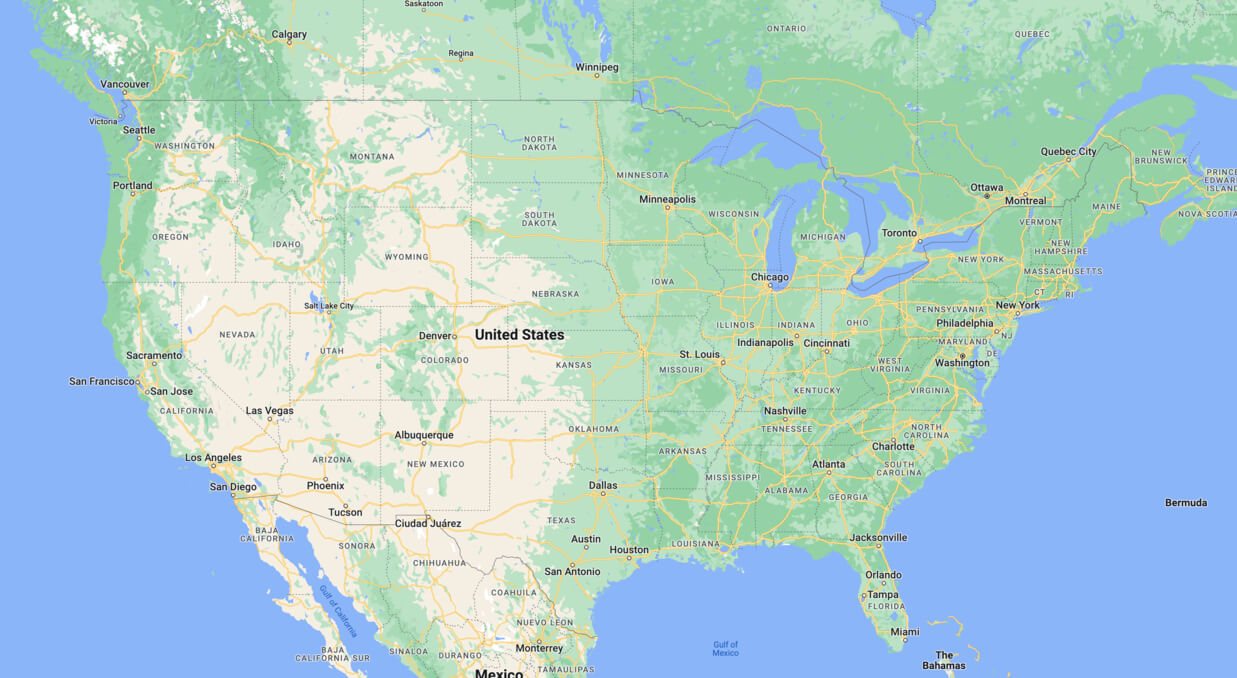 If you have gold jewelry worth at least $800 that you really don't want to sell, but need the cash, you might consider a jewelry loan. Learn more: Where and how to get a loan on jewelry in 2023
Sell to local gold buyers
Many communities have roadside businesses advertising "Cash for Gold," "Gold and Silver Exchange," and "Metals Exchange." These businesses typically lose out to pawn shops in terms of price since pawn shops can be larger, more established businesses with deeper community reputations to maintain.
It never hurts to get a quote from one of these buyers, which might validate another offer, or you can use in your negotiations: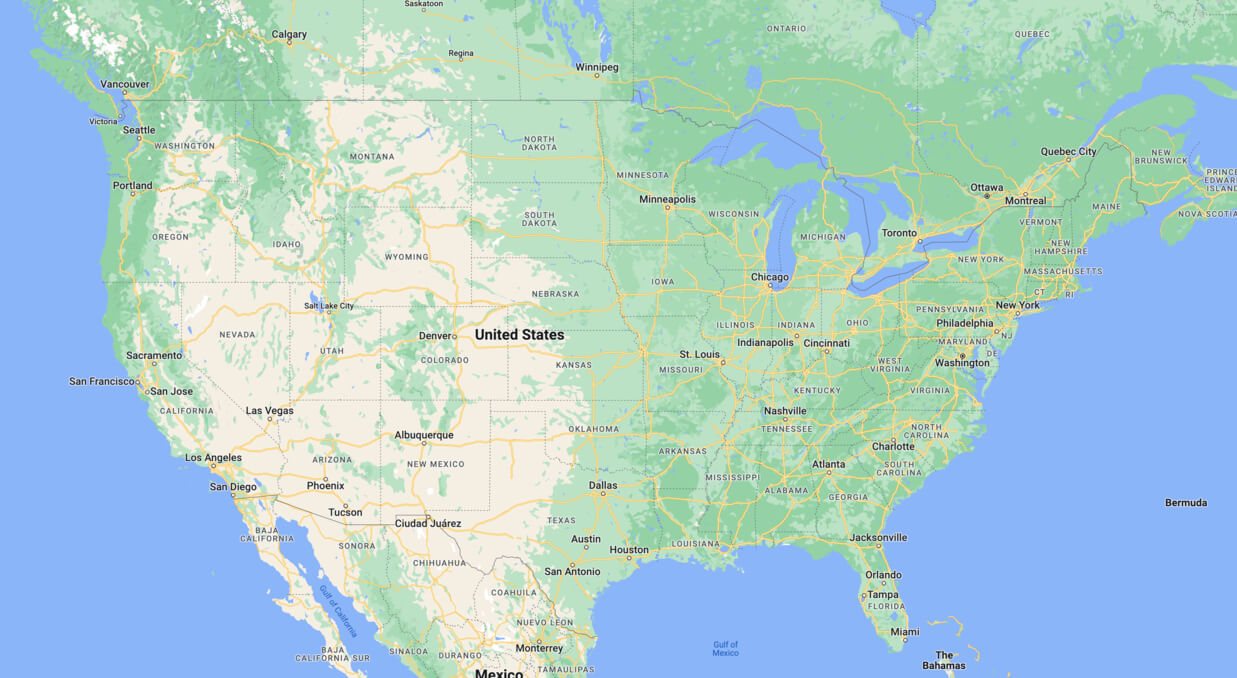 Sell gold to local jewelry stores
The first place many people go to sell their gold is a jewelry store. You may have a relationship with such a local jeweler or trust one in your town. Some jewelers offer store credit in exchange for your item, and you may prefer to do business locally, with someone you know.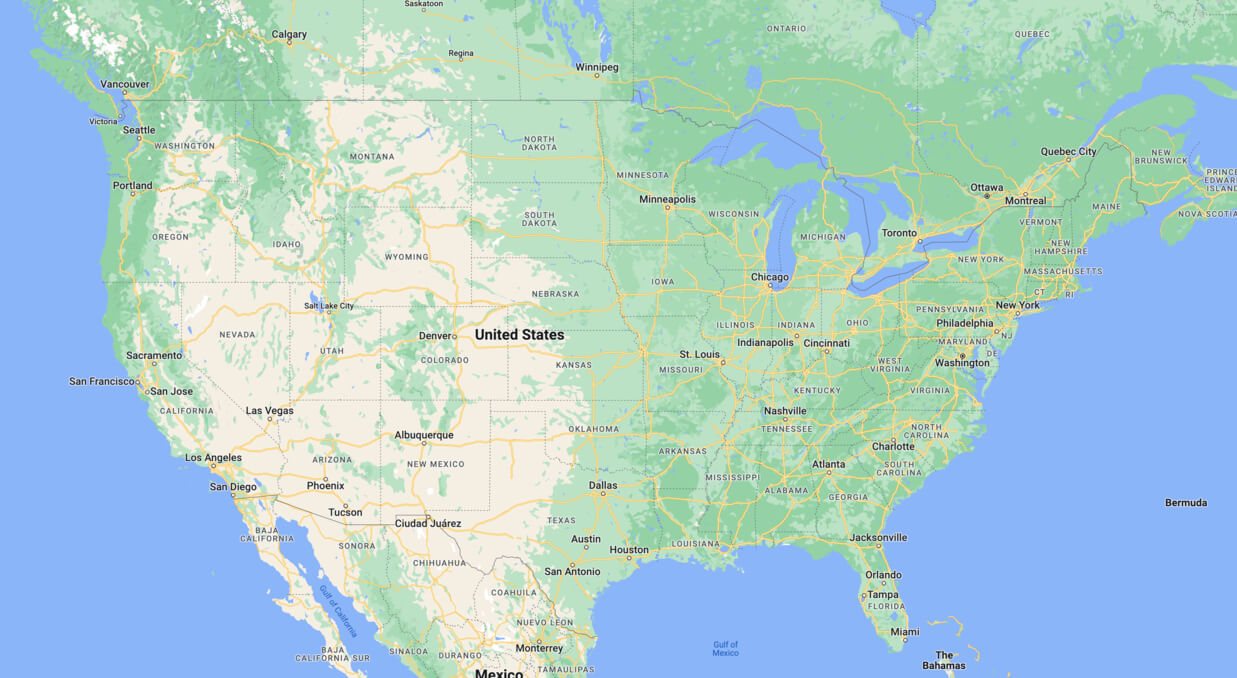 Gold price and selling FAQs
When you decide you are ready to sell your gold items, it helps to understand the terminology and what influences the value of gold.
How much does gold sell for?
Ultimately, gold sells for what someone will pay for it, typically what the spot gold price says gold is trading at, minus a commission. Depending on whether you sell or pawn, online or offline, try to negotiate your gold sale.
As of , the spot gold value in the United States was trading at $ per ounce, or $ per gram. 
How much do you get for selling gold?
Expect to receive 90% to 95% of the current market value or spot price if you're selling gold coins or bars.
For jewelry, expect to receive about 50% to 90% of the melt value. At the current scrap gold rates, a typical gold wedding band or gold class ring is worth between $100 and $300, depending on the weight and karat.
Where you sell your gold, what type of gold (coins, jewelry, bullion, scrap) and whether you sell online or at a location near you also affect how much money you can get for your gold.
What does the melt value of gold jewelry mean?
The melt value of gold is one way that gold traders assign value to your jewelry. If you melted down the gold pieces and sold them as raw materials, the melt value is that gold is worth right now. Melt value isn't the only way that gold jewelry can be valued; it can also be valued by weight, quality and spot price, which we answer in the next FAQ.
What is the gold spot price?
The spot price is the price that gold is trading today and will sell for — on the spot. The gold spot price is used by gold buyers to set the price they will offer you for your gold today.
Gold spot prices is the value of gold to be delivered immediately after purchase is called the spot price, calculated as the average net value of all currently traded gold futures for the next month.
As of , the spot gold value in the United States was trading at $ per ounce, or $ per gram. 
Why do gold prices fluctuate? What causes the price of gold to go up?
Gold is like any other asset: stocks, real estate, even human labor. When there is more demand, prices go up. When there is less demand for gold, prices go down.
Typically, gold has been considered a safe investment, so when there is a lot of volatility in the economy or stock market, investors tend to favor gold.
Historically gold prices increase when:
The stock market is down
Times of economic and political instability
Other safe-haven investments like bonds and investments in the U.S. dollar are down
The higher the gold price, the more people tend to want to buy — which drives gold prices up further
Although gold prices declined for most of 2022 mostly due to rising interest rates, gold prices began to increase in the final quarter of the year and have remained strong in the first part of 2023—softening through the 2023 summer and now fall as higher U.S. Treasury bonds made for more attractive safe-haven investments.
As interest rates rise, investors park their cash in high-interest savings accounts and bonds, but not metals—driving metals prices down. "Gold has been suffering the pressures caused by a strong U.S. dollar, as inflation remains sticky and the economy demonstrates a resilience that few had predicted," wrote ActivTrades analyst Ricardo Evangelista.1
This Wall Street Journal video does a good job explaining why gold prices are historically strong when the stock market stumbles and inflation is high:
This Bloomberg podcast from August also nicely breaks down the external pressures that affect gold, including why prices rarely stay above $2,000 for long:
You can get an idea of the price of your gold with CashforGoldUSA's gold calculator, which factors in the current price of gold before the gold buyer's commission:
Your offer will depend on your appraisal, the spot price of gold (more below), and what the buyer feels like offering.
Gold prices exceeded $2,000 into May, with Yahoo Finance experts predicting record prices sometime this year:
One UBS analyst predicts will hit $2,100 per ounce by the end of this year and $2,200 by early 2024.3
However, it may be futile to try to time the market and sell gold high. Cash in hand today is worth much more than waiting a few weeks or months to see if the price increases a little. Overall, gold prices have beens strong over the past few years so you will get a decent return if you sell soon.
What are gold futures?
Meanwhile, gold futures prices serve as the basis for the LBMA Gold Price, which is based on contracts for the physical delivery of a specified amount of gold on a set date in the future, and determined by predicted changes in supply and demand, the estimated cost of transporting and storing gold.
Is now a good time to sell gold? When is the best time to sell gold?
Gold prices have solid since November, 2022, with analysts predicting they will hold high and inch up through 20233.
Gold prices climbed to just shy of 2020 record highs in early May, 2023, though they have since fallen as Treasury Bond yields exceed 5%. The war in the Middle East set off even higher gold prices.
The best time to sell gold may be when you need cash the most. Again, it is better to have cash that you very much need now to pay essential bills like rent, a car note, or utilities — instead of gold coins, gold jewelry, bullion or scrap sitting in a drawer, or safety deposit box.
It can also make sense to sell gold for other investments, including stock funds in a retirement account, in real estate, or even education or a new business.
Also, it may make sense to sell your gold, and buy stocks or an index fund to take advantage of the down stock market.
Learn more at CashforGoldUSA >>
How can I sell my gold jewelry without getting ripped off?
If you want to sell your gold ring, earrings, necklace or other gold jewelry (or jewellery, if you're British) for cash, you'll need to do the following:
Check the karat symbols and markings to determine its purity
Check the current price of gold
Get offers from quality buyers, compare and negotiate
Look to Better Business Bureau, Reddit and Trustpilot for online gold buyer reviews, and Yelp and Google reviews for selling gold locally
Search the company name and look for negative press
Ask around to friends and neighbors you trust
Always shop around and negotiate — these businesses expect it! Once they name their officer, say: "Can you do any better?" or quote a price another buyer offered.
What are the markings on my gold jewelry?
These are the karat markings on gold jewelry, and the purity of gold they represent:
A piece of gold jewelry or gold coin with an etching or stamp or hallmark that reads "18K" or "750" indicates that it is made up of 75% gold
A "14K" or "585" mark means the metal is made up of 58.5% gold. This stamp is typically either a karat number, such as 18K, or 12K, in the shape of a rectangle with the corners cut off, and with a number inside
A piece of gold jewelry or gold coin with an etching or stamp or hallmark that reads "18K" or "750" indicates that it is made up of 75% gold, while a "14K" or "585" mark means the metal is made up of 58.5% gold
Here's a guide to deciphering the symbols stamped on jewelry.
Jewelry stamped with a 585 is made of 14-karat gold, which is of 58.3% pure gold.
As of , the amount of gold per karat in yellow gold, assuming a price of $ per troy ounce:
| | | | |
| --- | --- | --- | --- |
| Stamp | Purity | % gold | Spot price |
| 999 | 24 karat | 99.9% | $ |
| 990 | 22 karat | 99% | $ |
| 750 | 18 karat | 75% | $ |
| 585 | 14 karat | 58.3% | $ |
| 375 | 9 karat | 37.5% | $ |
Gold bars and gold bullion are nearly always 24K gold. Learn ore about selling your gold bars and bullion.
Determine the weight and karat of your gold by looking for markings and using a scale — like this one from Amazon that sells for about $16. You can also stop into a pawn shop, or jeweler near you and ask them to weigh your gold (they should for free).
Learn how to tell the difference between these common jewelry metals in these posts:
If your gold jewelry comes from a high-end jeweler like Tiffany, Cartier, or David Yurman or is otherwise unique, it could be worth more than its scrap metal value. A jeweler can provide you with a jewelry appraisal, which can help you determine the value of the items you have and where to sell them.
Is my gold real?
Gold is usually an alloy, meaning a mix of gold with other metals.
Pure gold is 24 karat, and will be marked 24K — with "K" the abbreviation for karats
Purity marks on gold tell you the percentage of pure gold vs the amount of other metals mixed in the alloy
Real gold will not float, and will not rust. Drop your gold into a glass of water. If it floats, it's fake.
Check to make sure your item is not simply gold plated by testing your gold with a magnet — pure gold is not magnetic
Can you make money selling gold?
Gold has been one of the best investments over the long-term. Since gold is now low, you may want to hold, or you may choose to sell your gold before prices go lower.
Many people are selling their gold and parking their cash in savings accounts and CDs, as 5% APRs are common now.
What's worth more, gold or diamonds?
Jewelry with diamonds and other precious gemstones can also bring more — but only if those stones are large and of high quality. Often the gold is the most valuable part of a piece of jewelry.
Overall, gold is a much better investment than diamonds. Gold has an intrinsic market value, and continues to hold its value as it has for thousands of years. Diamonds have always had a retail markup of at least 100% — so even in the best of times, you were guaranteed to lose money on a diamond purchase.
Meanwhile, the pressures of lab-grown diamonds, fashion and social trends that disfavor big diamonds, and economic and geopolitical pressures mean that the value of diamonds has dropped 35% over the past year and is expected to continue.
Read more in how to sell diamonds, and the best diamond buyers — including details about selling a diamond ring.
Is selling gold jewelry worth it?
If you need the money more than you need the gold jewelry, then it is worth it to sell. Even a small piece of scrap gold, dental gold or a broken gold chain can be worth $100 or more.
Is it safe to sell gold online?
Reputable gold buyers guarantee safety through trackable shipping and coverage through reputable insurers.
For example, CashforGoldUSA insures all shipments up to $100,000 through Jewelers' Mutual insurance, and you can track your package from door-to-door through a FedEx or USPS tracking number — all free.
Bottom line: Where is the best place to sell gold jewelry?
Cash is king. If you aren't using your gold jewelry or you have gold coins lying around, it may be a good time to sell, regardless of prices. If you need the money right away, a pawnshop or gold buyer near you with a good local reputation can help.
If you have a few days, we recommend our choice for best gold seller, CashforGoldUSA, which specializes in buying gold and has a 100% highest-price guarantee and pays within 24 hours of an accepted offer.
---
Sources
"Wall Street analysts see virtually no downside for gold prices, retail investors maintain bullish outlook," by Ernest Hoffman, Kitco News. November 03, 2023. https://www.kitco.com/news/2023-11-03/Wall-Street-analysts-see-virtually-no-downside-for-gold-prices-retail-investors-maintain-bullish-outlook.html
"Gold prices are flat on the day, having earlier in the session touched a five-month low," by senior analyst Ricardo Evangelist, ActivTrades, Aug. 21, 2023. https://www.activtrades.com/en/news/gold-prices-are-flat-on-the-day%2C-having-earlier-in-the-session-touched-a-five-month-low
"Three reasons to buy gold now," UBS Wealth Management, May 18, 2023. https://www.ubs.com/global/en/wealth-management/our-approach/marketnews/article.1591648.html
---
*10% bonus offer. Customers who send in their item(s) within 7 days of receiving the shipping materials will automatically receive an additional 10 percent bonus on top of the appraisal value of their items, compared to standard pricing. Total payout may not exceed melt value of items. The 10% bonus offer is not valid or able to be combined with any other special offers.
---
How much does gold sell for?
As of Oct. 16, 2023, the spot gold value in the United States was trading at $1,935 per ounce, or $62.17 per gram. 
Is now a good time to sell gold?
Cash on hand is always better than not, though gold prices have slumped recently — but still remain relatively strong.
How much do you get for selling gold?
Expect to receive 90% to 95% of the current market value or spot price if you're selling gold coins or bars.
How much should I get for selling my gold jewelry?
When you sell your gold jewelry, expect to get between 50% and 90% of the melt value of your gold.
What is the best way to get cash for gold?
If you need the money right away, a pawnshop or gold buyer near you with a good local reputation can help. If you can wait a couple days, an online gold buyer is best. Shop around and negotiate.
Gold Calculator
Today's London Gold Price
Latest Gold Price
How much gold do you have?