If you're thinking about selling your diamonds or diamond jewelry for cash, you have several quality options. We researched the top diamond buyers and made here recommendations based on:
Online reviews from customers
Speed
Better Business Bureau ratings
Reports from reputable publications
Age of the company
Ease of use of their websites
Transparency into their process
Overall sentiment that these are quality businesses that care about their customers
But what you really want to know is likely:
Where is the best place to sell my diamonds? Answer: Diamonds USA
There are a lot of good options, but we rank Diamonds USA as the best diamond buyer because:
Payouts within 24 hours
A+ BBB rating
Price match guarantee
Free return guarantee
Accepts all diamond sizes and qualities (plus gold, silver, gemstones)
Choice of mailer: FedEx or USPS
We like this family-owned company for many reasons, including that they give a 10% bonus when you send in your shipment within a week. Diamonds USA also buys all sizes of diamonds, including small stones. More later on why we think DiamondsUSA is the best diamond buyer.
Get a quick quote for your diamonds from Diamonds USA >>
If you are committed to quick cash, a local, trusted pawnbroker can be a good place to sell your diamond, though you should not expect to get a very high price. If you have a branded piece of jewelry from Tiffany, Bulgari, Cartier or another luxury house, Abe Mor is a quality diamond buyer.
If you still have questions about diamond buyers or selling diamonds, continue reading:
Who buys diamonds? 7 diamond buyers "near me" and online:
If you are interested in selling your diamond jewelry or a loose diamond, you could sell to any number of diamond buyers.
Determining which diamond buyers to avoid and which ones to trust is daunting.
Don't worry.
Listed below in alphabetical order are some quality reputable diamond buyers that make it easy and safe to get the most cash for your loose diamond or diamond jewelry.
Ultimately, what you choose could be based on:
How quickly you need the cash
Reputation of the business you're thinking of selling to
Other personal reasons noted here
You may have a pawnbroker or jeweler you trust and prefer to do business in your community. A jeweler may give you credit towards another, larger diamond or other piece of jewelry. These local businesses pay immediately in cash, which may be important to you.You should always research on diamond buyers before you sell because there are quality and sleazy diamond buyers locally, as well as online.
You should always research on diamond buyers before you sell.
That's my advice, but ultimately how fast you need the cash might influence your decision. Here are all your options:
1. Search for "diamond buyers near me"
To find a good local diamond buyer, for at least a quote, try:
Word-of-mouth — who do your friends trust?
Yelp
Google reviews
Better Business Bureau reviews
Ask for input on Nextdoor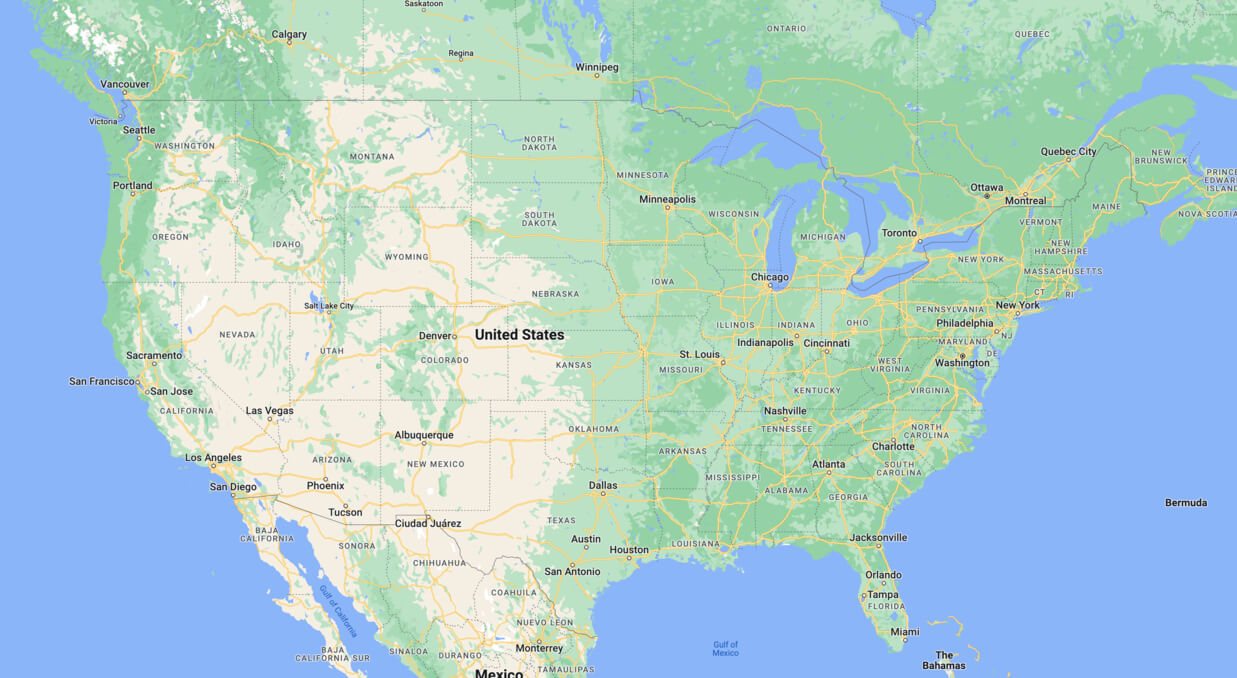 Brick-and-mortar pawn shops and jewelers tend to have greater overhead costs, which means they typically can't afford to pay you as much as top online diamond buyers. Likewise, local buyers face less competition than online buyers, and therefore have less incentive to offer the highest prices.
2. Pawn shops
While they can have a sleazy reputation, there are plenty of reputable pawnbrokers in many communities — and while they typically pay 25% to 60% of the retail value of your item, they always pay immediately, in cash, which may be important to you. You may prefer to do business locally in your community. Plus, pawnbrokers allow you to buy back your item within 30 days. You can learn here what pawn shops buy and how pawn shops work.
3. Jewelry stores
Jewelry stores often buy scrap gold, diamonds, as well as vintage or estate jewelry, coins and flatware — whether for cash or store credit.
4. Antique, auction, estate and consignment sales
Antique stores and consignment stores often deal in estate jewelry and old coins, and can help you get a fair price if you know what you have and work with a quality auction house — whether near you or online, like Worthy.
5. Online marketplaces
Marketplaces are where you find buyers — they don't directly buy your diamond.
You can always try to sell your diamond on a site like Ebay or etsy, which is tough if you are not a professional seller with experience. However, the following jewelry marketplaces help you price and sell at auction your pre-owned diamond and other jewelry (in alphabetical order):
Online marketplaces: Worthy.com
If you have something that's high value because you have large diamonds or designer jewelry (Tiffany & Co, Cartier, Harry Winston, Van Cleef & Arpels, etc.), consider Worthy's marketplace model.
Worthy favors items that already have GIA certifications, but if they believe it will sell on their auction platform, will pay for overnight shipping insured up to $100,000 to their New York City offices and have it professionally photographed and posted on their platform. You, the seller, controls the minimum price and other terms of the sale.
Better Business Bureau B+ rating
4.6/5 stars on Trustpilot out of 3,500+ reviews
The process takes around two weeks.
Read our Worthy.com review, or get a quote from Worthy now.
Moissanite vs diamond: What to know about resale value in 2023
Online jewelry marketplace: I Do Now I Don't
I Do Now I Don't is a marketplace that allows you to sell your jewelry directly to the public — it is not a loose diamond buyer or a diamond ring buyer.
The company offers two options for sellers:
Accept their offer and sell your diamond directly to I Do Now I Don't, or,
List your diamond on their online marketplace, where you can sell directly to a retail buyer — much like eBay.
While I Do Now I Don't specializes in diamond jewelry and loose diamonds, they occasionally accept jewelry without diamonds.
More in our I Do Now I Don't review.
Online jewelry marketplace: TwiceLoved
While I Do Now I Don't and Worthy both post and manage your diamond auction for you, TwiceLoved is more like ebay or Etsy in which you, the seller, directly post, price and sell your ring to buyers.
Once your diamond jewelry sells, you send your item to TwiceLoved for an inspection before it's sent to the buyer. You have the option of paying to insure your item during transit.
Payments are issued 8 days after being delivered to the buyer, which is past TwiceLoved's return window, by either check or bank wire.
TwiceLove's parent company Windsor Fine Jewelers, LLC, has an A+ BBB rating (accredited since 2016).
6. Recyclers
Gold and silver recyclers are in the business of taking your scrap metal or old jewelry and turning it into cash. Expect similar prices to a pawnbroker.
7. Online diamond buyers
Online diamond buyers are an increasingly popular choice. Online diamond buyers advantages, as mentioned above, include:
Online businesses tend to have lower overhead, so can pass along savings to the seller.
Higher volume business means, potentially, lower fees, and more reviews for you to consider.
You don't have to leave the house, as top buyers will send a FedEx or other insured mailer right to your home. Private, no one in town needs to know you are selling your valuables.
Online diamond buyers tend to have many more online reviews (good and bad) that can help you decide where to do business. Further, some people really prefer the privacy of selling their diamond or other jewelry online.
We checked out several of the options out there. Here's what we found in our reviews:
Reviews of online diamond buyers in 2023
We checked out several of the options for selling your diamond directly. Here's what we found, listed alphabetically:
Diamond buyer: Abe Mor
Located in New York City, but doing business everywhere through the company's website, Abe Mor is a popular and well-known diamond buyer.
The company has an A+ rating with the Better Business Bureau, and their record has zero customer complaints lodged against it. If you choose to sell your diamond through them, you can rest assured that they are a reputable company.
Like myGemma, formerly WP Diamonds, another diamond buyer leader, detailed below, the company specializes in diamond jewelry and luxury resale. In addition to loose diamonds, the company will purchase any branded jewelry or jewelry that contains a diamond of at least 0.5 carats in size.
If your jewelry has smaller stones, or does not contain a diamond, though, then Abe Mor will not purchase it. In those cases, our suggestion is to sell with Diamonds USA.
Pros of Abe Mor
A+ BBB Rating and 0 customer complaints
Items are insured by FedEx and Brinks for up to $25,000, with additional insurance available if necessary
Diamond grading reports are not required, though accepted
Clean, modern, and easy-to-use website
Relatively quick 2 to 4 day payment upon acceptance of an offer — which can take an additional several days
Cons of Abe Mor
Like other diamond buyers on this list, their final offer to you is based on a single evaluation (as opposed to an auction of multiple buyers)
Evaluations are conducted by in-house Abe Mor staff, not third-party lab reports
Only accepts diamonds at least 0.3 carats in size
Time from shipment to payment is longer than other sites that promise 24-hour payment.
The takeaway is that Abe Mor is a reputable diamond buyer with more than 50 years of experience in the industry. Read our full Abe Mor review.
Comparison shopping? Get an estimate from Abe Mor now >>
Diamond buyer: Circa (merged with Mondiamo)
Mondiamo was a relative newcomer to the diamond buyback market which partnered with BlueNile, a retail leader in the online diamond engagement ring world.
In early 2020, Mondiamo merged with a competing company, Circa. Circa has maintained Mondiamo's relationship with BlueNile and has an A+ rating with the BBB.
Circa accepts high-end branded jewelry, as well as diamonds of at least .4 carats, and diamond engagement rings. They will also purchase historical or estate jewelry including pieces such as: Antique, Edwardian, Georgian, Art Nouveau, Belle Epoque, Art Deco, Retro, Modern.
Circa has 14 physical locations (11 in the U.S. and 3 international), if you prefer you can schedule an appointment for an in-person evaluation of your jewelry. Whether in-person or online, if you accept the offer on your loose diamond or diamond ring, you will be paid immediately
If you provide a grading report from the GIA, EGL, IGI, AGS, GSI, GCAL, IIDGR, or HRD, Circa provides a guaranteed offer range. Once you mail in your jewelry, Circa is able to guarantee a final offer that falls within this range.
The company claims that more than 90% of its customers receive a final offer price higher than the midpoint of the guaranteed range (which includes shipping and insurance). Mondiamo's 15% fee is already calculated into the range.
Circa pros
Work in partnership with diamond retailer BlueNile, and promise to offer a high fee by cutting out the middleman
Better Business Bureau rating of A+.
Website's videos and posts create transparency.
Fully insured FedEx delivery — both from you to Circa, as well as returns, when relevant.
Circa cons
They only deal in jewelry with a diamond of at least .4 carats.
If you do not have a lab report, you must send in your item for evaluation and grading before an offer is made.
That offer is good for just 7 days, after which you have to start the whole process over again.
In short, Circa is a solid company that brings the BlueNile experience full circle, promising to offer jewelry sellers high prices by removing the middleman.
Diamond buyer: Diamond Banc
Diamond Banc offers two separate services — direct purchases of diamond and other fine jewelry, and short-term loans that use your jewelry as collateral. In this way, Diamond Banc is like an online pawnshop—but only for diamonds.
Diamond Banc, which was founded in 2007 by third-generation jeweler Mills Menser, is accredited by the Better Business Bureau with an A+ rating and has 4.7/5 stars on Trustpilot.
If you want to sell your jewelry directly to Diamond Banc:
Fill out this submission form online to get a free initial estimate, providing item details and photos of your diamond jewelry.
After you review this offer, Diamond Banc will provide you with a prepaid shipping label to send in your item for a full evaluation. All shipments are insured up to $100,000 by Jewelers Mutual and Parcel Pro.
Diamond Banc will evaluate your item and contact you with an official offer.
If you accept the offer, Diamond Banc offers immediate payouts via check or wire transfer. If you don't accept the offer, your items will be returned to you via insured shipping.
You can also sell at one of Diamond Banc's storefront locations in:
Tampa
Boca Raton
Miami
Aventura
Orlando
Nashville
Atlanta
Roswell
Charlotte
Kansas City
Columbia
Rochester
If you are hoping to secure a short-term loan through Diamond Banc:
Use this online submission form to describe your item.
Upload a photo.
Select your desired loan amount.
Diamond Banc offers 30-day loans that can be extended for as many 30-day periods as you need. Loans can be paid off in full at any time without penalty. Money is typically deposited in your account within two days.
Minimum monthly loan payments depend on the approved loan amount, as well as fees associated with security, storage, and insurance for your diamond jewelry, with interest rates starting at 2.5%. Assets are stored in alarm-protected, 24-hour security-monitored, fireproof vaults and are fully insured while in custody.
Most Diamond Banc loans are worth 65-75% of what your diamond jewelry would sell for in the current market. You can use the following items as loan collateral:
Gold, diamond, and other fine jewelry, including engagement rings
Loose diamonds
Luxury watches (including Rolex)
Designer handbags
Gold and silver bullion and coins
Diamond Banc pros
A+ BBB-rated company with hundreds of 5-star reviews on Trustpilot
Does not conduct credit checks or employment verification on loans under $30,000
Shipments are insured up to $100,000 by Jewelers Mutual and Parcel Pro
Diamond Banc cons
Diamond Blanc only accepts high-value fine jewelry, including designer pieces from Tiffany & Co., Cartier, David Yurman, Graff, Harry Winston.
Could cost you a lot if you don't repay the loan within the time frame agreed.
Check out our full Diamond Banc review.
Diamond buyer: DiamondBuyers.com
Headquartered in Houston, Diamond Buyers is a local and online business that purchases diamonds and diamond jewelry. Though online customer reviews for DiamondBuyers.com are virtually nonexistent, its parent company, Shaftel Diamonds, has an A+ rating from the Better Business Bureau (accredited since 2001) and has been in business since 1978. Shaftel Diamonds has 4.6 out of 5 stars on Trustpilot.
Diamond Buyers purchases diamonds and diamond jewelry over 0.7 carats, though they specify they are mostly interested in fine diamonds weighing 2 carats or more. They accept the following items:
Diamond engagement rings
Diamond wedding rings
Loose diamonds
Certified diamonds
Diamond necklaces
Diamond earrings
Diamond bracelets
Non-certified diamonds
These are some of the luxury brands they purchase:
Tiffany & Co.
Bvlgari
Cartier
Chopard
David Yurman
Graff
Harry Winston
Piaget
You can get a free estimate on your diamonds from Diamond Buyers by filling out an online form, or you can visit their storefront location in Houston to get a cash offer from one of their GIA-trained gemologists.
DiamondBuyers.com pros
Parent company Shaftel Diamonds has more than 40 years of experience buying and selling diamonds, and has an A+ BBB rating
Easy to get a no-obligation, free estimate
Offers a video check-in, where you can watch Diamond Buyers' appraisers open your package and evaluate your diamond jewelry from home
Diamonds fully insured en route, while in possession, and upon return (if you don't accept their offer)
DiamondBuyers.com cons
Virtually no reviews online for DiamondBuyers.com (just for its parent company)
Does not accept diamonds less than 0.7 carats
Diamond buyer: Gemesti
Founded in 2003, Gemesti is owned by third-generation diamond dealers and jewelers who touts their three-step process for buying diamonds and diamond jewelry:
After filling out Gemesti's online form with information about your diamond, you'll get a same-day call back with an initial offer based on its estimated market value.
If you want to move forward, Gemesti will mail you a FedEx shipping label so you can send in your items for a professional appraisal. Secure overnight shipping is free, and your package is insured.
When your diamonds arrive at Gemesti's lab, they film your package opening and appraisal by a professional gemologist. You'll be contacted immediately with a formal offer, which you can accept or deny. If you accept, your payment will be processed within hours.
Gemesti buys:
Engagement rings
Loose diamonds
Diamond jewelry
Designer and branded jewelry
Gemesti has an A- rating from the Better Business Bureau and has been accredited since 2021.
Gemesti pros
Insured up to $100,000 by Lloyds of London in transit
Receipt and opening of your package and appraisal are filmed
Gemologists must pass a strict background check
Payments can be made in as little as 48 hours from the time you submit Gemesti's online form if you mail in your item as soon as you receive your shipping label
Gemesti cons
Evaluations are conducted by in-house Gemesti staff, not third-party lab reports such as the GIA
Diamond buyer: Meridian Diamonds
Meridian Diamonds offers in-person and mail-in appraisals and valuations on diamonds, fine colored gemstones, engagement rings, watches, and fine jewelry. They prefer diamonds larger than 1 carat and gemstones such as sapphires, rubies, and emeralds.
Meridian Diamonds has an A+ rating from the Better Business Bureau (not accredited).
To receive a valuation on your diamonds or diamond jewelry, you can text, email, or call Meridian Diamonds, or fill out the form on their website. You can choose to mail in your diamonds with insured shipping or schedule an in-person appointment at one of Meridian's three locations:
Tampa
Miami
New York City
Meridian says a typical engagement ring evaluation takes about 30 minutes. They also offer appraisals for:
Insurance replacement
Estate appraisals
Customs reports
Donation reports
Damage reports
Gem identification
Buying consultations
Expert witness/legal testimony
Meridian offers immediate payment upon offer acceptance via check or bank wire.
Accept the offer for your diamond, engagement ring or fine jewelry and leave with money in hand. There is no cost or obligation, if you decide not to sell.
For those working through the mail, ACH, check or bank wire can be in your account in as little as a few hours from the point of accepting our offer.
Meridian Diamonds pros
Each member of Meridian's gemological team is a Gemological Institute of America (GIA) Graduate Gemologist in Residence
For mail-in valuations, all packages are opened under video surveillance and inspected on the same day
Immediate payment upon offer acceptance
Meridian Diamonds cons
Business emphasis seems to be on in-person evaluations, though there are a limited number of in-person locations for evaluations
Not an accredited BBB business
Diamond buyer: The Diamond Valet
TheDiamondValet.com is a stripped-down version of other, much more robust diamond buyback sites.
The website says the company has more than 100 years of jewelry business experience, though it does not have a Better Business Bureau profile.
As is the case with many other buyers on this list, The Diamond Valet will evaluate your jewelry and make you an offer based on what they believe the value of the piece to be. They provide just one offer, which you can take or leave.
If the jewelry you're selling doesn't involve diamonds, then The Diamond Valet isn't for you.
Pros of The Diamond Valet
Cons of The Diamond Valet
Just one estimate
Payment takes longer since they only send paper checks — no PayPal or bank transfer.
No third-party appraisal. You are at the mercy of the price they offer you.
Diamond buyer: myGemma, formerly WP Diamonds
myGemma, formerly WP Diamonds, is a leading diamond ring and loose diamond buyer, and it's easy to see why.
With a BBB rating of A+ and a credible reputation in the diamond market, myGemma is fair and reliable. It is one of the older diamond buyers in the online space, and has a good reputation.
And unlike some of the other buyers we've reviewed, they specialize in diamonds — diamond earrings, necklaces, bracelets, rings, etc. They also buy and sell watches, luxury handbags, and luxury accessories. This is what myGemma accepts:
GIA-certified diamonds and diamond jewelry of at least 0.5 carats
Designer diamond and non-diamond jewelry: Tiffany, Cartier, Harry Winston and more
Radiant-cut diamonds to oval, marquise, round, emerald cut and more
Luxury handbags
Luxury watches (including Rolex)
Luxury accessories like shoes, belts, scarves, and more
Pros of myGemma
A+ BBB rating and over a thousand customer reviews
Security ensured by free, FedEx round-trip shipping with insurance that covers the full cost of your items
Close contact with your dedicated client services representative throughout the process
User-friendly website and estimate tools
Meticulous diamond appraisal process
There are no fees or commissions deducted from myGemma's final offer made. Their offer is what you receive in payment.
Cons of myGemma
Limited in what they accept, which is higher-end diamonds, jewelry and watches
myGemma bases your price on the current second-hand diamond market and their team of GIA trained gemologists.
myGemma doesn't use GIA or other certified outside appraisers, but an in-house appraisal team.
Takeaway: myGemma is a quality diamond buyer for larger stones. Read our complete myGemma review.
---
Diamond buyers FAQs
Common questions about diamond buyers:
What is a diamond buyer?
A diamond buyer is exactly what it sounds like: A business which purchases loose or mounted diamonds in order to resell those diamonds at a profit. Diamond buyers may resell a stone or piece of diamond jewelry directly to consumers or to industry insiders. While some diamond buyers may operate physical locations (such as a storefront), many of today's most popular diamond buyers do most of their business online.
What is a diamond exchange?
Most typically, the term diamond exchange is used to refer to a place where diamonds (loose or mounted) can be exchanged—either for cash or, in some cases, trade.
While the term may have originally been associated with diamond bourses (places where diamonds are traded by industry insiders) this isn't really the case anymore. Today, the term "diamond exchange" is most synonymous with brick-and-mortar jewelry shops, as evidenced by the number of businesses which weave the term into their name.
How much will buyers pay for diamonds?
A jeweler or other diamond buyer must make a profit on any diamonds purchased, so expect a jeweler to offer you half or less of what you paid for your diamond.
If the stone is an unpopular cut — for example, a marquise shape, or a princess or rose-cut stone — the price may be less than a more popular cut.
This post goes into detail about how to understand the resale value of diamonds.
Diamond resale prices have been on a roller coaster in the past few years: Prices jumped 31% during pandemic to a peak last April, but have fallen 7% over the last 12 months, with prices expected to be soft through the first half of the year rest of the year, according to Martin Rapaport, founder of the Rapaport Diamond Report, tracks diamond prices.
Why?
Softening U.S. economy
Increased popularity in lab diamonds
Rough and polished diamond supplies are very high. "Manufacturers are expected to continue to exert caution in their rough buying at the beginning of the year," Rapaport wrote in a recent report.
Are there lab-grown diamond buyers?
Both Diamonds USA and Worthy buy lab-grown diamonds and the gold or platinum in which they are set.
Should I look at diamond buyers only or gold and diamond buyers?
That largely depends on what you have. For instance, if you have gold jewelry that features a diamond or diamond accents, you should get quotes from gold buyers and diamond buyers to see which is willing to offer you more.
If you want to sell locally, you can search online for "gold and diamond buyers near me," though in general you likely won't make as much money as you would selling to a top online gold or diamond buyer like Diamonds USA.
Should I sell gold and diamonds separately or together?
Some online diamond buyers like Diamonds USA will pay you for the value of both your diamonds and gold — you do not need to separate them.
Where should I sell diamonds? Should I consider selling to private diamond buyers?
When you're dealing with something as valuable as a diamond, we recommend working with a highly rated and established diamond buyer like Diamonds USA rather than a private buyer.
Look at how long the company has been in business, insurance policies, as well as reviews from sites like the Better Business Bureau and Trustpilot before you decide where to sell your diamonds.
Bottom line: What is the best way to sell a diamond?
Diamonds USA — sister site of CashforGoldUSA — buys all gold, silver, platinum, diamond and gemstone jewelry, as well as sterling flatware and fine watches, regardless of value or details, as long as it is made of real materials. Diamonds USA:
Pays within 24 hours
BBB rating of A+
Pays a 10% bonus if you ship within 7 days
100% free and trackable shipment through FedEx — door-to-door
Insures your item up to $100,000 via Jewelers Mutual en transit, and through Lloyds of London while at their facility
100% highest price guarantee
Buys all diamonds of all sizes and quality
Whether you are selling your gold jewelry, ring, dental fillings, gold coins or silver, Diamonds USA and its sister site, CashforGoldUSA are quality businesses.
Is Diamonds USA legit?
Diamonds USA is owned by C.J. Environmental, which has an A+ rating with the BBB, and buys all quantities of gold, diamonds, silver and jewelry. Diamonds USA sells to wholesale diamond buyers.
How Diamonds USA works
Diamonds USA operates on a straightforward system. A few years ago I searched for places to sell gold near me, as after my divorce I had a small gold and diamond ring that I no longer wanted.
I checked out Diamonds USA because it has an A+ BBB rating. It was really easy. Here's how it works:
I went to the DiamondsUSA website, entered my address, and waited for a mailer to arrive.
Two days later I received a USPS mailer in the mail. You can also opt to use a FedEx label, free of charge to me. Your item is insured up to $100,000 through Jeweler's Mutual, and comes with a tracking number.
Popped my ring in the mailer, and then the mail.
Within a day, I got an email with an offer for my ring. I accepted and within 24 hours received a PayPal deposit for 10% more than I was quoted, as a bonus for shipping within 7 days.
That was my experience, but you can set up the process by email or phone.
Like I did, you can opt for an email offer, which you'll receive as soon as your diamond is appraised.
You can then accept or reject it online.
Accept, and your check is mailed within 24 hours. Decline, and you'll get your jewels back with priority shipping.
You can also get a call from the company with your offer. Whether you accept or decline, you'll get your check or ring back ASAP.
Below is the breakdown of the best and worst qualities of Diamonds USA, or read more in our CashforGoldUSA review.
Pros of Diamonds USA
Payment within 24 hours
Established with more than 30 years in the business
A+ Better Business Bureau rating
Simple, straightforward selling process
Make quick cash on diamonds of all sizes
Also get cash for your gold, platinum, watch or other jewelry
Expert appraisals
Free insurance up to $5,000 — as well as up to $100,000 for some cases
100% satisfaction guarantee
10% bonus above the estimate if you send in your item within 7 days
Cons of Diamonds USA
You may want to check out local jewelers, gold buyers, pawnbrokers, a diamond exchange or other places that buy gold near you.
Get an estimate from Diamonds USA and send in your item within 7 days to get a 10% bonus >>
What is a diamond buyer?
A diamond buyer is exactly what it sounds like: A business which purchases loose or mounted diamonds in order to resell those diamonds at a profit.
What is a diamond exchange?
Most typically, the term diamond exchange is used to refer to a place where diamonds (loose or mounted) can be exchanged, either for cash or, in some cases, trade.
How much do diamond buyers pay?
A jeweler or other diamond buyer must make a profit on any diamonds purchased, so expect a jeweler to offer you half or less of what you paid for your diamond.
Are there lab-grown diamond buyers?
None of the diamond buyers purchase lab-grown diamonds, which are technically a diamond, but far less expensive to buy — and even less valuable on the buyback market. Adadiamonds.com buys laboratory-made diamonds.