According to the latest U.S. Census Bureau data, women are the head of household in 80% of all single-parent families. Within those families, 29% of single moms are unemployed.
If you're currently out of work and struggling, the government can provide financial assistance and essential items for you and your children. These programs are being cited as a great success in reducing child poverty by 59% over the past three decades, including helping many single moms work.
Keep reading to review our comprehensive list of government help for single mothers with no income.
For each of these reputable government welfare programs, we've broken down the qualifications to receive assistance and provided links to apply.
What is welfare, and what kinds of welfare programs are there in the U.S.?
Welfare programs in the United States are defined as government programs paid to the poor. Recipients of these government entitlements are typically people who work, but earn below a certain gross or annual income.
There are dozens of federal and state welfare programs that help with food, rent and housing, medical and health care, child care, preschool, and financing college.
Cash assistance programs
Temporary Assistance for Needy Families (TANF)
TANF, or Temporary Assistance for Needy Families, is the new name for cash assistance once called 'welfare.'
Today the program requires participants to work part-time or prove that they're looking for work. There is a federal maximum of 60 months you can receive TANF benefits, though each state creates its own limits.
How TANF works
TANF payments are automatically loaded onto an Electronic Benefit Transfer (EBT) card which is used like a debit card to pay for limited expenses, including rent, daycare, and food.
TANF is administered through your state's welfare services, which may be called Department of Human Services, Department for Children and Families, Economic Services Division, Workforce Services, Department of Social Services or related names. Recognized tribes also administer their own TANF programs.
Learn more about EBT cash benefits.
Find a welfare services office near you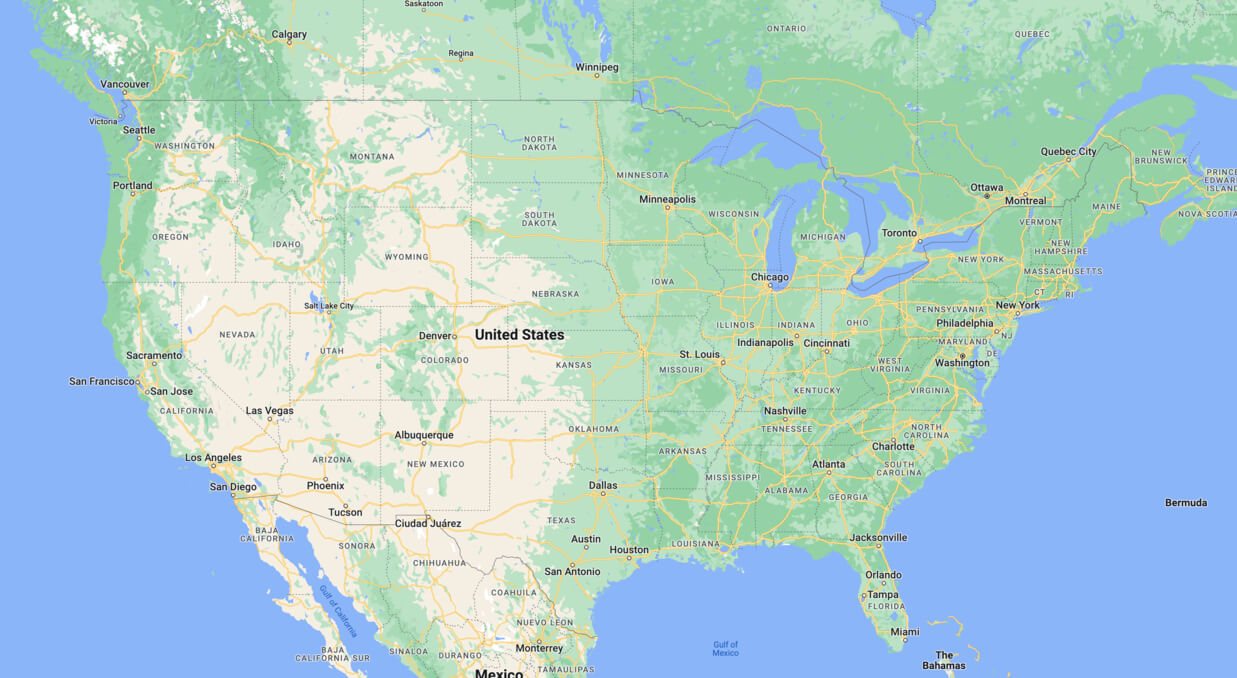 Here are the four purposes of TANF:
Provide assistance to needy families so that children can be cared for in their own homes or in the homes of relatives
End the dependence of needy parents on government benefits by promoting job preparation, work, and marriage
Prevent and reduce the incidence of out-of-wedlock pregnancies
Encourage the formation and maintenance of two-parent families.
This pro-two-parent-family agenda is reflected in child support laws, which require that a man's child support checks go to repay TANF outlays to their families.
Who is eligible for TANF?
Each state's TANF qualifications, rules and payments are different, but can include:
Income
Assets
Number of household members
Number of children under age 18
How long you have already received TANF benefits. All states except for Massachusetts and New York have limits
In all states except for Wisconsin, you must earn less than the federal poverty limit. Each state's percentage is different.
Here are the 2023 federal poverty limit guidelines:
| | |
| --- | --- |
| Persons in family/household | Annual household income poverty guideline |
| 1 | $14,580 |
| 2 | $19,720 |
| 3 | $24,860 |
| 4 | $30,000 |
| 5 | $35,140 |
| 6 | $40,280 |
| 7 | $45,420 |
| 8 | $50,560 |
For families/households with more than eight people, add $5,140 for each additional person.
TANF work requirements
To continue receiving TANF benefits, you must participate in work activities for an average of 30 hours per week or get a job within two years of first receiving benefits.
Single parents must participate in a work activity for a minimum of 20 hours per week if your child is under age 6, or 30 hours if the kid is over age 6.
Work activities can include paid and unpaid work, training, vocational school, community service, or provide child care for others completing community service.
Some states deny extra TANF funds to families with more children, the "family cap" designed to disincentivize poor women from having more children.
These states still have family caps:
| | |
| --- | --- |
| Arizona | Mississippi |
| Arkansas | North Carolina |
| Connecticut | North Dakota |
| Delaware | South Carolina |
| Florida | Tennessee |
| Georgia | Virginia |
| Indiana | |
Most states require you not have more than $2,000 in cash assets, though Alabama, Colorado, Louisiana, Maryland, Ohio, and Virginia have done away with those limits.
Learn more about TANF and where to find government help for families nearby.
Guaranteed income (or universal basic income)
Universal Basic Income, or UBI, is increasingly gaining popularity as an efficient, effective way to alleviate poverty and improve society overall.
The essence of these programs is that by giving people a guaranteed sum of cash each month — opposed to expensive, cumbersome and inefficient programs — recipients are more likely to get the services or resources they need, money flows more freely in local economies, and society overall benefits from a sense that we take care of one another, studies are finding.
"I am now convinced that the simplest approach will prove to be the most effective — the solution to poverty is to abolish it directly by a now widely discussed measure: the guaranteed income."

— Rev. Dr. Martin Luther King, Jr.
Single moms stand to benefit the most from this kind of help. From feminist news site The 19th:
About 56% of the people who live in poverty in the United States are women, and most of those are women of color. Of that group, unmarried women with children, like Nichols, are the most likely to be below the federal poverty line. For her family of five, that's $30,680.
Here is a list of some recent pilot UBI programs that are no longer accepting applications:
Food assistance programs
Food assistance programs like WIC and SNAP provide food for millions of Americans.
If you have low or no income, you can search for information and eligibility requirements for these programs in your state:
WIC
The Women Infants and Children program for families with children aged 5 and younger offers food coupons you can use at grocery stores, markets and bodegas, for qualifying food. Learn whether you are eligible for WIC, and how to apply.
SNAP
The Supplemental Nutrition Assistance Program loans financial credit to low-income people on a debit card that you use at your local grocery store and market. SNAP eligibility requirements are based on gross and annual income, as well as household size. Learn how to qualify, and apply online for SNAP.
Each state has its own income limits for food stamps. Check this list from the USDA to find your local SNAP office to see if you qualify.
As one example, here is the current income limit chart for Pennsylvania (published in October 2022) that determines whether or not you qualify if you live in PA:
Note that during the pandemic, households in several states had been receiving an additional payment in the second half of the month. Starting in March 2023, SNAP recipients will no longer receive this additional payment.
School Breakfast and Lunch Programs
The national school breakfast and lunch program helps families with food through their local schools and daycare centers by providing free breakfasts and lunches to students.
In April 2021, SNAP emergency funding was expanded by an additional $1 billion per month to 25 million people as part of the Biden-Harris Administration's American Rescue Plan Act.
As part of that expansion, SNAP recipients were given an additional payment each month, which is now over as of March 2023.
WIC fruit and vegetable vouchers are expected to increase in 2023 to $25 for children, $44 for pregnant and postpartum mothers, and $49 for participants who are fully or partially breastfeeding their children.
See if your local schools offer free meals for families with children, and food programs for senior citizens.
Special Milk Program
If your school does not have a free breakfast or lunch program, they may qualify for the special milk program.
Summer Food Service Program
The federal Summer Food Service programs help families who depend on school lunches and breakfasts to access nutritious foods during summer breaks.
Other resources:
Food Finder: Find a food pantry near you using Food Finder, which will connect you with free food given away through local churches, community programs, charities in all 50 states.
Feeding America: Find your local food bank through the Feeding America website.
USDA National Hunger Hotline: 1-866-3-HUNGRY (1-866-348-6479) or 1-877-8-HAMBRE (1-877-842-6273). Monday through Friday, 7:00 AM to 10:00 PM Eastern.
Read our guides on free food and free formula.
Housing assistance programs
Even if you have a solid income, you may qualify for first-time homeowners programs, or rental assistance. Learn more about some government housing programs available for single mothers.
You can also check out our post on how to buy a house as a single mom.
Housing authority
Public housing agencies (PHAs) were established to provide affordable housing in safe communities for low-income families.
For example:
The Philadelphia Housing Authority provides over 14,000 affordable homes for rent. It also has earned Moving to Work (MTW) status, a program that helps residents find employment opportunities and promotes self-sufficiency.
With over 177,500 rentals throughout 335 housing developments in all five boroughs, the New York City Housing Authority is the largest PHA in North America. The average rent is $542, and 43.5% of residents are employed.
The Houston Housing Authority provides affordable housing to over 60,000 low-income families across 25 public housing and tax credit developments.
The Los Angeles County Development Authority is a combination of multiple entities that work together to provide affordable housing and community/economic development. There are over 2,900 public housing units across 63 sites in Los Angeles County.
Section 8
The Section 8 housing subsidy from the U.S. Department of Housing and Urban Development (HUD) — also known as the Housing Choice Voucher Program — gives families in need access to decent, clean, and safe housing in privately-owned neighborhoods or within a housing project.
This includes apartments, townhomes, and single-family homes. It gives families a choice about where they want to live.
Local PHAs grant the housing subsidy to low-income families, older adults, and those who have a recognized disability.
Section 8 Housing Qualifications
To be eligible, your family's income cannot exceed 50% of the median income of the area in which you wish to live. Preference is given to families whose income does not exceed 30% of the area median income.
For exact requirements, contact your local PHA.
Read more about housing help in this post about free housing and rental assistance — plus home loans and first-time home-buyer programs.
25+ options for single moms seeking loans for emergencies and more
Low Income Home Energy Assistance Program (LIHEAP)
Low Income Home Energy Assistance Program (LIHEAP) helps low-income families and individuals with energy costs, energy crisis help, weatherization and energy-related home repairs. If you use other benefits programs like SNAP or TANF, you may automatically qualify.
Find info on LIHEAP for your state here.
Government health insurance
The government offers health insurance to qualified individuals in the form of Medicaid, Medicare, and the Children's Health Insurance Program (CHIP). These programs provide health care coverage to millions of Americans.
As long as you meet the requirements, you'll be able to get the care you need at little to no cost for covered services.
If you don't qualify for these programs, you can apply for a subsidy from health insurance exchanges in each state.
Medicaid
Medicaid covers costs for inpatient and outpatient care in hospitals, as well as lab tests, doctor visits, home health care and other services. It's a government program providing free or low-cost health care to low-income families, older adults, and people with disabilities.
Medicaid eligibility criteria varies by state. If you have questions about coverage, contact your state's Medicaid office or visit Medicaid.gov.
Medicare
People often confuse Medicare and Medicaid, but they are two separate programs.
While Medicaid is a joint state and federal program, Medicare is a federal-run health insurance program for people aged 65 or older or living with a disability or End-Stage Renal Disease. For most eligible Medicare recipients, there is no monthly cost if Medicare taxes were paid while working.
Read more about Medicare at Medicare.gov.
CHIP
CHIP provides health coverage to children in families that earn too much money to qualify for Medicaid, but cannot afford private health insurance. Like Medicare, it's a joint program between states and the federal government.
Benefits vary by state, but essential services like doctor visits, immunizations, and routine checkups are available to all CHIP recipients.
You can learn more about CHIP at Medicaid.gov.
Can't afford health insurance? Check out these 5 health insurance options.
Government dental assistance
Dental care is expensive, but it's vital for overall health. If you receive benefits from CHIP, Medicaid, or Medicare, you can get help with routine dental care for your children (and in some states, for yourself). You can also check out our post on affordable dentures.
CHIP
While specific benefits vary by state, CHIP provides dental benefits to child participants up to 19 years old for free or at a steep discount.
Under CHIP, children can get services like:
Annual check-ups
X-rays
Flouride treatments
Sealants
Fillings
For a complete list of services, check your state's CHIP website or call 1-877-KIDS-NOW.
Medicaid
The government requires states to provide dental benefits for children who are covered by Medicaid through the Early and Periodic Screening, Diagnostic and Treatment (EPSDT) benefit.
While children up to age 21 are covered, states can decide if they want to extend that coverage to adults. Most states offer some sort of emergency dental care for adults.
Refer to this guide for benefit details.
Medicare
Medicare (Part A and B) doesn't provide free or low-cost dental care as a benefit. However, there are provisions for emergency dental procedures under Medicare Part A if you are hospitalized.
If you have Medicare Part C, also known as an Medicare Advantage Plan, you may have access to dental care depending on the plan you chose during enrollment. Since Medicare Part C plans are offered by private companies, you'll need to contact the plan administrator for details.
Don't qualify for these programs? There are other options for you to get free or low-cost dental care:
Search "free dental clinics" near me
Ask your local United Way or health department
Try a dental school or dental hygiene school, where students perform the work under licensed supervision
Ask your dentist about payment plans or sliding fees
Look into businesses like Aspen Dental that provide a free initial exam
Research companies that offer affordable dentures
Child care assistance programs
Public assistance day care programs
Each state's Health and Human Services can help you find grants and money for low-cost or free daycare, based on your need, income and program availability in your area. Learn about your options at the Office of Childcare Website.
Head Start daycare
Head Start and Early Head Start is an established federal program that has proven successful in providing educational readiness for low-income children under age 5 from low-income families. The program's goals are to help all children get ready for school, as well as provide affordable child care to their parents.
Find Head Start programs near you.
State child care assistance subsidies for single moms
Each state has child care assistance programs that can help you find quality day care centers, and pay for them. Find programs in your state and town with the Office of Child Care's website.
Also, read our guide on free and affordable child care assistance programs you — as well as free preschool and free after-school care.
There are many more government programs that can help with free medical care, including:
Government assistance for family caregivers
If you are a caregiver for your spouse, special needs child, or disabled parent, the government provides financial or budgeting support through several programs:
Medicaid Self-Directed Care Program
This Medicaid program gives participants the power to choose who provides their services and how and where those services are performed.
Having employment authority means those who need services can choose who they want to hire and how to direct Medicaid funds to compensate caregivers.
Have questions? Contact your state Medicaid office.
Veteran-Directed Home and Community Based Services Program
If you are a veteran, this program helps you set up a budget for hiring a family member to provide personal care at home or in your community. Help with fixing meals, dressing, bathing or even companionship can improve your quality of life.
Talk to a U.S. Department of Veterans Affairs (VA) social worker to determine what kind of help you can expect to receive.
For more information, visit VA.gov or reach out to your VA social worker.
Aid and Attendance Program
Another benefit for veterans with a VA pension who need care, this program helps pay for a caregiver of choice. It's for veterans living at home or in a care facility that need help with daily life, such as getting dressed or eating a meal.
Contact your VA pension management center for more help.
More resources for single moms:
Government assistance/welfare programs helped this professional single mom get on her feet
I often struggle with this platform, where I speak primarily to women like me: Educated, professional single moms.
The number of unmarried mothers is increasingly affluent and educated, as women gain power in business and earning. But the reality remains that about half of kids raised primarily by a single mom live in poverty (a figure plummets for kids raised by single dads).
I don't pretend that what I write about here speaks to every single one of the 10 million U.S. single moms, or financial challenges that I face as an educated white woman are the same as someone who grew up with the challenges of generational poverty.
However, I often hear from women facing single motherhood and find themselves in financial straits — very real, scary financial straits — despite having had every perceived advantage, a fact that only adds to the shame and fear around their situation.
A couple years ago I had this Facebook instant message conversation with Jennifer L.W. Fink, a single mom to four boys in Wisconsin. She separated five years ago and has been divorced for two.
When she separated, Fink worked part-time as a freelance writer and homeschooled her children. She turned to public assistance.
Today Fink makes a living as a full-time freelance writer. She blogs at Building Boys.
EJ: In launching this blog I started researching the economics of single moms, and it actually depressed me for a few days. I don't need to tell you that the numbers are dire. When I realized I would become a single mom, I just kind of put my blinders on to the roadblocks in my way and plunged ahead. So far so good. That is what I aim to preach on Wealthy Single Mommy.
But I also try to appreciate that I am a white, educated middle-class woman who had a career before I had kids and got divorced. No ignoring that.
JLWF: That's a big point. I'm white and educated and relatively middle class. But I married at 20 and didn't exactly have a career before that. But I still have a leg up that a lot of other single moms don't have in that I have a college degree and had some professional experience.
But here's the thing: raising kids takes at least as much time as it takes money. I don't think we, as parents, do ourselves any favors by glossing over that fact. Ideally, you have two parents working toward that goal.
How to pay off debt (even on a low income)
There's no shame in applying for government assistance
EJ: I agree 100 percent. But that isn't our story now. So what do you suggest?
JLWF: I definitely suggest applying for and accepting as much help as you need. There is nothing wrong or shameful about that.
EJ: We're talking public assistance?
JLWF: Yes. Most of the time, single motherhood is sudden. Even in families with two, educated, professional spouses, one spouse (often the woman) is working less outside the home to facilitate family life. And while many moms— most moms—can and will ramp up their income and earning potential, they can't always pull that off right away. I would definitely urge these women to look into what's available in terms of health benefits, food stamps or other benefits. You have nothing to lose.
EJ: Did you accept public aid?
JLWF: Yes, I did, and I'm OK talking about it.
I have a nursing degree, but I transitioned into a writing career while I was having and homeschooling my kids. By the time of my divorce, I hadn't actively practiced nursing in 6 years. I made something like $21,000 writing the year before I divorced — not bad for a part-time job, but it's not nearly enough to support a family of five.
When I separated I ramped up my writing work, but to fill in that gap I applied for every kind of assistance I could get. Health insurance was a particular worry since my ex had carried me on his policy. I qualified for food assistance for six months, health benefits for a year, and help with heating costs that first winter.
EJ: How did you feel about applying for aid? What went through your mind?
JLWF: I'm from a middle class home. I'm not supposed to be one of "those moms." I felt angry at a world and a system and circumstances that put my children and me in such a position that makes it easy for one spouse to walk away, while another struggles to figure out how to feed and clothe her kids. But at that time, it truly was survival for me. It was the only way to make the numbers work.
EJ: What would your family's life have looked like had you not gotten that assistance?
JLWF: I'm lucky and blessed to have good friends and family. No one would have let us starve, or land on the streets, but none of my family or friends could have afforded to subsidize us for long. We would definitely have considered selling the house. But it would have been tough to find something more reasonable, and apartment living isn't exactly a great option for four active boys.
Emotions associated with accepting public benefits
EJ: Not at all! Do you worry that professional women — or at least middle-class women — struggle unduly because they're too embarrassed to apply for public benefits?
JLWF: Yes. It's very hard to whip out your state assistance food card at the grocery store when you're used to using a credit or debit card.