According to the Council On International Educational Exchange, a typical school day in the U.S. starts around 7:30 a.m. and ends at 3:00 p.m. A typical workday doesn't end until 5 or 6 p.m.
After-school programs give working parents the peace of mind that their children are safe and engaged while they're still at work.
However, the nonprofit Afterschool Alliance reports that more than 25 million children lack access to crucial after-school programs — and they disproportionately come from low-income or minority families.
Fortunately, there are free and low-cost after-school programs available across the country. Several of these programs offer financial help for qualifying families.
If you're in need of free or low-cost after-school care, check out these options for working parents and families:
1. Local school districts offer after-school programs
Often the best place to start for free or low-cost after-school care is your own school district. Most public school districts have an established after-school program that also includes before-school care for elementary, middle school, and high school students. 
For example, New York City boasts more than 900 after-school programs for K-12 students. Through the city's after-school system, COMPASS NYC, eligible students benefit from free programs in a variety of locations, from schools and community centers to churches and public housing facilities.
Talk to your child's principal, teacher, or guidance counselor to learn what after-school care options are available near you.
2. Local governments
Your state, city, county, municipality, or township might also offer free or affordable age-based after-school programs for children of all ages.
In Orlando, Fla., for example, elementary and middle school students can enroll in an after-school program, get homework help, and participate in activities such as music or dance classes. The Orlando program costs $40 per month, per child, for city residents and $120 per month for non-city residents. Qualifying students can also attend for free.
The Pennsylvania-based Cranberry Township Kids Club offers two hours of care before or after school for K-6 students. It costs $50 to register, then $15 daily for before- or after-school care (if you want both, it is $30 per day, per child). Non-residents pay $17.25 per day or $34.50 for both programs. Payment plans are available and there are discounts for multiple days of care.
Trackers Earth in Portland, Or. offers after-school programs for K-5 students that includes transportation from local elementary schools. Students learn skills like archery, rock climbing, and martial arts and play games and make crafts. Tuition starts at $36 per day for K-1 and $32 per day for grades 2-5.
Boston-based TeenLife provides connections to hundreds of after-school programs for teenagers. Your child can choose from a variety of options from learning a language to playing an instrument. Pricing ranges from free up to $999.
When school is out, many of these programs also offer summer camp or day camp options. Reach out to your local parks and recreation department, city office, or county seat to find resources in your community, or search for their after-school programs here: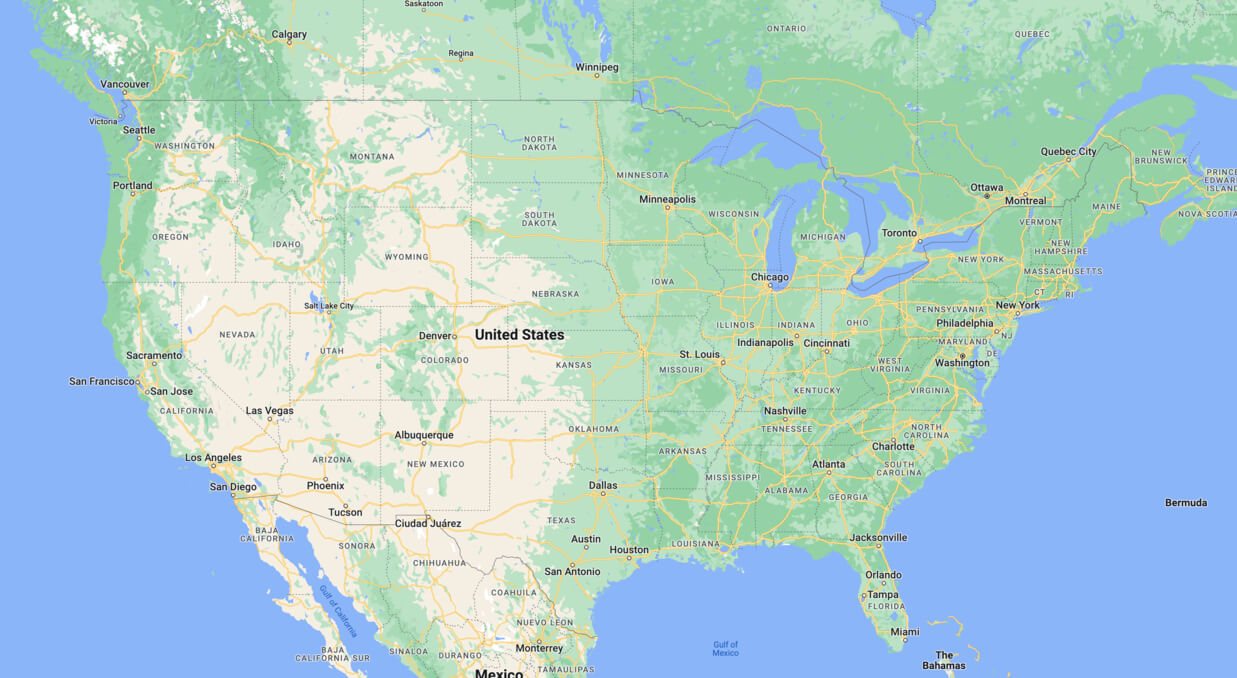 3. Local nonprofit organizations
Depending on where you live, you might be able to find a nonprofit that offers free or low-cost before- and after-school care.
Kids After Hours, for example, has 26 locations that offer care throughout Montgomery County and Carroll County, Md., for children in kindergarten through 5th grade. Care is available from 7:00 am to 6:30 p.m. during weekdays when school is in session. KAH also hosts summer camps. Tuition cost is based on location and how many days your children require care. KAH offers a tuition calculator for budgeting.
How to find nonprofit after school programs near you
If you're looking for a program like this in your area, try:
Your child's school (since some nonprofits partner with school districts)
Your local library or community resource center
Afterschool Alliance resource map
Local religious or community organizations
Fraternal and civic organizations
You can also search Google for "nonprofit after-school programs near me" to get a quick list of local resources.
4. 4-H
About 4-H
Founded in Clark County, Ohio, in 1902, 4-H is a nonprofit organization available in every state — in rural, urban, and suburban areas. The organization offers in-school and after-school programs for students ages 5-18 at minimal cost to parents. There are no national registration fees, and some program materials are as low as $5. Individual clubs may choose to charge membership fees.
You can choose a 4-H project that fits your family's budget and suits your child's interests. For example, you can choose projects for art, science, or healthy living. Children can learn at 4-H clubs or at partner schools when the school day is over.
Find a 4-H in your county
Each 4-H program has its own transportation policy and registration process. Find your local 4-H to get connected.
5. Boys & Girls Clubs of America
About Boys & Girls Club
With over 4,700 clubs nationwide, Boys & Girls Clubs are a valuable community resource for after-school care and summer programs. Most locations serve kids and teens between the ages of 6 and 18.
Boys & Girls Clubs of America offers a safe place for kids to explore their interests after school. Membership fees vary by club, but usually include a one-time registration fee and a weekly cost for your child's participation. Some clubs offer scholarship programs for a free membership if your child is eligible for free or reduced-price lunches at school.
Some clubs, like the one in Sarasota County, Fla., provide bus transportation between school and local Boys & Girls Club locations. That specific program has fees that start at $50/month.
Boys & Girls Clubs offer the following activities and programs:
Education
Arts
Sports and recreation
Health and wellness,
Career readiness
Character and leadership
Find a Boys & Girls Club
Find a Boys & Girls club near you to inquire about after-school and summer programming, costs, and transportation.
6. Daycare centers
For a fee, many daycare centers provide before and after-school care for elementary school-aged children, as well as transportation to and from school and nutritious meals.
Find daycare near you
To find local centers, you can do a Google search for: "daycare centers near me." States often provide subsidized child care assistance to families who meet certain income requirements. Search "child care assistance" followed by your state to learn how to apply.
Use Wealthy Single Mommy to find free daycare
Need more help? Try Care.com. When you create a free account, you can search Care.com's database of reputable daycares and find screened caregivers if you prefer to have in-home after-school care.
A free membership allows you to:
Search for daycares in your zip code
View caregiver profiles, certifications, and training
Post and receive applications for an after-school care job
Use Care.com tools like hourly rate calculators
A paid, premium membership allows you to communicate directly with caregivers, schedule interviews, and request enhanced background checks for an additional fee. Plans start at $38.95 for month-to-month access, $24.95 per month for quarterly access, or $12.95 per month for an annual plan.
Check out our Care.com review and find reputable daycares and in-home child care at Care.com >>
7. Junior Achievement
About Junior Achievement
Junior Achievement (JA) is a nonprofit providing multiple programs taught by trained volunteers in classrooms, virtually, and in after-school locations. The in-school programs are available to K-12 students at no cost. Program sessions vary, ranging from one-day events to multiple one-hour sessions.
JA offers after-school programs that teach children financial literacy, how to start a business, and prepare for a career in their chosen field. Sessions are age-appropriate to meet the needs of elementary, middle, and high school students.
Find a Junior Achievement office
There are over 100 JA locations across the country, some of which offer scholarships for Junior Achievement students. Find your local JA office to learn more.
8. Online after-school programs
If your children are home with you or a caregiver during after-school time, you can sign them up for an online after-school program like Outschool, which has classes that start around $5 per session.
Outschool offers more than 140,000 interactive classes for children ages 3-18. Your child can engage in a variety of activities from learning how to draw to connecting with fellow gamers.
Vetted, experienced educators on Outschool teach small, online group sessions. Classes are available at various start times and days throughout the week. Set up a free account with Outschool.
9. YMCA before and after care
Recognized by the National Association of Elementary School Principals (NAESP) as an after-school program partner, the YMCA has long been a place for quality before- and after-school care. The organization takes 500,000 children at roughly 10,000 sites each year.
After-school programs are available on site at YMCA locations and at outside organizations. YMCA membership costs and services vary by location, but typically include a one-time registration fee and monthly fee.
Some locations provide bus transportation to or from the YMCA to school for before- and after-school programs. If your program is in your child's school, YMCA counselors often escort students from their classrooms to the after-school space.
You must be at least 13 years old to have your own membership, but younger children can get access through a family plan.
Find your local YMCA to get after-school care.
10. YWCA
Another great resource for before or after-school care? Your local YWCA. There are over 200 YWCA locations in 45 states and the District of Columbia that partner with schools for after-school care for elementary, middle school, and high school students, but age requirements vary by location.
For example:
YWCA before and after-school programs require registration and payment. Each location determines its own costs. Contact your local YWCA for specific pricing.
Find your nearest YWCA
The YWCA primarily places its staff in schools to help parents who need transportation after school. But after-school services vary depending on the location. Find your local YWCA to inquire about before and after-school programs.
Other options for after school activities and care
Thinking about your child's interests can help you pursue other options for after school activities and care. For example, dance academies like Dance to Unite in NYC work with local schools to provide a dance program during the week.
Some ideas to help you find the right fit:
School clubs: If your student participates in clubs, the program may have after school options to help them develop their interests
Community clubs: Similar to school clubs, except offered by civic organizations, nonprofits, churches to engage youth in educational and extracurricular activities
Sports: Sports leagues may offer after school clinics to practice skills
Hobbies/Gaming: Look into groups that help your child gain mastery of gaming or a hobby that offer after school care
Tutoring: If your child needs guidance with school subjects, a homework club or tutor could be a good option after school
Learning a skill: Some groups may offer training on how to code speak a language, or another skill that interests your child
Mentoring: Older children who like helping younger kids can look for programs where they can mentor youth after school
When can kids stay home alone?
After school programs are a great way to support children's development while you are working, and there are many affordable or free options available. However, depending on your child's age, you may also be wondering if staying home alone is an option.
Legal age to stay home alone by state
Few states have laws that define the minimum legal age for a child to be at home alone such as Illinois (14 years old), Maryland (8 years old), and Oregon (10 years old).1
A source for legal resources and information advises:2
Don't leave children 7 and under home alone for any reason
Children 8-10 should not be left alone for more than 1.5 hours and only during daylight or early evening
Children 11-12 may be left alone for up to three hours but not late at night
Children 13-15 may be left alone but not overnight
Children 16-17 can be left alone, even overnight but not for more than two nights
To get clarity on state child protection laws, and to learn ways to keep your children safe at home, contact your state child welfare agency:
In Washington, D.C. you can contact the Child and Family Service Agency for help.
If your child is a teenager, consider allowing your child to go home alone after school. Of course, many factors come into play to determine if that's a good decision for your family, such as:
State laws about children being left alone at home
Safety of your neighborhood and relationships with neighbors
Maturity of the child being left alone and likelihood of obeying rules for safety
Whether your child is responsible enough to keep track of your house key
Child's comfort level with being left alone
If you are considering sending your child or children home after school with adult supervision, here are some guidelines from the American Academy of Pediatrics:
Emergency plan: Have a plan in place with emergency contacts, supplies, first aid, and what you expect your child to do when an emergency arises
House rules: Establish what you child can and can't do when at home such as studying, gaming, cooking, having friends over, or going outside to play
Entering/leaving the house: Talk with child about how to safely enter the house, including how to disarm or set an alarm
Contact plan/check-ins: Figure out how you want your child to communicate (phone call, text, app, etc.) and share that plan so he or she knows what is expected
It's a good idea to do a test run and quiz your child on what to do in different scenarios. You can start with allowing them to be alone for an hour and build until both of you are comfortable.
Check out more helpful and free resources for low-income families:
"Leaving Your Child Home Alone" US Department of Health and Human Services Child Welfare Information Gateway https://www.childwelfare.gov/pubpdfs/homealone.pdf
"When Can You Leave A Child At Home Alone? FindLaw https://www.findlaw.com/family/parental-rights-and-liability/when-can-you-leave-a-child-home-alone-.html