Overwhelmed by the sheer amount of stuff in your home? Need to get rid of it quickly?
Whether you want to clear out unused junk — or you recently inherited an estate or you plan to relocate — there are a lot of free and cheap junk removal options.
If your items are in decent condition, you can donate or sell your junk to make some money. Otherwise, we recommend calling 1-800-GOT-JUNK, a full-service junk removal company that is accredited with an A rating from the Better Business Bureau.
Keep reading to learn about other junk hauling companies and places where you can donate or sell your items for cash:
1-800-GOT-JUNK?
1-800-GOT-JUNK is a full service junk removal company that offers services across the United States. Simply schedule a time, and representatives from the company will come to your home and do all the heavy lifting for you. Your junk will be donated or recycled where possible.
To determine how much it will cost to remove your junk, staff members will need to be able to access the items and determine how much space they'll take up in their truck.
When they arrive at your home and look at your items, 1-800-GOT-JUNK will provide you with a price. If you're not happy with the price, you do not have to accept service. If you wish to move forward, 1-800-GOT-JUNK will remove your items, load their truck, and sweep up the area. You can pay with cash, Visa, or Mastercard.
Schedule a pickup with 1-800-GOT-JUNK today >>
Buy Nothing groups
The Buy Nothing Project is a global initiative started in 2013 that aims to reduce the impact of junk on the environment. Buy Nothing Facebook groups exist for communities around the world, where neighbors can gift items they no longer want to other people in their communities.
Note that you will not be able to make money off your possessions on Buy Nothing groups. Rather, everything offered is given freely with no money, barter, or strings attached.
To get started, download/join the BuyNothing app or search Facebook for a local Buy Nothing group and share photos of your unwanted items. Then wait to see if anyone in your community is interested in taking them off your hands.
Consignment shops
If your items are in good enough condition to sell, consignment shops can be a solid option. These stores, which can be online or IRL, sell secondhand goods on behalf of the original owner, who receives a percentage of the selling price (or money upfront).
While the process of selling on consignment can vary depending on the shop, generally, you will bring your clothing, accessories, appliances, or furniture to the store, and the shop will decide whether or not they want to take them. For larger items, you may be able to bring in photos.
If accepted, the store takes your items and is responsible for pricing and display. Some consignment stores will offer you a fixed price upfront, while others will give you a percentage of the sale price once your item sells. While commissions vary by store, you can expect about 40-60% of what the shop expects to sell the item for for items in good condition.
Online consignment shops work in a similar way, except you will send in photos/product info to price your items, then mail them to the consignor or person who buys from you. Check the online shop's policy before sending in your items, especially if you might want them back if they are rejected.
In-person consignment shops with locations throughout the United States include:
Plato's Closet
Buffalo Exchange
Once Upon a Child
Popular online consignment shops include:
If you want to sell your items directly, you might want to give Craigslist a try. Craigslist can be a great option for furniture and other large pieces that can't easily be shipped or brought into a shop.
When selling items online, there are some general best practices to keep in mind:
"Make sure to take clear photos of the item from different angles," says Diana Bazic, founder of minimalismbasics.com, a website dedicated to simple living, downsizing, and decluttering. "It will make it much easier to sell things if potential buyers can see what they are buying."
She recommends using a neutral background for your photos, such as a white sheet or wall.
Write a descriptive and honest title and description of the item, making sure to mention any flaws or damage, to help manage potential buyers' expectations.
It's also important to price your items fairly. "Do some research on similar items to see what they are selling for, and price yours accordingly," Bazic says.
Finally, make sure to take common sense precautions when selling to individuals on platforms like Craigslist. While convenient, it is also unregulated and unsupervised so you must vet potential buyers on your own.
"Don't give out personal information, such as your home address, until you are sure the buyer is legitimate, and if possible, try to meet the buyer in a public place to exchange the item for payment," Bazic says.
She also warns sellers to beware of scams, such as buyers who give you a fake check or money order.
Her advice? "If you are unsure about a buyer, trust your instincts and don't go through with the sale."
Also, check out our list of sites like Craigslist to buy and sell.
Selling your unwanted items on eBay is another option to consider. Since you'll need to send the items through the post office, they should be easy to ship. To get the best bang for your buck on eBay, it may help if you have items that buyers can't find locally.
You can choose whether you want to accept bids for your items in an auction-style listing or set your listing to "Buy It Now," which allows buyers to purchase your item directly for a set price.
If you choose the auction option, you will set the price of the first bid, then buyers can place bids on your item during the auction period (options are 1, 3, 5, 7, or 10 days). When the auction ends, the highest bidder gets the item.
In either option, you must ship the item to the buyer in a timely fashion. Sellers are charged fees when listing and selling items on eBay, 12.9% of the sale price or lower for most categories, plus $0.30 per order.
Similar to Craigslist, Facebook Marketplace allows you to sell your items directly to people in your community.
To visit the Marketplace, tap on the shop icon at the bottom of the Facebook app. Here you will see an option to list your items and start selling your things.
Simply upload a photo of your item, enter the product name, description, and price, confirm your location, select a category, and post. You can arrange to meet people locally or ship your items.
Garage sale or yard sale
If you're trying to figure out how to get rid of junk, an old-fashioned garage or yard sale is still a good option.
When planning a yard sale, the key to success is getting the word out ahead of time.
"Put up signs around your neighborhood, and list your sale on online classifieds websites and in local newspapers," Bazic says. You can also create a Facebook event and invite people you know to share.
It's also important to be organized, pricing items ahead of time and setting up your items in an easy-to-navigate layout.
Bazic suggests starting early, as yard sales are typically most successful in the mornings.
Finally, be friendly to customers, have a lot of change on hand, and don't be afraid of haggling. "Most people expect to haggle at yard sales, so don't be afraid to negotiate on prices," Bazic says. "If you still have items left at the end of the day, consider reducing prices to get rid of them."
You can donate items that don't sell or try another selling method.
Nextdoor is a social media platform that connects individuals, businesses, and organizations at the neighborhood level throughout the country. Through the platform, neighbors can exchange information, give and get help, and sell or give away unwanted items.
To sell an item on Nextdoor, upload at least one photo of your item, include a description, set a price (or choose to give it away for free), and select a category. You can also choose if you want the ad to be visible only to your nearby neighborhoods or if you want to post it to your broader local area so neighbors a bit further away can see it. If your item doesn't sell, you can alter the price.
Pawn shops
A pawn shop can be a quick way to sell your used items for cash. There are very few things you can't sell at a pawn shop, but when you bring your goods to the shop, the pawnbroker will decide what they want to buy.
Pawn shops nearly always buy the following items:
You can expect to receive 25-60% of the retail value of your item from the pawnbroker.
A word of caution: while the quick payout from a pawn shop may be tempting, when it comes to jewelry, you will likely earn more money selling to a reputable online gold buyer, such as CashforGoldUSA, which purchases all kinds of gold and silver jewelry, including broken jewelry, diamond rings, necklaces, gold chains, bracelets, estate jewelry, and earrings. They also accept raw gold, gold bullion, gold scrap, and dental gold.
Read our CashforGoldUSA review.
Thrift stores
While the term consignment shop and thrift store are often used interchangeably, they are actually very different.
Consignment shops are for-profit businesses, while thrift shops are typically nonprofits run by charities. Rather than buying items from sellers to resell to customers, thrift shops depend on donations, which are then sold to shoppers. The money earned from sold items funds the operations and supports the mission of the charity.
Thrift shops are an excellent option if you've tried to sell your items at a consignment shop and they were rejected. Generally, consignment shops will purchase higher-quality or designer items, while thrift shops will accept items that are less valuable (though they should still be in good condition).
Free junk removal: 9 options
If you're having trouble selling unwanted items online or they are too big to bring into a shop, some services will pick them up for free.
AMVETS (American Veterans) is a nonprofit organization supporting veterans who have served in all branches of the U.S. military. The organization runs a chain of thrift stores that sell quality used clothing, household goods, and toys in communities throughout the country. Proceeds support programs that directly help US veterans.
AMVETS also offers a convenient service when you're looking to get rid of your used items: free pickup. Simply scroll the AMVETS Thrift Stores directory to find a location near you and schedule a pickup date and time. Each location will list items it needs, but you are welcome to get in touch to see if the organization will accept other donations not on the list.
If you have electronics you're looking to get rid of (even if they are broken), consider selling to CashforElectronicsUSA.com.
The company accepts:
Computers
Laptops
LCD monitors
Scanners
It also accepts any non-hazardous materials, such as parts of cell phones, mother boards, and hard drives. Accepted metals include:
Payouts vary depending on the manufacturer and condition of the items. You can contact CashforElectronicsUSA to speak with a representative and send photos of your items for a quote.
CashforElectronicsUSA offers free waste collection services in New England and the Tri-State area. Those who live in other parts of the country have the option to ship their unwanted electronics.
How to recycle scrap electronics for cash in 2023
Curb alert on Craigslist
If you're looking for a free junk removal option, consider a Craigslist "curb alert" post. This will alert others in the community that you are leaving your used items outside on the curb, free for them to pick up.
Create a post under the "for sale/wanted," "free stuff" category and write "Curb Alert" in the title, along with a description and photos of the items. Also include a general description of the location they will be placed at the curb, such as the cross streets near your home (don't give out your home address for obvious reasons). Once the items have been taken, remove the ad from Craigslist so no one comes by it unnecessarily.
Furniture banks are nonprofit organizations that provide gently used household furnishings to families in need at little or no cost. The Furniture Bank Network can connect you with a local furniture bank near you.
Many organizations provide pick up and delivery service within a set radius and for a fee. If your donation is not accepted, furniture banks can work with you to help recycle your unwanted items to keep waste out of landfills.
Goodwill donation center and bins "near me"
Perhaps the most well-known chain of thrift stores, Goodwill is always a solid option when you need to downsize or make room for new items in your home.
Most Goodwills make house calls for furniture or other large items that are difficult to transport. Contact your local Goodwill to find out if they offer pick-up services in your community.
Goodwill and other organizations like the Salvation Army and Planet Aid also place donation bins outside of stores and other points of interest where you can drop off donated items.
Habitat for Humanity ReStores accept both small and large donations of new or gently used furniture, appliances, housewares, building materials, and household goods. The home improvement stores then resell these items, and the money raised helps families in need build affordable homes.
Many Habitat ReStores offer free pickup for large items. Contact your local ReStore to see if they offer this service, and arrange a time to get rid of your junk.
If you're having a tough time contacting local organizations to pick up your unwanted items, try PickUpMyDonation.com. This site acts as a middle man, serving as a connection point between donors and pickup providers.
Simply head to PickUpMyDonation.com, enter your zip code, and answer a few questions about your donations. If the service is able to connect you with a nonprofit that can pick up your items, you will be contacted to arrange a date and time. If none are available, you will be connected to a paid junk removal service.
PickUpPlease.org allows you to schedule a pickup of charitable contributions of clothing, shoes, books, household goods, jewelry, toys, electronics, and small appliances. In many locations throughout the U.S., pickups can be scheduled within 24 hours.
The Vietnam Veterans of America then sells donated items, and the proceeds fund its local, state, and national programs.
Donated goods to the Salvation Army are sold at their chain of thrift stores. Proceeds fund the organization's Adult Rehabilitation Centers for those struggling with drug and alcohol disorders.
Many Salvation Army Thrift Stores offer free pickup. Contact your local store to arrange a pickup or head to the Salvation Army website to schedule a time online.
Where to find a "scrap yard near me" to sell scrap metal in 2023
Cheap junk removal: 4 options
If your unwanted items aren't fit to be donated or you can't connect with a local charity, you'll probably need to consider junk removal.
Below are four options for free junk removal or cheap junk removal services:
Another company that specializes in removing junk is College Hunks Hauling Junk. These young men will come straight to your door and remove old furniture, appliances, electronics, yard waste, and most other junk you have accumulated over the years.
The company is committed to removing non-hazardous junk in an eco-friendly way, reporting that 70% of all items removed are donated or recycled.
College Hunks Hauling Junk operates a pricing-per-volume model by how much room your junk takes up in their truck. You will be given a price after team members assess your junk, and you can choose whether or not to move forward with the removal.
Junk King claims they will beat any written estimate from a competitor. Their website also states they recycle up to 60% of every job to keep waste out of landfills.
In addition to on-site pricing (when reps come to your home and assess how much removing your stuff will cost), you can get an online price estimate based on the number of items or volume of your junk.
You can also text a photo of your junk to 737-888-5865 to receive an estimate by text, or call 1-888-888-JUNK to talk to a customer service rep.
If you're renovating, landscaping, or doing other projects around your home and have accumulated a large amount of waste, consider Waste Management Bagster. This service comes to your home to collect your junk so you don't have to worry about transporting it to a recycling center or dumpster.
Simply buy a Bagster bag at your local home improvement store, fill it with your junk (each bag can hold up to 3,300 pounds of debris or waste), and schedule a time for pickup. To find local retailers, check out the Waste Management Bagster's directory.
Search for "junk haulers near me" or "junk removal near me"
The quickest way to find junk removal services in your area is to Google "junk haulers near me" or "junk removal near me." Check out this map to find out how to get rid of junk in your area: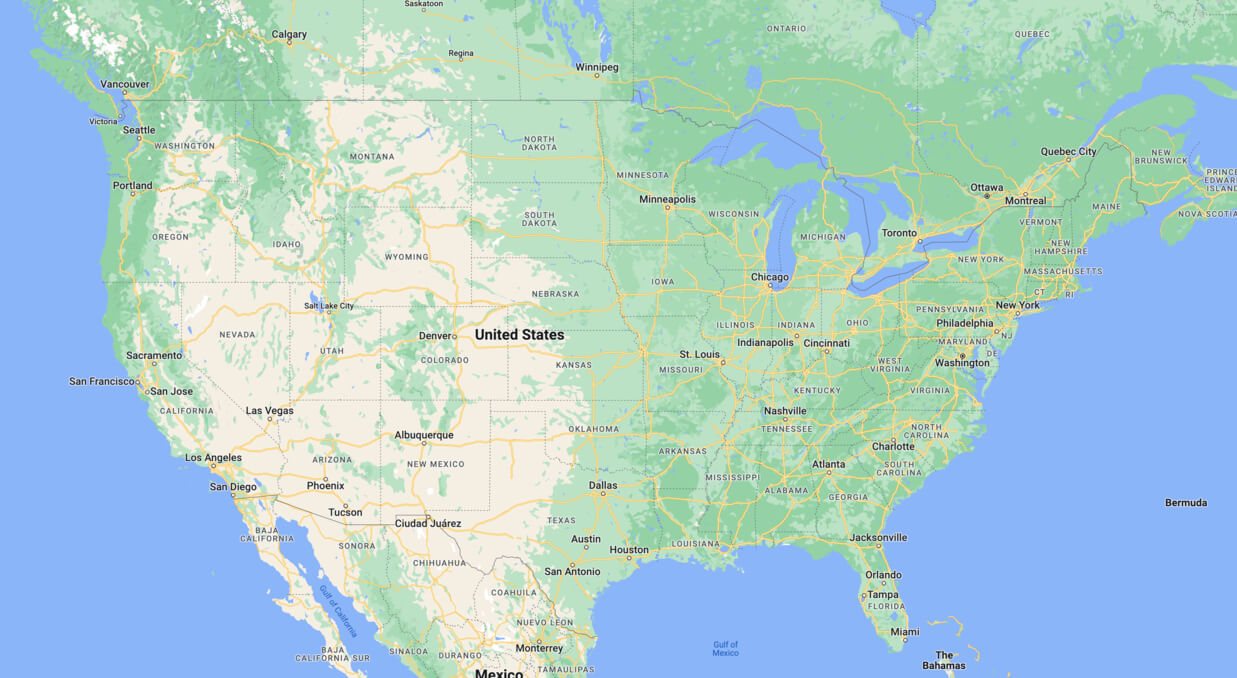 Bottom line: How do I get rid of unwanted junk?
If you have a lot of junk in your home, getting rid of it can do wonders for your home and life. If you need to get rid of a lot of junk quickly, we recommend calling 1-800-GOT-JUNK to haul and remove it.
Bazic suggests dividing items into five categories:
Keep – if you still regularly use it
Sell – if the item is barely used and has value
Donate – if the item is still in good condition but not worth a lot of money
Recycle – if the item is made of recyclable materials but can no longer be used by you or someone else (because it's broken, outdated, etc.)
Trash – if the broken/unusable item can't be recycled
Bazic says having a junk-free home is essential for both daily function and your family's health. Getting rid of junk can:
Make cleaning and maintaining your home easier
Help you save money by getting rid of things you no longer need or use
Make it easier to find things you are looking for
Create a happier and healthier environment for you and your family
Prevent pest infestations
Reduce allergy triggers like dust, mildew, and mold
Help you feel calmer and reduce the anxiety that builds up when there are tasks that need to be done
How do I get rid of unwanted junk?
If you have a lot of junk in your home, getting rid of it can do wonders for your home and life. If you need to get rid of a lot of junk quickly, we recommend calling 1-800-GOT-JUNK to haul and remove it.