If you have gold or silver coins you want to sell, they can be worth quick cash.
If your coins are rare or potentially valuable, you can sell them to an:
Auction house
Coin dealer
Pawn shop
If your coin is only worth its scrap metal value, we recommend selling to a top online metals buyer like CashforGoldUSA — our No. 1 choice with an A+ BBB rating, payments within 24 hours, and 100% customer satisfaction guarantee.
Get an instant quote on your gold or silver coins from CashforGoldUSA >>
Here's what else you should know about selling coins:
Where to sell coins
If you are not yourself a coin collector and don't have a clear understanding of what your coins might be worth, working with a coin dealer or auction house can be a great way of learning about your coins so that you are sure you are getting a fair price when you sell. Of course, these options involve their own fees, which will eat into your profits.
Pawn shops, individual collectors, and metal buyers can all be excellent options, depending on exactly what you are selling.
Douglas Winter, founder of Douglas Winter Numismatics, has written more than a dozen books on numismatics — the study/collection of currency.
He says most people who inherit coins inherit a random assortment — what he calls an accumulation — rather than a collection with documentation.
"I would say 98% of the time that I'm contacted by somebody with coins, it's kind of just a random accumulation of stuff, and there's not going to be much of value," he says.
However, if you inherit a collection from dealers with meticulous records, that's a good sign you likely have something of some value.
If you do have a high-quality, documented collection, Winter recommends seeking out a qualified specialized dealer, preferably one who is a member of the Professional Numismatists Guild (PNG). PNG offers a search tool to find qualified coin dealers on its website.

Winter says local coin dealers — places like pawn shops and local cash for gold buyers — are likely to offer a fraction of what you could get from a large national dealer, auction company, or a reputable PNG dealer.
Who buys old coins?
If you've got coins to sell, the good news is that you will have no shortage of potential buyers, including:
Individual collectors: If you've got an exceedingly rare or valuable coin, selling that coin directly to an individual collector is likely to get you the most money for your coin or collection. Of course, finding the perfect collector can take months or even years, and requires you to do a lot of work on your own to make the sale happen.
Coin dealers/coin shops: Selling your coin to a coin shop or dealer is likely to get you your money much quicker than if you were to try to sell directly to a collector yourself. But it is important to note that the dealer will likely not pay as much as the collector would. After all, they need to make money when they make the final sale. In general, it is not uncommon for a coin shop to purchase a coin at 60%-80% of the price that they themselves will sell it.
Auction houses: An auction house can be a great way of selling valuable coins or collections, because it allows multiple bidders to drive up the final price. Auction houses also tend to have relationships with collectors, which can make it easier to sell the piece. Of course, the auction house will take a cut of the final sale price for their work, and most will have strict limits for the coins they accept. This is likely only a route for exceedingly valuable coins.
Online marketplaces: An online marketplace like ebay, Etsy, or countless other sites can put you in touch with thousands of potential buyers online. However, as the majority of these sites tend to charge a fee to list each individual item (on top of the percentage of each sale they take) this can be an expensive way of selling your coins — as well as very time-consuming.
Where can I sell all my coins at once?
Metal buyers: If your coins consist of precious metals like gold or silver and are not otherwise valuable as collectibles, then selling them to a metal buyer like CashforGoldUSA is likely to be your quickest path to getting the most money in your pocket.
Coin collector or broker: Because they're literally in the business of buying and selling coins, you can often sell all of your coins at the same time to a reputable coin collector or broker, though some may be pickier than others about which kinds of coins they accept.
Coin machines: If you have pocket change you'd like to turn into cash, you can typically find Coinstar and other similar coin machines in grocery and big box stores. These machines accept loose change, which you can convert to cash (usually for a fee), a gift card (like Amazon, Applebees, Doordash, AMC, Gap, etc.), or a donation to a charity of your choice.
Coin machines and more: 9 ways to cash in coins in 2023
Where to sell coins online
There are a number of online outlets where you can sell your coins:
CashforGoldUSA is our No. 1 recommendation for all but the rarest of coins.
ebay
Etsy
Why we like CashforGoldUSA:
Founded in 2005, this company that buys gold, diamonds and silver in any form
A+ Better Business Bureau rating
Pays within 24 hours
100% customer satisfaction guarantee
Free shipments insured up to $100,000
10% bonus if you send in your item within 7 days
Want to learn more about selling through CashforGoldUSA? Read my CashforGoldUSA review.
Where to sell coins near me
If you are searching for local places to sell your coins, then your most common options are likely to be pawn shops or local coin dealers. Depending on where you live, you might have many buyers to choose from, or your options may be limited.
The good news is that the internet has made it much easier to find potential buyers for your coins even if your local options are limited.
Typically, you should be able to find these coin buyers in your community. A Google search for "coin buyers near me" is a good place to start. Word-of-mouth is the best way to learn about quality buyers in your area.
Individual collectors
Coin dealers/coin shops
Jewelry stores (sometimes)
Auction houses
Local cash-for-gold shops or metal dealers
When should I sell my coins?
"The obvious answer is you want to sell when prices are strong, and not when they are weak," Winter says.
Hower, if you need money, there is always a market for coins — and cash in hand is better than not.
As of , the spot gold value in the United States was trading at $ per ounce, or $ per gram. 
As of , the silver resale value in the United States was at $ per ounce, or $ per gram.
How to sell coins you don't want
If you inherited coins or a coin collection you don't want, you have a few options to make some money. Here's how to sell inherited gold and silver coins:
I inherited gold coins. How do I sell?
If your gold coins have value as collectibles, then you'll need to decide how you want to sell your coins to get as much money for them as possible.
If your gold coins do not have value as collectibles, though, selling them becomes much easier. Gold buyers use two factors to determine the price of items they buy: The purity of the metal, and the weight of the object. The closer you get to 24 karats, and the heavier your coin, the more it will be worth.
I inherited a collection of silver coins. How do I sell?
Selling silver coins is a lot like selling gold coins. First determine whether or not the coin has any value as a collectible. Learn more in this post on valuing and selling silver coins, as well as top silver buyers.
How to value coins before you sell
To find out how much your coins are worth, start by researching online. Visit sites like ebay and Reddit to see what similar coins are selling for.
If you determine your coins are not worth anything more than their scrap metal value, you can send them to CashforGoldUSA to get the melt value before selling. A local metals buyer, pawn shop or jeweler can also weigh and grade the quality of the metal in your coins.
If you believe your coins are rare or otherwise valuable as a collector's item, you can search for a "coin dealer near me" who can give you an appraisal on your coins.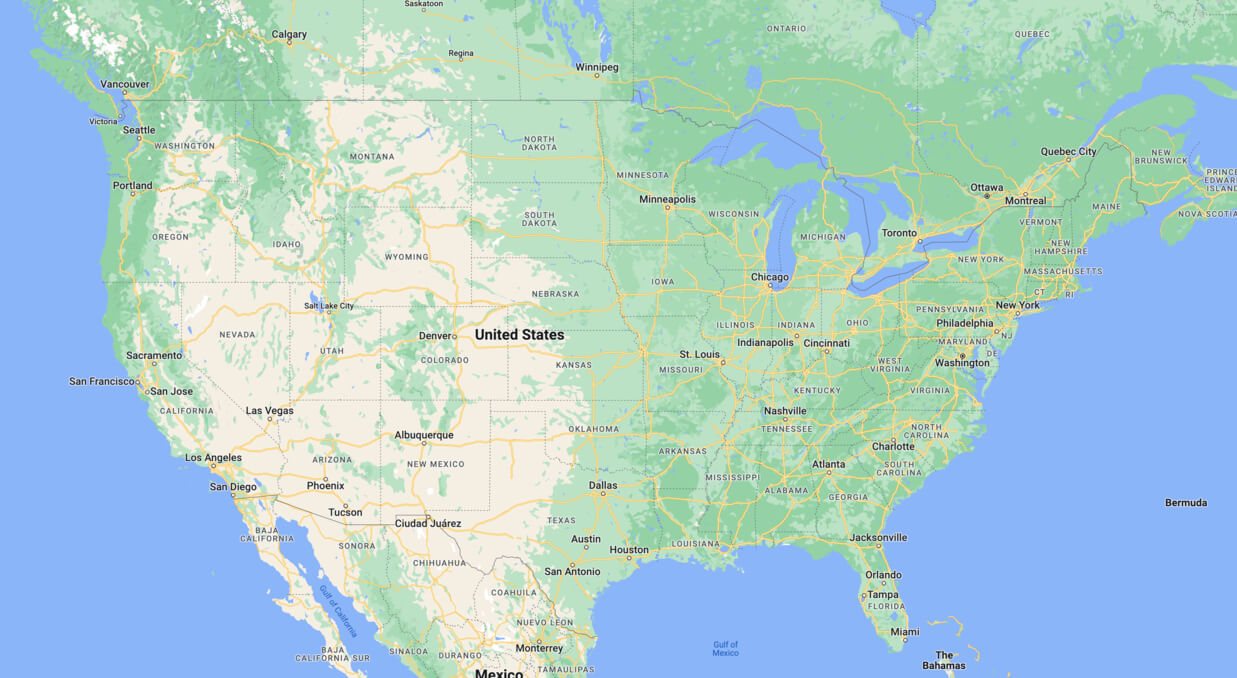 You can also consult The Red Book, A Guide Book of United States Coins 2022 75th Edition.
Winter also recommends the Professional Coin Grading Service as an online source to find out information about your coins.
Which coins are worth money?
Coins can be valued in a number of different ways. For example, you might value a coin based on its:
Rarity: The rarer a particular coin, mintmark, or series, the more valuable the coin will likely be. Coins that were misstamped, misprinted, or which otherwise contain errors can likewise be worth significant amounts of money.
Grade: The condition of a coin can be graded on a scale from Poor to Mint State (with a number of steps along the way). The better the coin's condition, the higher the grade will be, and the more valuable it is likely to be.
Metal composition: Many coins, especially older coins, consist of precious metals like gold, silver, platinum, and various other alloys. In addition to any value these coins have as collectibles, they also have an inherent value depending on the purity of the metal that they contain.
Face value: So long as the currency is still in use, every coin will be worth at least its face value, even if it has no worth as a collectible.

What coins are most valuable?
The more rare the coin and the greater its historical significance, the more valuable it's likely to be. According to the American Numismatic Association, these are six of the most valuable coins:
1794 Flowing Hair Dollar: $10 Million
1933 St. Gaudens Gold Double Eagle: $7.6 Million
1787 EB on Breast Brasher Doubloon: $7.4 Million
723 Umayyad Caliphate Gold Dinar: $6 Million
1913 Liberty Head Nickel: $4.5 Million
1804 Bust Dollar: $4.1 Million
How do I find out what my coins are worth?
A visit to a local coin dealer, reading about coins through books and quality internet posts, as well as info like on this video can help you get started learning about buying, selling and collecting coins — including selling coins:
Bottom line: How can I sell coins for the most money?
If you want to sell coins for the most money, you should first find a reputable local coin dealer or auction house to evaluate your coins and determine if they hold any value as a collector's item. If you know the type of the coin you have, you can also do internet research and look at recent sales of similar coins to determine a fair sales price.
If your coins are not worth money as a collector's item, you're likely to get the most money for your coins by selling them to a top online gold and silver buyer like CashforGoldUSA, which accepts gold, silver, and diamonds in any form, including gold scrap, gold jewelry (chains, necklaces, earrings, bracelets, etc.), silver jewelry, gold bullion, and dental gold.
Find out how much your coins are worth today with CashforGoldUSA >>
Is there tax on inherited coins?
The federal government does tax any inheritance, including coins. However, three points to keep in mind:
Coins are taxed only when they are sold
Coins are taxed as an estate tax, paid for by the decedent
Some states also levy their own inheritance tax
Who buys old coins?
If you've got coins to sell, the good news is that you will have no shortage of potential buyers, including: individual collectors, coin dealers, coin shops, auction houses, and online marketplaces.
Where can I sell all my coins at once?
You can sell a coin collection at once to: metal buyers, coin collectors, and coin machines.
How do I find out what my coins are worth?
A visit to a local coin dealer, reading about coins through books and quality internet posts, and YouTube videos could help determine if you have coins of value.