Coin dealers are professionals who buy and sell coins, whether they're rare and expensive or just worth their scrap metal value.
Also called professional numismatists — numismatics is the study or collection of currency — coin dealers can evaluate whatever coins you have and determine their value in the current market.
If you're searching for "coin dealers near me," you're likely to find:
We also put together a guide on how to find reputable coin dealers in your area.
Local and rare coin dealers
When you Google "coin dealer near me," you'll likely get a list of local:
Coin dealers
Cash for gold stores
Antiques dealers
Mike Fuljenz is a numismatist and president of Universal Coin & Bullion, a precious metals trading company in Beaumont, Texas.
He says larger, award-winning dealers typically buy bullion coins — precious metal coins kept for investment purposes — at 2-5% back of what they plan to sell them for.
Smaller dealers might pay far less, as little as 30-50% of what larger, reputable dealers pay.
Fuljenz says larger award-winning specialists typically pay 10-20% less than what they routinely sell rare coins for depending on if they need a specific coin or already have some in stock. He says smaller dealers might pay 20-70% less.
As of , the spot gold value in the United States was trading at $ per ounce, or $ per gram. 
As of , the silver resale value in the United States was at $ per ounce, or $ per gram.
Read Google reviews and look up Better Business Bureau ratings of different businesses to find a trustworthy local coin dealer. You can also get several quotes on your coins from different businesses.
If you are selling rare and potentially valuable coins, you should do a little more homework.
Fuljenz recommends working with a dealer who has been recognized or won awards in the coin industry and who has made contributions to industry organizations and publications.
Membership in one of the leading coin organizations, like the Professional Numismatists Guild (PNG) or the American Numismatic Association (ANA), demonstrates legitimacy. Both sites have an online directory to search for coin dealers "near me."
"If you ask about their qualifications and they can't even name the leading trade organizations — much less hold memberships in any of them — then maybe you should keep looking," says Fuljenz, who has won more than 50 national and regional awards in numismatics and has appeared on Fox Business Network and CNBC.
Search for coin dealers in your area: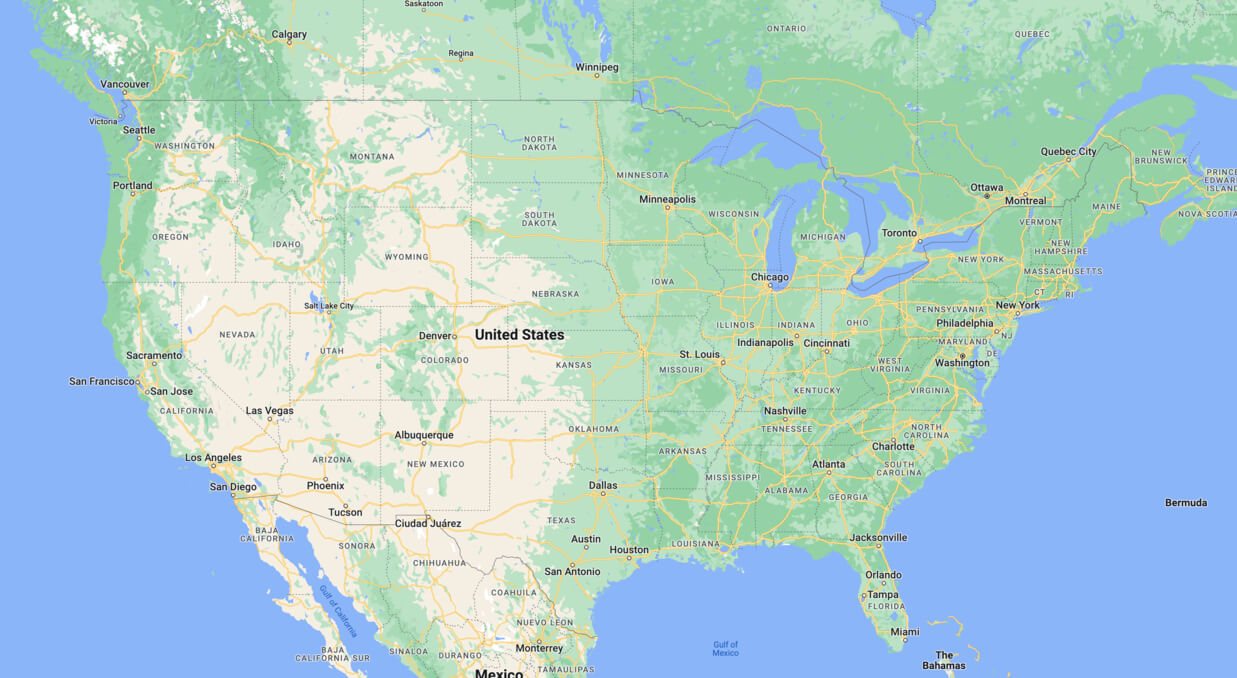 Coin collectors
Professional coin dealers and investors purchase and sell coins with the intention of making money, typically focusing on coins that offer potential for monetary growth like gold coins and silver coins.
Most coin collectors, on the other hand, are hobbyists who collect coins for their historical value or rarity. Anyone can become a coin collector — in fact, there are several Facebook communities where collectors can buy, sell, and trade coins with other collectors.
If you want to get a fair market price for collectible coins, you should sell to a professional dealer with a PNG designation.

Online coin dealers
Fuljenz says there are a number of scam sellers who advertise on Facebook and sell counterfeit coins on sites like ebay, Alibaba, and Wish. That's why you should read reviews and look for online coin dealers with a PNG designation if you are selling potentially valuable collectible coins online.
For scrap metal coins, we personally recommend selling to online gold buyer CashforGoldUSA because:
A+ rating from the Better Business Bureau
24-hour payments
Price match and free return guarantee
Insured up to $100,000
10% bonus if you ship within 7 days
If you have silver coins, you can also sell to CashforGold's sister site, CashforSilverUSA, though both sites accept all gold, silver, platinum, and diamond items.
How to find reputable coin dealers
If you're searching for reputable coin dealers "near me" or reputable coin dealers online, you can start by searching the dealer databases on the PNG and AMA websites. Enter your zip code to get a listing of local dealers, along with their:
Website and contact information
Number of years as a member
Specialties (U.S. coins, uncut sheets, error notes, etc.)
List of accomplishments
You can find reviews for most reputable coin dealers on the Better Business Bureau website and on the dealer's Google business profile.
Check out their experience
If you're searching for a coin dealer "near me," Fuljenz offers this list of questions to help you weed out the good from the bad:
Did they ever work at a coin grading service?
Have they won any awards or been recognized by leading industry organizations/publications?
Do they have positive reviews from the Better Business Bureau or other credible third-party review sites?
Are they members of the Professional Numismatists Guild (PNG), the American Numismatic Association (ANA) or the industry lobbying and advocacy group the National Coin and Bullion Association (NCBA)?
"If they are members of all of them, then that's a bonus," Fuljenz says.
Check for the dealer's assets
It's important to assess whether a coin dealer has genuine assets so you aren't working with someone who just wants to rip you off and quickly get out of business.
If you are meeting with a local coin dealer in a physical location or visiting coin shops "near me," take inventory of the amount of coins and other assets the dealer owns.
PNG dealers must prove they have significant financial worth before being approved as members.
What kind of reputation do they have with other coin dealers?
If a coin dealer is a member of a nationally recognized organization like the PNG or AMA, you can assume that person is generally respected and trusted in the field of numismatics.
PNG members must be elected by a majority of current members.
Do they follow the Professional Numismatists Guild (PNG) code of ethics?
Donn Pearlman, a PNG member and recipient of the 2015 Farran Zerbe Award (the highest honor bestowed by the American Numismatic Association) and the 2018 PNG Lifetime Achievement Award, says all PNG members must adhere to a strict Code of Ethics, which includes the following rules:
Give sound advice to non-professional customers on numismatic matters
Promptly deliver coins upon completion of sale
Promptly pay for purchased coins
Refrain from misrepresenting prices, quality, or guarantees
Assist governmental authorities in investigating and prosecuting dealers when necessary
Refrain from knowingly dealing in stolen numismatic items or buying and selling known counterfeit coins, currency or other numismatic materials that are illegal to possess
Refrain from doctoring or knowingly dealing doctored numismatic items
Grade coins accurately according to industry standards (or disclose custom grading standards)
Refrain from buying or selling at unreasonable prices, using high pressure sales techniques, using misleading performance data, misrepresenting the origin, weight, and value of a coin
Misrepresenting an affiliation with any government agency.
How are coin dealer disputes resolved?
PNG Executive Director Robert Brueggeman says if a customer or dealer has a dispute that cannot be resolved by his intervention, it is referred to arbitration.
Arbitration involves four PNG members (three arbitrators and one alternate) who do not do regular business with either party.
After both sides provide information in writing, it is reviewed and arbitration is conducted, either via conference call or in person. Once both parties present their cases, arbitrators make a final decision, which is enforceable in a court of law. Either party can be represented by an attorney in arbitration.
FAQs about coin dealers
Here is some quick info about working with a coin dealer:
How much do coin dealers pay for coins?
According to Fuljenz, a large, award-winning coin dealer will pay:
Bullion coins: 2-5% back from what they plan to sell them for
Rare coins: 10-20% back
Smaller coin dealers and pawn shops will typically pay:
Bullion coins: 30-50% back
Rare coins: 20-70% back
The value of a coin is determined by:
Rarity: Rare coins include misstamped or misprinted coins, those that were part of a limited series, or coins that have historical significance. The rarer the coin/collection, the higher its value is likely to be.
Grade: Coins are graded based on their appearance, from Poor (almost completely worn) to Perfect Uncirculated (a coin with no wear and no flaws of any kind), according to the Professional Coin Grading Services (PCGS).
Face value: As long as it's still in circulation, every coin is worth at least its face value (i.e. all quarters are worth at least 25 cents).
Metal composition: Coins that contain precious metals like gold, silver, and platinum are worth at least as much as the value of the pure metal they contain, though some may hold more value as a collector's item.
As of , the spot gold value in the United States was trading at $ per ounce, or $ per gram. 
As of , the silver resale value in the United States was at $ per ounce, or $ per gram.
These are some coins worth money and their auction records:
1943 Lincoln Head Copper Penny – $372,000
1955 Double Die Penny – $24,000
1969-S Lincoln Cent with Double Die Obverse – $126,500
1972 doubled die obverse Lincoln Memorial cent – $14,400
1913 Liberty Head Nickel – $4,560,000
2005-D 5C Speared Bison Jefferson Nickel – $2,650
1942/4 Mercury Dimes – $32,200
1982 No Mint Mark Roosevelt Dime – $2,185
1932 Washington Quarter – $40,250
1999-P Connecticut Broadstruck Quarter – $4,362
2004 Wisconsin State Quarter with Extra Leaf – $6,000
1893-S Morgan Silver Dollar – $735,000
Sacagawea Cheerios Dollar – $10,200
Which coins are dealers looking for?
Most reputable coin dealers deal in both collectible coins and precious metal coins. Fuljenz says both types of coins can be good investments, though gold is more stable over the long term and is a secure investment that will resell based on the current value of gold.
If you are going to invest in coins, Fuljenz recommends purchasing American Gold Eagles from the U.S. Mint. He says they are easy to store and sell when you're ready.
"They often offer a tighter buy-sell spread, meaning you won't have to pay as much in commissions because reputable dealers know they can always find a buyer for American Gold Eagles," Fuljenz says.

Which coins are dealers looking for?
Most reputable coin dealers deal in both collectible coins and precious metal coins.