If your car has broken down, blown a tire, or won't start, take a deep breath and don't panic.
Even if you don't have money to hire a tow truck, there are free options to get you back on the road.
We put together a list of the best ways to get cheap or free roadside assistance so you can get help in the event of an emergency:
Ways to get free towing
One of the best options for free towing is to check with your state department of transportation website:
Check states' department of transportation websites
Your state Department of Transportation (DOT) may offer repairs or highway assistance for motorists that need help. It's a good idea to save your local DOT emergency line in your phone.
For example:
In Florida, the DOT provides a Road Ranger patrol that responds to emergency situations on the highways at no cost to you. Anyone who needs in Florida help can dial *347 on their cell phone to get assistance.
In West Virginia, the West Virginia Turnpike Courtesy Patrol offers free help to motorists who break down on the 88-mile stretch between Charleston and Princeton. They offer free jump starts, free fuel, change flat tires, and will call a local tow truck for you. Dial *77 on your cell phone for help in West Virginia.
Contact your state DOT office for more information on roadside assistance services.
Call your car manufacturer's roadside assistance line
If you are within the warranty period for your specific vehicle brand, you may be able to receive free roadside assistance. If you are not within your warranty period, your car manufacturer may still be able to connect you with low-cost assistance.
These are the numbers for some of the most popular car brands:
| | | |
| --- | --- | --- |
| Car brand | Number to call | Years covered after initial purchase (from first owner) |
| Buick | 800-252-1112 | 6 |
| Chevrolet | 800-243-8872 | 5 |
| Chrysler | 800-521-2779 | 5 |
| Dodge | 800-521-2779 | 5 |
| Ford | 800-241-3673 | 5 |
| GMC | 800-677-4927 | 5 |
| Honda | 866-864-5211 | 3 |
| Hyundai | 800-243-7766 | 5 |
| Jeep | 800-521-2779 | 5 |
| Kia | 800-333-4542 | 5 |
| Mitsubishi | 888-648-7820 | 5 |
| Nissan | 800-225-2476 | 3 |
| Pontiac | 800-762-3743 | 5 |
| Ram | 800-521-2779 | 5 |
| Saturn | 866-415-5839 | 5 |
| Subaru | 800-261-2155 | 3 |
| Toyota | 800-444-4195 | 2 |
| Volkswagen | 800-411-6688 | 3 |
If your car brand isn't listed here, just search for "(insert car brand) roadside assistance."
Search for local roadside assistance near you
Search online for "roadside assistance near me." There might be local businesses or even nonprofit organizations that partner with towing companies to provide help.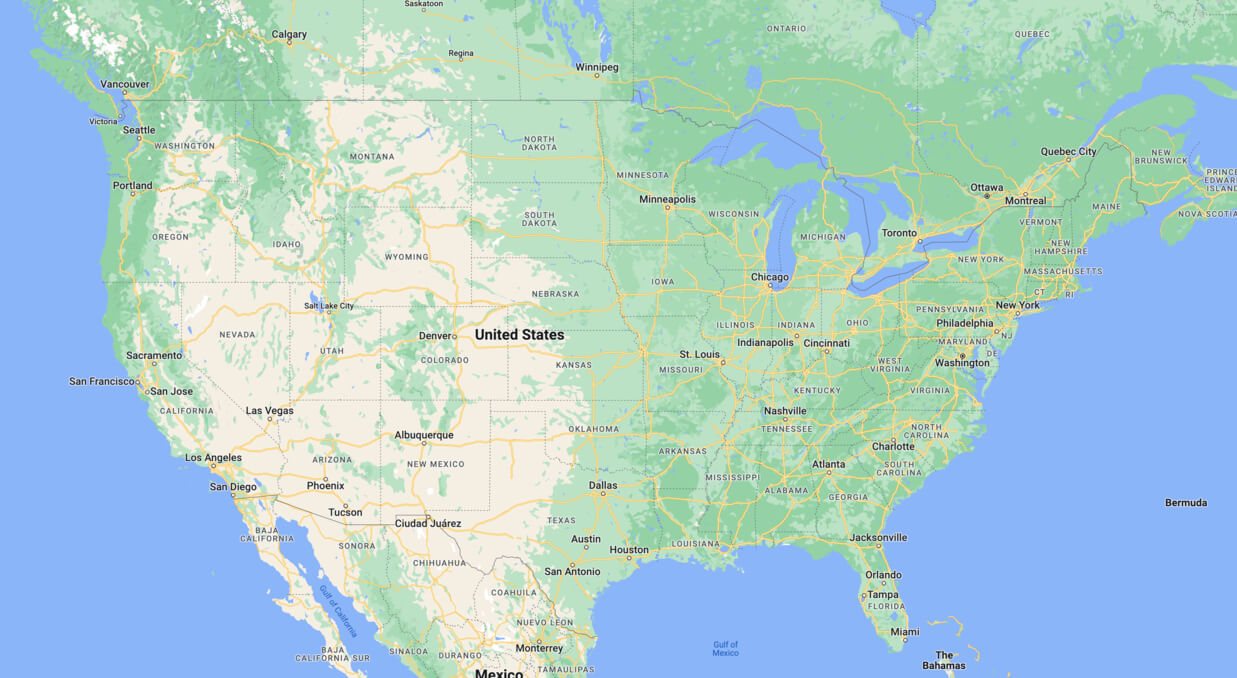 If you can't find nearby roadside assistance, you may be able to get a free bus ticket or free ride in the event of an emergency.
Also check out our other posts with more transportation help:
Ways to get cheap or free roadside assistance
If you're trying to be proactive in the event of a roadside emergency, these are some places to get affordable roadside assistance coverage:
Sign up for a roadside assistance club
Roadside assistance clubs like AAA often have several levels of membership. At a basic level, they'll provide towing, battery charging, or a jump start when your battery fails. Some clubs will also drive you to a destination within a certain radius of your home or the incident.
These are some low-cost roadside assistance clubs, all of which cost less than $15 a month:
American Auto Association (AAA)
AAA is available to drivers across the U.S. and Canada, with 24-hour roadside assistance through regional auto clubs. AAA, which has been around for more than 100 years, has been accredited by the Better Business Bureau (BBB) since 2022 and carries an A+ rating.
Pricing:
AAA offers three annual memberships, all of which have a one-time $20 registration fee:
Classic: $36 for the first year, $56 thereafter for one member
Plus: $73 for the first year, $93 thereafter for one member
Premier: $111 for the first year, $131 thereafter for one member
Pricing may vary slightly by region. When you visit the AAA site, you can see current pricing based on your location.
Services:
All members can make four free calls for roadside assistance each year, which includes:
Towing services
Emergency fuel delivery
Jump starts
Lockout services
Discounts on rental cars
Premier service offers the furthest towing services (200 miles) and a one-day free car rental, among other benefits.
Things to know:
Autopay is required if you sign up online. If you prefer not to use autopay, you will need to call customer service to sign up and submit future payments.
To get help:
Call 800-AAA-HELP (800-222-4357).
Better World Club
Better World Club has been providing 24/7 roadside assistance for vehicles and bicycles since 2002. The company has been BBB-accredited since 2014 and carries an A- rating. Better World Club touts its 100% carbon neutral status.
Pricing:
Better World Club offers three annual memberships:
Bicycle Only: $41.95 per year
Basic Auto: $61.95 per year
Premium Auto: $99.95 per year
There is a $15 one-time signup fee for new members.
Services:
Each vehicle membership includes:
Towing
Jump starts
Flat tire help
Lockout services
Fuel delivery
The biggest difference between Basic and Premium is that Premium offers:
100 miles vs. 5 miles of towing
Two free gallons of gas (Basic members pay for gas)
Higher trip interruption reimbursement ($1,500 vs. $1,000 with Basic) in the event you have to cut your trip short and can't get your money back
Better World Club also offers add-ons to customize your roadside assistance. For example, you can add bicycle coverage to any auto plan for $18 and motorcycle coverage for $38 annually.
Things to know:
You can get a 10% discount if you drive a hybrid or electric-powered vehicle. Better World Club also price matches its competitors.
If you want a Premium Auto membership, there is a 30-day waiting period. You will receive Basic Auto benefits until it kicks in.
If you switch from AAA, the $15 initial signup fee is waived.
To get help:
Member services: 866-238-1137
Vehicle assistance: 888-732-1427
Bicycle assistance: 866-732-1427
Good Sam Roadside Assistance
Good Sam Roadside Assistance has been around since 1984 and has been accredited by the BBB since 2010. It holds an A+ rating and offers 24-hour emergency roadside assistance.
Pricing:
Good Sam offers three annual vehicle plans:
Platinum Auto: $99.95 per year
Platinum+ Auto: $109.95 per year
Platinum Complete Auto: $179.95 per year
Services:
All plans offer unlimited towing distance to the nearest service center for cars, trucks, vans, and SUVs. They also offer access to onsite techs and service for:
Flat tires
Lockouts
Battery jump starts
Battery replacements
Fuel or fluid delivery
If you want coverage for tires and wheels (issues beyond a flat tire) or emergency medical help, only Platinum Complete offers these services.
Things to know:
Good Sam also offers RV roadside assistance starting at $10.83 per month.
Sometimes Good Sam offers steep discounts (up to 50% off) for a new member's first year. All plans include a spouse and dependent children for no additional charge.
To get help:
Customer service: 800-601-2850
Roadside help: 800-947-0770
How to choose a roadside assistance program
To get find the best roadside assistance for you and your family, consider these factors:
Cost: Choose a membership or service that fits into your budget, and find out about any extra fees so you can be prepared before you have an emergency
Coverage: Find out if the coverage offers standard services like fixing a flat, towing, jump starts, fuel delivery, or if there are only specific services included
Reviews: Research sites like BBB, Trustpilot, and other review sources to find out what other members think of the roadside assistance provider
Added benefits: Find out what other perks or bonuses you get for signing up, such as trip interruption protection or rental car discounts
Add coverage through your auto insurance
Adding roadside assistance to your existing policy can be one of the most affordable ways to get coverage. It's rolled right into your auto insurance premium.
According to MarketWatch1, insurance companies often have cheaper roadside help than clubs like AAA with plans starting at just $20 per year. If you already have auto insurance, check with your current provider to understand your options and get current pricing.
Keep in mind, some providers may raise the premium if you have multiple roadside assistance requests. Find out if your insurance company classifies these requests as claims because multiple claims can impact your policy. Be sure to read the fine print.
Here are the top auto insurance providers that offer roadside assistance add-ons:
Allstate Roadside Assistance
One of the coolest features about Allstate's 24-hour roadside assistance is that you don't even need to be an Allstate auto insurance policyholder to get the service.
Allstate offers two options:
Roadside Advantage: $89 for the first year, $105 thereafter
Roadside Elite: $164 for the first year, $179 thereafter
Plus, AARP members save up to 20% off of a membership.
If you have auto insurance from Allstate, pricing varies. It can be as low as $25 per vehicle. They offer membership plans and pay-per-use options, but you'll need to speak with an insurance agent to get a quote for exact pricing.
All plans offer towing and roadside services, and you can get help through the Allstate Roadside app.
Farmer's
With Farmer's vehicle insurance, you can add on roadside assistance for less than $30 per year. Exact pricing is dependent on the state you live in. The service offers help with:
Towing
Jump starts
Fat tires
Lockouts
Roadside winching (moving a vehicle to a safe place)
GEICO
You can add 24/7 emergency road coverage to your GEICO policy starting at $14 per year, per vehicle. GEICO offers:
Towing to the nearest auto repair shop
Jump starts for your battery
Lockout services
Fuel delivery
Moving your car out of traffic
Changing a tire if you have a spare
Plus, you can use the GEICO Mobile app for convenience.
Erie
You can add emergency roadside help to your auto insurance for as low as $5 per vehicle, per year, with Erie. They also offer a Roadside & Rentals bundle that provides rental car coverage in addition to roadside services.
Liberty Mutual
Liberty Mutual offers 24-hour help if your car breaks down. It's an added feature on Liberty Mutual auto insurance that offers the typical services you'd need such as towing and jump starts. Pricing varies by region.
Nationwide
If you have a Nationwide auto policy, you can add roadside assistance that offers up to $100 to pay for:
Lockout services
Towing
Winching
Fuel delivery
Help with a dead battery or flat tire
You can use the Nationwide app to access the services 24/7.
Progressive's 24/7 Roadside Assistance
On Progressive policies, you can add emergency help for services like towing, gas delivery, and flat tire changes, which can be easily requested through the Nationwide app.
Nationwide uses Agero as its preferred service provider to assist motorists. You can also opt for trip interruption coverage. Coverage amounts vary by region.
Root
Root car insurance includes 24/7 roadside assistance in its policy. It's available in most states and helps you save money on your premium if you are a good driver. Root analyzes your driving habits through its app and provides a personalized quote in a few weeks.
State Farm
State Farm is another longtime insurance company that offers roadside assistance as an add-on to auto insurance policies. However, even if you do not have roadside coverage on your policy, State Farm will still help you if you break down — you'll just have to pay out of pocket.
Download a roadside assistance app
Roadside assistance apps are another option for getting help when you have trouble on the road:
HONK
HONK is a free app that requires no membership fee. It has a B rating with the BBB, a 3.6/5 on Google Play and a 4.0/5 on the App Store.
The app partners with thousands of local roadside assistance providers to provide on-demand help on the road. HONK requires all of its partners to have insurance and pass a background check.
HONK says its partners reach you in 15 to 30 minutes, on average. Pricing is set by individual assistance providers. HONK is not available in Oklahoma or Montana.
OnStar Guardian App
You can get the OnStar Guardian app even if you don't have a General Motors vehicle, like a Buick or Chevy. It costs $15 per month or $150 per year and offers:
Roadside assistance: Help with a dead battery, flat tire, lockout or other issue keeping you from driving
Emergency service: The app has a red emergency button that you can press to get you connected to first responders immediately
Location service: You can track your loved one on a map and send or receive notifications about safe arrivals when they are traveling
Mobile crash response: If you experience a crash, the app will connect you to OnStar and they will dispatch help if needed
Life360
Life360 is another option if you prefer using an app to request roadside assistance. There is a free 7-day trial, and you get a choice of two services:
Gold: $14.99 per month
Platinum: $24.99 per month
The Platinum membership is pricey considering the only difference is towing distance of 50 miles vs. 5 miles. Otherwise, both offer the same membership perks, such as free jump starts, fuel delivery, tire changes and more.
See if your credit card company offers roadside assistance
Reach out to your credit card company to ask about roadside assistance. Some offer help for an annual fee, while others require you to pay only for the services you use.
For example, Visa provides Roadside Dispatch, a pay-per-service option with no membership fee. Pay $79.95 for a service call, and get up to five miles of towing, jump starting, fuel delivery, and other services. Additional charges apply for winching.
Call your credit card's customer service number for details.
What does roadside assistance cover?
While a provider's offerings vary, there are some standard services a good roadside assistance program should include:
Towing: Many offer up to five miles of free towing but some offer 100+ miles for more expensive memberships and then a fee per mile once you hit the maximum
Jump starting: The technician can use jumper cables to give your battery a boost for you to get going again
Tire help: Most services will replace a flat tire if you have a spare tire available
Lockout service: If you get locked out of your car or have other issues with your vehicle locks, this service will get you back in
Fuel delivery: Depending on the provider, you might have to pay for the fuel and some give you just enough to get to a local gas station
Winching: If your car needs to be pulled off the road or out of a ditch, this service helps move the vehicle to a safer place
Additional services could include battery replacement, contacting emergency medical services, discounts on travel services, and other services to help you to feel safe and get back on the road.
Check out our other resources if you're struggling financially:
---
SOURCES
"How Much Is Roadside Assistance?" June 17, 2023. Market Watch. https://www.marketwatch.com/guides/roadside-assistance/how-much-is-roadside-assistance/#:~:text=Roadside%20assistance%20plans%20range%20from,than%20auto%20clubs%20like%20AAA