According to AAA, the national average gas price was $3.448 per gallon as of November 2, 20231.
What's causing gas prices to soar? A few things2:
Russia's invasion of Ukraine has decreased oil exports from Russia, increasing global demand from other top oil producers and driving up prices
Reduced supplies from petroleum refineries that haven't returned to pre-pandemic outputs
Recovering economy, with more people commuting to work and traveling
Now the good news. Help is available to fill your gas tank.
"I need gas money now." 3 things you can do today
These are the best ways to get money quickly to pay for gas:
1. Sell stuff
If you have old jewelry, clothing, toys, furniture, electronics, junk vehicles, or other things you no longer need, you can sell them for gas money.
Check out these posts for more ideas of what to sell and where to sell it:
You can sell items to a thrift store, pawn shop, on consignment, or on a site like Craigslist. If you have jewelry to sell, we recommend selling to top-rated online gold buyer CashforGoldUSA.
2. Online surveys
There are a lot of apps and websites that will pay you money to take surveys, shop online, and even play online games.
You can get a 100-point sign-up bonus when you join Branded Surveys. Once you reach 500 points, you can have your earnings deposited directly into your PayPal account within one to three days.
Also, check out these other online survey sites.
3. Donate blood or sell plasma
You can earn between $30-60 per session when you donate plasma. You are eligible to donate if you:
Are at least 18 years old
Weigh at least 110 pounds or 50 kilograms
Pass a medical examination
Complete a medical history screening
Test non-reactive for viruses like hepatitis and HIV
Follow a diet that includes 50 to 80 grams of protein per day
You cannot donate plasma more than once in a two-day period or more than twice in a seven-day period.
Find a place near you to donate plasma: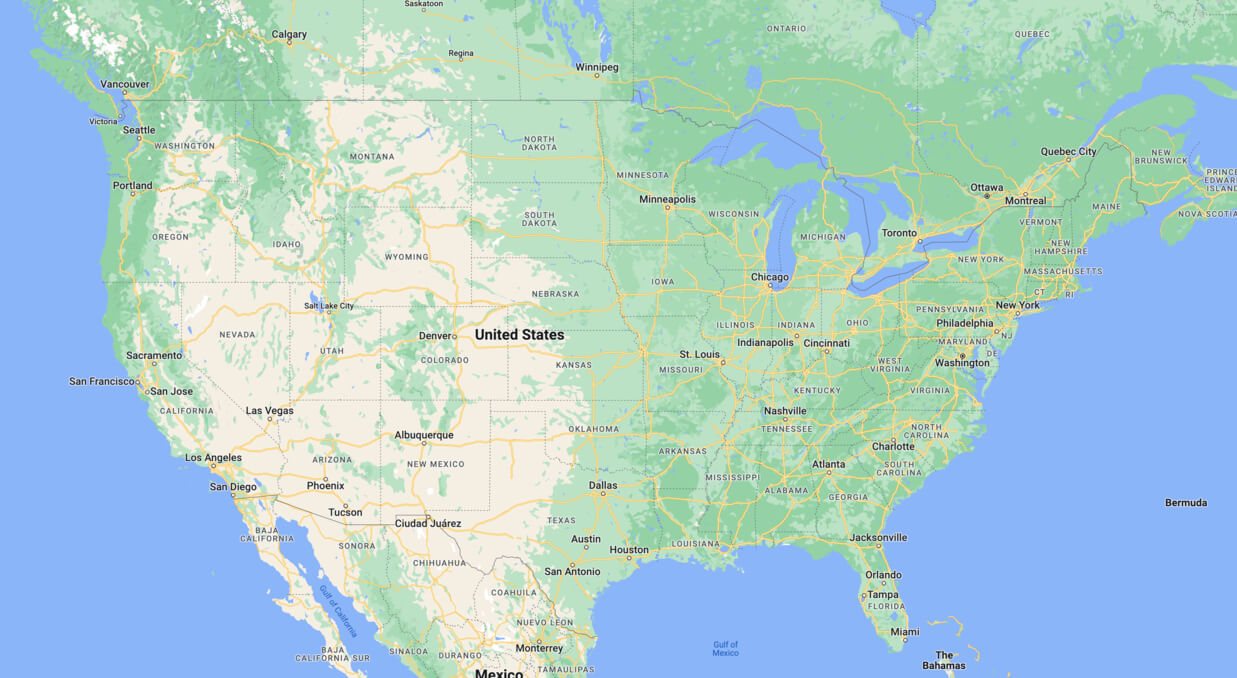 ---
Need a new-to-you car? Shop for an auto loan BEFORE going to the dealership using Auto Loan Express. Bad, no credit. A+ BBB rated.
---
We've also put together a list of ways to get free gas, from cash-back credit cards and free gas vouchers to gift cards and gas discounts, plus tips for saving on gas.
If you run out of gas on the road and don't have any money, check out our post on free roadside assistance.
Best way to get free gas
4. Cash back credit card
Cash-back credit cards accumulate cash as you pay for your regular purchases. You'll earn a percentage back from each purchase or points for each dollar spent.
For example, the Citi Custom Cash card initially offers 5% cash back on the category where you spend the most money in each billing cycle — restaurants, gas stations, grocery stores, etc. — up to $500. Once you hit that threshold, you can still get 1% cash back.
You can use the cash you earn to get free gas. But you can also increase your dollars at the pump by connecting rewards programs from your local grocery store or buying gas from a discount membership warehouse like Costco or Sam's Club.
Other ways to get free gas
5. Get free gas from grocery stores
Did you know you can earn free gas from your local grocery store? Many grocery stores offer fuel rewards when you make purchases and scan your shopper's loyalty card. As you shop for groceries, you can earn points for every dollar you spend.
You can get started by searching "grocery stores with fuel rewards near me" to see where to shop in your area.
The following retailers offer fuel rewards programs:
Don't see your local grocery store in the above list? Keep in mind that some stores may have relationships with local gas stations, so always check with customer service where you buy your groceries to find out about fuel rewards, as the benefits may not be advertised online.
6. Get gas vouchers from charities
If you meet income guidelines, you can get free gas vouchers from charities in your community. Even if a charity doesn't specifically offer a gas voucher, they often provide free money to help qualifying individuals and families with essentials like gas to get to work, groceries, utility bills, and housing assistance.
Check out these helpful resources:
7. Get free gas from the government
Government programs like Temporary Assistance for Needy Families (TANF) offer financial help for low-income individuals and families for essential living expenses, including free gas. Check out Benefits.gov to learn if you qualify for any financial aid programs.
Learn more about EBT cash benefits.
8. Get gift cards for free gas
You can use gas gift cards and Visa or Mastercard gift cards to purchase free gas. You can either earn the gift cards through survey and focus group companies, or buy discount gift cards to save cash at the pump.
Earn gift cards through:
Online surveys with Branded Surveys, Swagbucks, or Survey Junkie.
Online focus groups like Fieldwork and Focus Group give the option to be paid in gas gift cards
Gift Card Granny, helps you earn cash-back gift cards when you purchase a gift card for yourself or someone else
Rewards apps like Fetch or TopCashback
Test-driving a vehicle (check with local car dealers for gift card offers; you must have a valid driver's license)
Buy discount gift cards at:
Giftcards.com when you sign up for G-Money Rewards
CardCash (also allows you to sell gift cards for cash)
How to save money on gas
9. Download cheap gas apps
Sign up for as many discount gas apps as possible including:
GasBuddy — Search for the best gas prices and save up to 25 cents per gallon when you pay with the GasBuddy card and a linked debit card
GetUpside — Find the lowest gas prices and earn cash back at the pump
Gas Guru — Save time and money by finding the best gas prices before you leave the house
Google Maps — Search for "cheap gas near me" to pull up nearby gas stations so you can compare prices before you go to fill up
Checkout 51 — Earn cash back on gas by searching for gas offers in your area, adding them to your account, buying gas within four hours, and taking a picture of the receipt with the app within 24 hours of purchase
10. Sign up for fuel rewards
Start with your local gas stations. Ask about discount days or fuel rewards programs. Some may offer discounted gas on specific days of the week or a reduced rate if you get your car washed. Others like BP, Shell, and Speedy have gas savings apps.
Royal Farms has a program called ROFO Pay that allows you to save up to 25 cents per gallon. You might be surprised how much you can save.
Walmart has a membership called Walmart+ that costs $12.95 per month or $98 per year. Using Walmart+ through the Walmart app unlocks discounted member pricing at Walmart, Sam's Club, Murphy USA, and Murphy Express pumps.
Finally, check with neighborhood grocery stores to discover fuel rewards programs. You can earn discounts when you buy groceries.
11. Get discount gas prices at wholesale clubs
When you get a membership at Costco, BJ's, or Sam's Club, you also get access to discounted gasoline at any wholesale club gas station. Just use your membership card at the pump to access the savings.
Gas savings vary by club. To get the current savings, check the fuel prices online for nearby clubs:
BJ's – In addition to lower-priced gas for members, the club offers a fuel savings program where you get $0.10 off per gallon for buying specific items in the club that have a gas pump icon next to them
Costco – You can save money on discounted gas with your membership, but you can also earn up to 4% cash back when you get a Costco Anywhere Visa by Citi
Sam's Club – You can save a minimum of $0.05 per gallon as a member and you can earn 5% back in Sam's Cash (money you can use in-club or online, pay for your membership, or cash out) with a Sam's Club Mastercard
Free gas FAQs
How can I get gas with no money?
If you have a PayPal debit card, look for cash-earning opportunities that send money directly to your Paypal account.
Reach out to charities, churches, and organizations that offer emergency cash assistance. If you can prove your financial need, you may be able to get help quickly.
You can also apply for emergency grants.
What app gives you free gas?
The Upside app helps you find discount gas near you and also pays you cash back when you use the app to fill up at participating gas stations.
To get free gas:
Find a gas offer in the app
Add the offer to your Upside account
Purchase the gas
Upload a picture of your receipt
Get cash back that you can use to buy more gas
Download the Upside app and set up a free account to get started.
Bottom line: What is the best way to save money on gas?
If you layer techniques, you'll maximize your savings on fuel. Practice these money-saving tips, and you can't go wrong:
Use apps to shop around for the best prices in your neighborhood and get cashback at the pump
Look for income-based programs that offer financial help
Drive efficiently. Combine multiple errands into one trip. Use fuel-efficient driving practices such as avoiding quick acceleration and speeding, and keep your tires properly inflated
Sign up for gas rewards programs
If you're shopping for a new car, look for one with a good fuel economy rating. The U.S. Department of Energy has useful resources on fuel economy. Learn more at fueleconomy.gov.
Get a cash-back credit card
With the proper planning and tools, you can save money at the pump and get free gas in 2023 and beyond.
Check out these other ways to find helpful and free resources for low-income families and individuals:
How can I get gas with no money?
Reach out to charities, churches, and organizations that offer emergency cash assistance. If you can prove your financial need, you may be able to get help quickly.
What app gives you free gas?
The Upside app helps you find discount gas near you and also pays you cash back when you use the app to fill up at participating gas stations.
SOURCES
"Gas Prices" November 2, 2023. AAA https://gasprices.aaa.com/
"Why Are Gasoline Prices So High? Ukraine-Russia War Sparks Increases Across U.S." April, 1 2022. The Wall Street Journal https://www.wsj.com/articles/why-gas-prices-expensive-11646767172