If you can't afford to furnish your home or apartment — or you just don't want to shell out thousands on new furniture — you'll be happy to learn there are lots of ways to get free furniture, likely in your community.
Wealthysinglemommy.com founder Emma Johnson was dismayed when she was unable to even give away a vintage Roche Bobois sectional in excellent condition when she moved out of her New York City apartment. New couches from the famous French designer can retail for $10,000 or more.
"It was in excellent condition, I got tons of compliments on it and our building even had an elevator to move it!" she said. Johnson ended up putting it on the street. "I just hope someone took it and is enjoying it."
Johnson is not the only person in the United States tossing out perfectly good desks, chairs, tables and beds — begging people to take them. Each year, Americans throw away more than 12 million tons of furniture, most of which winds up in landfills, accounting for about 5% of landfill contents, according to the Environmental Protection Agency.
If you know where to look, you can get this furniture — for free. From furniture vouchers and giveaways to Freecycle and Craigslist, we've put together a list of the best places to get free furniture for your home.
Free furniture for low-income families
If you have a low income and need help furnishing your home — or if you're transitioning from homelessness or experiencing a hardship — your household may qualify for free furniture programs.
Furniture banks 'near me'
A furniture bank is a charity or nonprofit organization that has an inventory of gently used, donated furniture. Furniture banks often have showrooms so that you can walk through and pick out what you like best.
Depending on the furniture bank, these items may be free or offered at a low cost to families in need. Furniture banks typically work with social service or community agencies to identify people who could benefit from their furniture inventory.
Furniture banks depend on help from volunteers to move furniture, so if they are short-staffed, you may need to make arrangements to get furniture delivered to your home.
If you're looking for a furniture bank in your community, you can search furniture banks 'near me' or use a resource like the Furniture Bank Network.2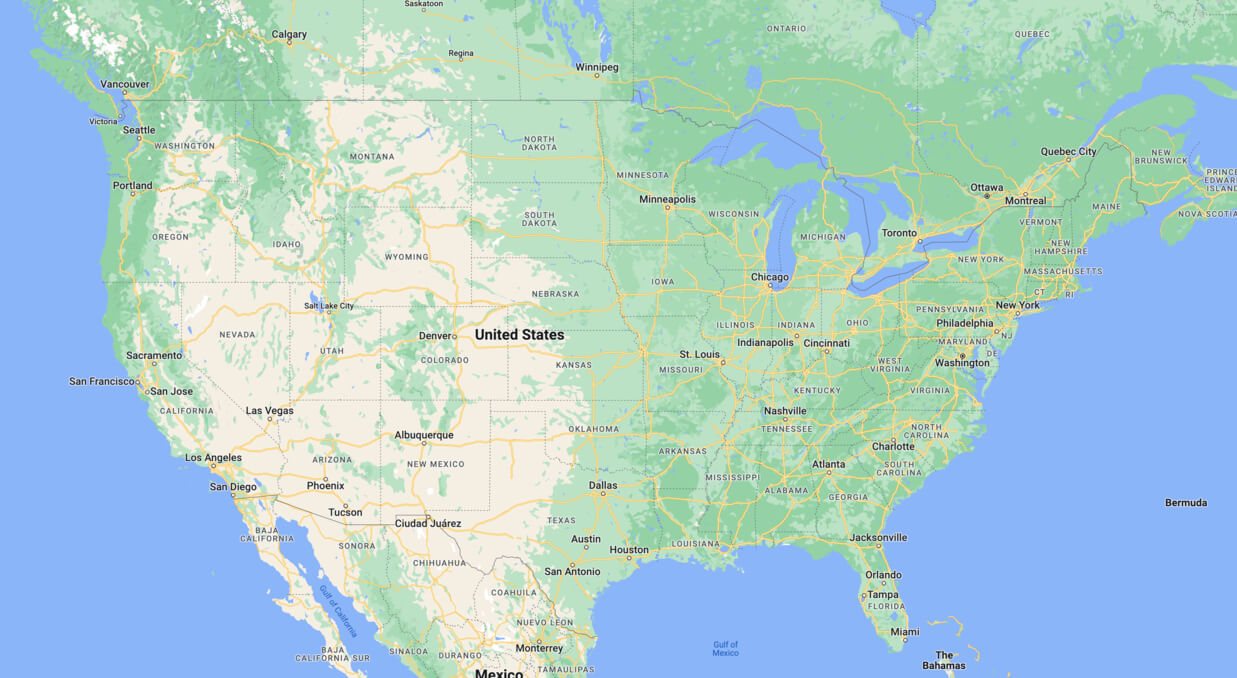 To get an idea of what to expect when you visit a furniture bank, check out this video:
Furniture voucher programs
A furniture voucher is a coupon for free furniture and other home goods you can use at participating stores or furniture banks. These vouchers are usually offered by charities and nonprofit organizations.
For example, at the Salvation Army in Canton, Ga., residents are eligible for furniture vouchers if they fill out a needs-based application and can demonstrate why they need basic household furniture.1
Some reasons for needing a furniture voucher can include:
Recovering from a fire or disaster
Unable to afford furniture
Family members sleeping on the floor
Just moved to a new place
New household member
To get a free furniture voucher:
Search for furniture vouchers "near me"
If you receive government benefits, ask your case worker or social worker
Contact local furniture banks to ask if they offer furniture vouchers
Reach out to local nonprofits, churches, and charities like The Salvation Army and St. Vincent de Paul to find out if they offer furniture assistance
Need help moving? Check out our post on affordable movers and get a free quote from an affordable moving company now >>
Charities that help with furniture
These are some nonprofits that are known for giving away free furniture, offering furniture vouchers, providing low-cost furniture, or partnering with community organizations for free furniture giveaways:
The Salvation Army: Provides furniture vouchers and has discount furniture and home goods in their stores
St. Vincent de Paul: Offers a voucher system to those in need for furniture and other household or personal items
Goodwill: Sells low-cost, gently used furniture
Habitat for Humanity ReStore: Sells gently used or new furniture for less than retail prices
Heroes Warehouse: Offers free furniture for veterans transitioning from homelessness
Catholic Charities: Depending on the region, local branches of this charity may provide free furniture
United Way: This organization can help you find free furniture options near you when you dial 211 or visit 211.org
You can also contact smaller charities and nonprofits that serve your region to inquire about furniture assistance.
For example, Furniture Bank of Metro Atlanta provides free furniture and household goods to individuals and families moving out of homelessness, living with HIV/AIDS, or fleeing a home because of domestic violence.
Programs for free beds 'near me'
Do you need a free bed or mattress for yourself or your children? You can ask people you know or check resources like Freecycle or Facebook Marketplace for leads. If you meet eligibility requirements, there are programs and charities that offer free beds, as well.
The Hope to Dream program works in partnership with Ashley Furniture to provide a free twin bed frame, twin mattress, and bedding to qualified children. Since 2010, Hope to Dream has donated more than 140,000 beds to children.
To qualify, you must be:
Underserved child between the ages of 3 and 16 who does not have a bed
Living in poverty, in a low-income household, or transitioning from homelessness
Nominated by a school social worker, case manager, church, or other charitable organization
Ideally, you'll want a new mattress, still sealed for your health and protection. In some states, it is actually illegal to buy or sell used mattresses.
If you find a used bed, inspect it carefully outdoors before taking it into your home. Older wood bed frames with cracks or those with fabric headboards can become hiding places for bed bugs.
To avoid bringing bed bugs into your house, be sure to vacuum and steam clean any upholstered fabric on the bed frame. Check the bed frame for signs of bed bugs or eggs. You can purchase bed bug spray as a precaution from a home improvement store or Amazon.
Just remember, if you don't feel comfortable or confident that the bed is free of bed bugs, do not bring the item into your home.
These Reddit users share tips on avoiding bed bugs and roaches when getting free furniture, such as:
Knowing how to spot signs of pests
How to kill bed bugs with heat
Sealing up furniture and leaving outside of the home to check for bugs before bringing it indoors
Discarding cardboard boxes furniture came in
Avoiding furniture with cushions, fabric, or crevices
Freecycle network
Freecycle Network is a nonprofit movement made up of people who want to reuse and recycle items. You can sign up for a free account on the Freecycle website or app and choose a town to search for items. You can also create a friends circle to share with people you know.
After signing up, you can search for specific free furniture items, such as sofas, tables, chairs, and beds. You can also make a post about what you are looking for. To get an item, you'll coordinate a meetup with the person giving the item away.
Related: Do you have furniture you want to get rid of? We've got a post on that too: How to get rid of used furniture
Craigslist for free furniture
Craigslist is an online classifieds site and mobile app that allows people to list unwanted furniture and other items for local pickup or dropoff. There is a free category under the "For sale" section.
You can enter what you're looking for in the search bar, whether you're looking for free beds, free sofas, or free dining room sets.
When you're picking up an item from a Craigslist seller, follow best safety practices:
Meet in a public place
Don't go into a stranger's home
Make sure someone you trust goes with you
If you must go alone, tell your friends and family where you are meeting the person
Never share any financial or other personal information
Create a separate email address or proxy voice number (like Google Voice or Whatsapp) for communication
Craigslist does not offer a voicemail service. If you get an email or text message telling you to click a link or dial a number to check your Craigslist voicemail, this is a sure sign of a scam.3
Gumtree is another website similar to Craigslist.
Check out this Reddit thread where users offer tips for searching for free furniture on Craigslist such as:
Clicking on the free category instead of just searching for furniture
Searching zip codes where wealthy people live to get nicer stuff
Other places to check for furniture giveaways
Looking for more places for furniture giveaways? Check out these online resources you can access on your smartphone, tablet, or laptop:
Furniture stores
Check with local furniture stores and ask about furniture sweepstakes and giveaways. For example, The Room Place has an ongoing furniture giveaway through March 2024 where you can win up to $10,000 in furniture.
Buy Nothing Project
The Buy Nothing Project offers a free community-based app you can join to give or get items like free furniture and free home furnishings. There are also Buy Nothing and swap groups on Facebook, though they are not officially run by the Buy Nothing Project.
Once you join, you can find a group in your area and then make posts about items you no longer want or items you need. Because you are giving or getting items from your area, it makes it easier to pick up or drop off items as agreed.
Facebook Marketplace
Facebook Marketplace is another place where you can find free furniture if you have a Facebook account. Along the left side navigation, click the category for Free Stuff, then type in what you're looking for in the search field.
If you find something you want, message the person listing the furniture to arrange pickup.
Nextdoor
Nextdoor is an app where you can learn about what's going on in your neighborhood, such as community events and news. It's like a community social media site where you can post messages for your neighbors and respond to what others share.
It offers a for sale and free section where you can set a filter to only show free goods. You can also use the search feature to specify what you are looking for, such as a free bed.
Offerup
OfferUp is another potential source for free furniture. You can create a free account to get started. Members can post up to 200 items per month for free, using the app (there is a fee for extra posts). Even though it's a buyer-seller marketplace, members list free items. So, you can enter 'free furniture' in the search field to see what's available in your area.
Other creative ways to score free furniture
To get the furniture you need, you might have to get creative. Here are more ideas on how to get free furniture for your apartment or house:
1. Keep your eyes on the curb on trash day
Look around your neighborhood before trash day, when some people might put out furniture they no longer want. They may even put a sign on it to let you know it is free. However, it's a good idea to ask about the furniture if you know the neighbor since the item may be broken or otherwise unusable.
This Reddit user recommends going to the wealthiest areas near where you live to look for high-quality furniture:
You can also try dumpster diving.
2. Reach out to your network
Send out a text or post on social media asking if anyone you know is getting rid of any furniture. Check with your family, friends, co-workers, business partners, other moms from your child's school, church members, or any other group you belong to.
3. Head to a local college on move-out day
Do you live in a college town or near a college? Move out day is the perfect time to find free furniture. Students who no longer want their furniture or who don't have the means to transport it often leave it by dumpsters, or in front of their dorm or apartment building.
This Reddit user shares tips on scoring free furniture from colleges, like:
Looking around dumpsters by dorms and college apartments
Checking Facebook Marketplace if you live in a college town
Join college Facebook college groups to find leads on free furniture
4. Ask your voice assistant
Ask Alexa, Siri, Google, or any other voice assistant: "Where can I find free furniture?" If there are options nearby, you just might get an answer that helps you find exactly what you need.
Also check out these other ways to get free stuff:
---
SOURCES
"Durable Goods: Product-Specific Data" Environmental Protection Agency, Dec. 3, 2022. https://www.epa.gov/facts-and-figures-about-materials-waste-and-recycling/durable-goods-product-specific-data#FurnitureandFurnishings
"Family and Social Services – Furniture Vouchers" Salvation Army Canton Service Center https://southernusa.salvationarmy.org/canton-ga/family-and-social-services/
"The Furniture Bank Network" https://furniturebanks.org/
"Avoiding Scams" Craigslist https://www.craigslist.org/about/scams