If you're a single mom in Indiana struggling to make ends meet, keep reading for resources that help with:
Every month, I give out $500 cash to one single mom struggling with money, health, stress, child care, illness or loneliness — no strings attached.
Qualifications are simple:
1. You're a single mom.
2. You need the money right now.
Fill out this form to apply:
(Note that the figures and information in this post are current as of publication date.)
Many of the programs on this list determine eligibility as a percentage of the federal poverty level (FPL). These are the 2023 federal poverty guidelines:
| | |
| --- | --- |
| Number of people in family/household | Annual income |
| 1 | $14,580 |
| 2 | $19,720 |
| 3 | $24,860 |
| 4 | $30,000 |
| 5 | $35,140 |
| 6 | $40,280 |
| 7 | $45,420 |
| 8 | $50,560 |
* For families/households with more than 8 people, add $5,140 for each additional person.
You can also look up your area median income (AMI) here.
Emergency cash for low-income families in Indiana
If you need cash to pay bills, buy gas, feed your family, or for any other reason, these resources can help:
Temporary Assistance for Needy Families (TANF)-Indiana
TANF provides cash assistance for qualifying low-income families with children under the age of 18 to help them achieve economic stability.
A family of three can be paid $288/month through TANF. View all payout amounts and income limits here.
Qualifications:
U.S. citizen or a qualified non-citizen
Indiana resident
Have children under 18, be pregnant, or be 18 years of age or younger and head of your household
Must provide Social Security numbers for household
Adult applicants are required to attend Applicant Job Search Orientation and complete 20 days of Applicant Job Search activities
Family must not possess assets valued in excess of $1,000 (housing is exempt)
You must be unemployed or underemployed with a low or very low income
How to get help:
Find a Department of Human Services office near you: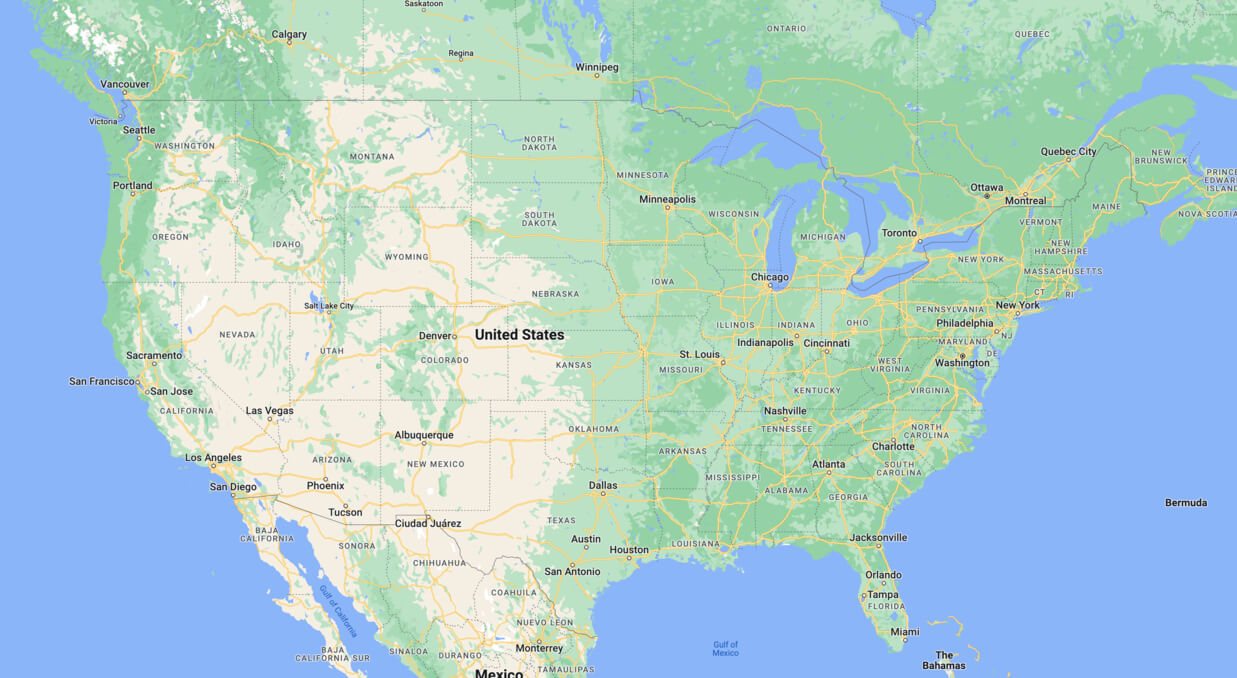 More emergency cash help in Indiana:
Single moms in Indiana can visit 211.org or dial 2-1-1 to ask for assistance.
Check out these posts for more ways to get emergency cash:
These are some more tips for getting cash quickly:
Housing help for single moms in Indiana
If you need help finding a place to live or paying your rent/mortgage, these programs can help:
Rental assistance in Indiana
There are multiple programs in Indiana to help renters find housing and pay their rent:
Emergency Rental Assistance (IERA)
The Indiana Housing and Community Authority has stopped accepting applications for emergency rental assistance. Sign up on the IERA waitlist to be notified of any openings.
Qualifications:
If the portal becomes active again, qualifications are determined by the individual county. The programs look at income, credit score, and debt-to-income ratio. You must also meet the following guidelines:
Sales price of home must be under the federal acquisition limit
Certain programs require you to be a first-time home buyer, unless buying in a certain area
How to get help:
Contact your housing authority for more information.
Public Housing and Housing Choice Vouchers (Section 8)
The U.S. Department of Housing and Urban Development (HUD) offers affordable housing and vouchers to help low-income households pay their rent. The voucher covers a portion of the rent. The tenant pays 30-40% of their monthly adjusted gross income for rent and utilities.
Qualifications:
Indiana resident
Income cannot exceed 50% of median income for the county in which you live
The Indiana Housing and Community Development Authority (IHCDA) does not cover Indianapolis or Marion County
How to get help:
Contact your local public housing agency (PHA) and ask how to apply for assistance
Call 317-226-6303
Visit IHCDA for more information
HUD-Veterans Affairs Supportive Housing (VASH)
HUD-VASH combines Housing Choice Voucher (HCV) rental assistance for homeless Veterans with clinical services provided by the Department of Veterans Affairs (VA).
Qualifications:
VA health care eligible veterans (determined by the VA)
Must participate in case management and utilize supportive services/treatment recommendations
The PHA will determine eligibility
How to Get Help:
Access the listing of VASH locations in Indiana
Call the National Call Center for Homeless Veterans 877-4AID-VET
Contact IHCDA at 317-232-7788, option 7
Visit IHCDA website for more information
Mortgage assistance in Indiana
If you need help with your mortgage in Indiana, these programs can help:
Indiana Homeowner Assistance Fund (IHAF)
The IHAF is a federally funded assistance program created to help those impacted by COVID-19 with mortgages and property expenses.
IHAF assistance may be used for the following:
Pay outstanding monthly mortgage payments
Provide ongoing monthly mortgage payments
Pay outstanding escrow items such as taxes, insurance, or HOA fees
Qualifications:
Indiana resident
Demonstrate COVID-19 has impacted your finances on or after January 21, 2020 and caused you to miss regular mortgage payments. Hardships include:

Job loss
Reduction in income
Reduction in hours worked
Increased health care costs

Owner/occupant of one of the following:

Single-family home
Condominium
2, 3, or 4-family dwelling
Manufactured home permanently on Indiana property

Using the home as primary residence
Income equal to or less than 150% of AMI
Have a conforming loan
How to get help:
Check today's mortgage loan rates >>
Homeless and special needs housing assistance in Indiana
The following programs help homeless individuals and those at risk of becoming homeless:
Coalition for Homelessness Intervention & Prevention (CHIP)
CHIP secures funding for housing services, analyzes homeless data, advocates for policy change, and supports community partners with an aim to reduce homelessness.
How to get help:
Housing First
Housing First is a program that quickly connects individuals or families experiencing homelessness to Permanent Housing (PH) through the following initiatives:
Permanent Supportive Housing (PSH): Client receives rental assistance, counseling, life skills training, and psychiatric visits

Qualifications:

Must be homeless and have a disability
Must be homeless for a year or more or have had four episodes of homelessness in the last three years
Must apply through supportive services

How to get help:

Rapid Rehousing: provides assistance through quickly re-housing persons who are homeless

Residents may receive assistance from one month to one year
Coaching assistance includes goal setting, budgeting, and referrals
Financial assistance is dependent upon participation in coaching process and may include rent or utility assistance
Qualifications:

Individual/family must be homeless
Fleeing or attempting to flee domestic violence
Has no other residence and lacks support
Lives in emergency shelter
ID needed for all household members
No income guideline

How to get help:
Homeless Initiative Program (HIP)
HIP services are for homeless veterans and their families. Programs include Per Diem Transitional Housing, Per Diem Transition-in-Place to Permanent Housing, and the Supportive Services for Veteran Families Program.
Qualifications:
Veterans living on the street, in a shelter/mission, or in a transitional housing program
Veterans who are being evicted by a private landlord
How to get help:
More housing help:
Electric bill assistance in Indiana
If you are struggling to pay your utility bills in Indiana, check out the following programs:
Low-Income Home Energy Assistance (LIHEAP) in Indiana
The Energy Assistance Program (EAP) provides a one-time annual benefit to help cover home energy bills if you are disconnected or about to be disconnected. EAP will not cover all energy costs.
Qualifications:
U.S. Citizen or legally admitted immigrant
Indiana resident
Total gross annual household income at or below 60% of State's Median Income
Meet certain income qualifications — for a family of three, the maximum income is $44,492
How to get help:
Weatherization Assistance Program (WAP)
WAP helps qualifying households lower their monthly energy bills by making their homes more energy efficient. Once you apply you are placed on a waitlist. Once at the top of the waitlist, an auditor will come to assess your property and install energy-efficient upgrades as needed. Weatherizing your home can save you an average of $437 a year on energy bills.
Weatherization may include:
Air and duct sealing
Wall, floor, attic insulation
Heating, ventilation, air conditioning system improvements
Lighting efficiency
Hot water tank insulation
Water conservation devices
Qualifications:
You are at or below 200% of the poverty level
How to get help:
Low-Income Household Water Assistance (LIHWAP) in Indiana
LIHWAP is a temporary emergency program created in response to COVID-19 and helps eligible households pay for drinking and wastewater.
Qualifications:
U.S. Citizen or legal immigrant
Indiana resident
Receive water through public pipelines from participating vendor
Total gross income at or below 60% of State Median Income
Responsible for paying the water bill
How to get help:
When completing the EAP application, select you would also like to apply for water assistance
Apply on EAP client portal
More electric bill help:
Medical insurance and dental help for single moms in Indiana
The following medical and dental services are available to qualifying individuals and families in the state of Indiana:
Health Resources & Services Administration (HRSA) in Indiana
HRSA, an agency of the United States Department of Health and Human Services, funds health centers that provide free or subsidized health and dental care to low-income people and those otherwise unable to access quality health care, like people living in rural areas.
HRSA also offers a 24/7 free and confidential mental health hotline for pregnant and new moms. Dial 833-943-5746 (833-9-HELP4MOMS) if you are struggling.
Qualifications:
Each health center sets its own eligibility criteria for free or reduced cost care.
How to get help:
Find an HRSA health center in Indiana by typing in your address on HRSA's search tool.
Indiana Medicaid Options
These are the different programs offered under Indiana Medicaid:
Healthy Indiana Plan
The Healthy Indiana Plan is a health insurance program that covers Indiana residents ages 19 to 64 who are not disabled and who meet specific income levels.
Qualifications:
Indiana resident
Ages 19 to 64
Meet the program's income limits — $2,860/month for a family of three
How to get help:
Hoosier Healthwise
Hoosier Healthwise is Indiana's version of the CHIP health care program for children up to 19 years old and pregnant women that covers:
Doctor visits
Prescription medication
Mental health care
Dental care
Hospitalizations
Surgeries.
There are two benefits packages available, depending on your income level:
Package A:
Services are covered at no cost to members who meet income eligibility — $3,128/month for a family of three. Once enrolled, you may select from the following health plans:
Anthem
CareSource
Managed Health Services
MDwise
Package C:
Package C is for children enrolled in the Children's Health Insurance Program (CHIP) whose families have slightly higher incomes — $4,894/month for a family of three. Members are required to pay a low monthly premium (up to $70/month for a family with two children) and copays on certain services.
Two packages are available:
Package A: Full-service plan for children and pregnant individuals with no cost-sharing obligations
Package C (CHIP): Full service plan for children enrolled in CHIP. Small monthly premium and co-pays for certain services
Traditional Medicaid
This is a fee-for-service (FFS) program that provides full health coverage to those with low incomes. Traditional Medicaid members must go to an Indiana Medicaid provider.
Qualifications:
Indiana resident
Over age 65 or disabled
Children receiving home and community based services
Eligible for home/community based services
Eligible for both Medicare and Medicaid
In a nursing home, care facility for intellectually disabled, or state-operated facility
Maximum of $2,000 in assets (bank account balance, cash, stocks, property other than primary residence, vehicle equity)
Meet qualifying income limits — $2,072 for a family of three
How to get help with all Indiana Health programs:
Indiana Donated Dental Services
The Indiana Donated Dental Services is part of Dental Lifeline Network. This program provides dental care to disabled, elderly, or medically at risk patients.
Qualifications:
Lack adequate income to afford dental services
Permanently disabled, medically at risk, or 65 years or older
How to get help:
Low or no cost dental care in Indiana
State Health Insurance Assistance Program (SHIP)
SHIP is a free counseling program for people with Medicare. It provides educational materials and brochures, referrals to appropriate agencies, help with applications, etc. Visit the website for more information.
My Healthy Baby
My Healthy Baby connects pregnant women to support providers in their area to help with free guidance and assistance during pregnancy and the first 12 months postpartum. You can meet regularly in a place that is comfortable for you, have your questions about pregnancy and infant care answered, and get help with access to resources and free baby products.
How to get help:
Visit their website to see your community resources
Call 844-624-6667
Fill out the online form to get connected
MCH MOMS Helpline
The MOMS Helpline helps improve pregnant women's early access to regular prenatal care. Helpline specialists offer information about the following:
Women, Infants, and Children (WIC) Program
Infant Health Programs
Educational Resources
Local Primary Care Providers
OB/GYNs
Pediatricians
Dentists
Child Development Resources
Parentings Topics
How to get help:
More medical/dental help:
Food help for low-income families in Indiana
A number of federal and state food and nutrition programs are available across the state:
The Supplemental Nutrition Assistance Program (SNAP)
USDA's Supplemental Nutrition Assistance Program (formerly known as the Food Stamp program) provides food benefits and nutrition education to low-income households.
SNAP recipients are issued an EBT card that can be used like an ATM card to purchase food in retail food stores, including:
Breads
Cereals
Fruits
Vegetables
Meats
Fish
Poultry
Dairy
Plants and seeds to grow food
For a family of three, the maximum monthly benefit is $740.
Qualifications:
Indiana resident
U.S. citizen or legal immigrant
Work registration and cooperation with IMPACT (job training)
Asset/resource limit of $5,000
Meet income limits — $2,495 gross monthly income for a family of three
How to get help:
Apply online
Mail your completed application to or apply in person at any DFCS office
Once your application is filed a DFCS case manager will interview you
The Emergency Food Assistance Program (TEFAP)
TEFAP is a federal program that helps low-income individuals in Indiana supplement their diet by providing emergency nutrition at no cost.
Qualifications:
Each food bank sets its own eligibility and proof of need requirements
How to get help:
Indiana's Women, Infants, and Children (WIC)
WIC provides checks to buy healthy foods, information about nutrition and health, support and information about breastfeeding, and help finding other community services.
Qualifications:
Low-income, pregnant, breastfeeding, and postpartum women, for up to one year postpartum
Women up to six months postpartum who are not breastfeeding
Infants and children under 5 years old, including foster children
Low-income sole provider parents of children under age of 5 who are at nutritional risk and who are below 185% of FPL
If you are currently receiving Medicaid, Temporary Assistance, or Food Assistance help, you are also eligible for WIC
How to get help:
National School Lunch Program (NSLP) and School Breakfast Program (SBP)
NSLP serves healthy, well-balanced, reduced-price or free meals to children in school. An extension of the NSLP, the School Breakfast Program provides free or low-cost breakfast to eligible students.
Qualifications:
How to get help:
Contact your child's school to enroll
Commodity Supplemental Food Program (CSFP)
The CSFP provides food packages for low-income qualifying individuals. Each participant receives a monthly food package containing a variety of food items.
Qualifications:
Indiana resident
Must be low income and fall under at least one of the following categories:

Pregnant
Breastfeeding
New mothers up to one year postpartum
Infants
Children up to 6 years old
Adults 60 years or older who meet income requirements

Meet income limits — $2,495 gross monthly income for a family of three
How to get help:
Contact the Indiana State Department of Health at 800-522-0874
Summer Food Service Program (SFSP)
SFSP provides nutritious meals/snacks to children in low-income areas during summer months and long vacation periods during the school year. The program provides up to two meals or one meal and one snack per day per child. These are typically available at schools, churches, recreation centers, camps, playgrounds, parks, etc.
Qualifications:
Children 18 years old and younger
Children 19 years and over who have a mental/physical disability
How to get help:
Call the National Hunger Hotline at 866-2-HUNGRY
Text "summer meals" to 914-342-7744
Child & Adult Care Food Program (CACFP)
CACFP provides food to low-income children in child care and adults who receive care in nonresidential adult day care centers. It also provides food to children residing in emergency shelters and eligible afterschool programs.
Qualifications:
Household with income at or below 130% of poverty are eligible for free meals
Household with income between 130% to 185% are eligible for meals at reduced price
Infants and children through age 12 in child care centers or day care homes
Children through age 18 are eligible in afterschool care centers
Adults enrolled in daycare center and are at 60 years or older or have a mental/physical disability
How to get help:
Call Indiana Department of Education at 317-232-0851
Contact your agency for participating care facilities
Visit Child & Adult Care Food Program for more information
More food help:
Child care help for low-income families in Indiana
There are multiple federally funded education programs and resources in Indiana.
Indiana Head Start and Early Head Start
Head Start is a free federal preschool program for children ages 3 to 5 from low-income families. Early Head Start serves pregnant women and children under age 3. The programs focus on cognitive, social, and emotional development and prepare children for school.
Qualifications:
Children from birth to 5
Meet federal poverty guidelines
Children in foster care, homeless children, and children from families receiving public assistance (TANF, SSI, etc.) are eligible regardless of income
Some programs accept kids with incomes above the Poverty Guidelines
Pregnant women can also receive prenatal and postpartum information, education, and services through Early Head Start
How to apply:
Child Care & Development Fund (CCDF)
The CCDF is a federal program that helps low-income families with childcare so they are able to work, attend training, or attend school.
Qualifications:
Be working, going to school, or have a referral from the Department of Child Services (DCS) or TANF/IMPACT
Have proof of identity of all family members
Be a resident of county in which you apply
Child must be U.S. Citizen or qualified legal alien
Child must be 12 years old or younger or have a mental/physical disability
Income at or below 127% of FPL
Family's gross income cannot exceed 85% of state median income to remain eligible
Meet income limits — $2,299 for a family of three
How to get help:
On My Way Pre-K
This program awards grants to 4-year-olds from low income families so they have access to pre-K programs the year before they begin kindergarten.
Qualifications:
Indiana resident
Child must be 4 but not yet 5
Parents/guardians must have a service need due to working, going to school, attending training
Families must earn less than 127% of FPL
How to get help:
More child care help
Education help for single moms in Indiana
If you're a single mom who wants to further her education, here are some helpful resources:
Indiana High School Equivalency Exam
Indiana does not use the GED but rather the High School Equivalency (HSE) exam. Testing costs $90 or less.
Qualifications:
Indiana resident for a minimum of 30 days prior to taking the test
Students who are 16 years of age or older
How to get help:
Grants and scholarships in Indiana
The Indiana Scholarships Guide details various scholarships available to Indiana residents. Qualifications vary depending on the scholarship. For most scholarships, a FAFSA application and ScholarTrack application are required.
More education help:
Employment help for single moms in Indiana
Workforce programs in Indiana provide training and assist with employment:
Unemployment Insurance
This program provides temporary unemployment compensation to eligible Indiana workers who are out of work through no fault of their own.
Qualifications:
Indiana resident
Unemployed through no fault of your own
Previously employed for the first four quarters of the last five calendar quarters
Must have earned at least $4,200 in base period
Must have earned at least $2,500 in the last six months of base period
Must have earned at least 1.5 times your wages in the highest paid quarter of the base period
Able to work, available to work, actively seeking work
How to get help:
American Job Centers
The American Job Centers offer employment and training services, career counseling, and job search assistance.
How to get help:
IMPACT
IMPACT provides employment resources to support Indiana residents receiving TANF or SNAP.
Services available include:
Education and training
Job search and job readiness help
Employment and job retention services
Support Services
How to get help:
Call 800-403-0864, option 3, to enroll
Visit IMPACT for more information
More employment help:
Charity organizations in Indiana
There are a number of charitable organizations throughout Indiana that offer support to single moms:
The Salvation Army of Indiana
The Salvation Army wears many hats. Chapters assist with:
Food, shelter and clothing
Medication costs
Education and job training
Christmas presents
Rent and utility bills
Substance abuse rehabilitation
Youth services
Emergency disaster response
Qualifications:
Each Salvation Army branch determines its own eligibility criteria for different programs.
How to get help:
VIsit Indiana's branch to find out more information.
Catholic Charities of Indiana
Catholic Charities assist with:
Housing
Utility assistance
Food assistance
Health care assistance
Qualifications:
Each Catholic Charities branch determines its own eligibility criteria for different programs.
How to get help:
United Way of Indiana
The United Way of Indiana connects people in need with local resources like:
Food
Shelter
Child care services
Housing
Health care
Support groups
How to get help:
More charities for single moms:
Visit nonprofit programs in Indiana.
---
Not your state? Select yours here: