Do you have a gold chain, necklace, bracelet, wedding band, earrings, gold watch or coins? or fine, old, unworn jewelry or watches cluttering your jewelry box, or safety security box?
Maybe you have a diamond engagement ring, wedding ring, gold necklace, watch, Cartier LOVE Bracelet, or other jewelry from a relationship that ended.
If you're thinking about selling your jewelry, it's important to find a legit buyer that you trust won't rip you off.
While you can use a local pawn shop or cash for gold store, you're going to get a better offer from online jewelry buyers. Online companies that buy gold, silver, diamonds and other fine jewelry typically have lower overhead and steeper competition than in-person, brick-and-mortar jewelry buyers in your local community.
Below is a look at the best ways to sell gold, including our No. 1 recommendation when it comes to selling your jewelry, which is the CashforGoldUSA, which pays within 24 hours and has an A+ rating with the BBB.
Best jewelry buyer where you can sell gold and jewelry: CashforGoldUSA
Wondering about the best site to sell jewelry? Our No. 1 recommendation for selling jewelry online is CashforGoldUSA.
CashforGoldUSA and its sister sites, DiamondsUSA (formerly CashforDiamondsUSA.com and CashforSilverUSA.com), are owned by the same parent industry, C.J. Environmental, a family business founded in 1975, that is accredited by the Better Business Bureau and has an A+ rating.
CashforGoldUSA pays within 24 hours of an accepted offer, and insures your item up to $100,000 with Jeweler's Mutual insurance. They also pay a 10% bonus above their estimate if you ship within 7 days. They guarantee that you are 100% satisfied with the highest price in the market — or they will return your item for free.
I had a good experience selling a gold chain with CashforGoldUSA, and others have as well, including these on the BBB profile, where there are 76 reviews averaging 4.49/5 stars as of August, 2022:
CashforGoldUSA has 273 Trustpilot ratings averaging 4.6 out of 5 stars:
Pros of CashforGoldUSA
Easy, straight-forward process.
Legit gold and jewelry buyer with an A+ Better Business Bureau rating.
Pays within 24 hours of an accepted offer.
Free insurance up to $5,000 — and up to $100,000 upon request.
One of the older online gold and jewelry buyers, established in 1997, with more than $164 million in payouts to customers.
Quick way to get cash for jewelry, watches, scrap, silverware and silver coins, dental and other forms of silver, gold and platinum, as well as diamond jewelry and loose diamonds.
You decide whether you want to accept their offer, or not. 100% free, immediate return.
Earn a 10% bonus above your quote price when you send your item in within 7 days.
Accepts all weights and quality of gold and silver, all sizes and quality of diamonds and gemstones.
Platinum vs white gold: Which is more valuable?
White gold vs yellow gold: What's the difference, which is worth more?
Cons of CashforGoldUSA
Unlike Worthy (read below), the price they offer is based on one evaluation — not several bids from multiple jewelry buyers.
In short: For quick sales of jewelry or gold or silver, CashforGoldUSA is a solid jewelry buyer for fast money and trustworthy service.
You can also sell your gold and silver jewelry, coins, silverware and dental fillings through CashforGoldUSA, the parent company (which has nothing to do with the scandal-ridden Cash4Gold, which was embroiled in lawsuits and scandal for its 2009 Super Bowl ads).
Learn more at our CashforGoldUSA 2022 review.
Have questions about the CashforGoldUSA service? Read their FAQs.
Best jewelry buyer for diamond jewelry: Worthy
If you have jewelry valued at $1,000 or more, including a diamond engagement ring, other diamond or gemstone jewelry, or branded items from Tiffany, Cartier or another high-end jeweler, then consider jewelry buyer Worthy.com, an online marketplace where hundreds of vetted buyers bid on your item.
Typically, the center diamond of an engagement ring of at least .5 carats will sell for $1,000. Worthy is A+ BBB rated, and insures your item up to $100,000 with Lloyds of London.
Get a free estimate from Worthy now >>
Pros of selling with Worthy.com
A+ BBB rating
4.8 rating with Trustpilot
High consumer reviews
Free lab GIA report
Cool website that helps you understand the value of your jewelry
Cons of selling with Worthy.com
Takes longer than other platforms
Some users find the process overly complicated
Focused exclusively on diamond and high-end branded jewelry
Strict minimum of items that will sell for at least $1,000
I sold a ring on Worthy, and had a really good experience. Here is why I like selling jewelry online with Worthy: my Worthy review.
Other jewelry buyers you could use to sell jewelry
While we recommend Worthy for higher-end jewelry, and CashforGoldUSA for fine gold jewelry, as well as lower-cost items, there are other reputable online jewelry buyers, too.
Jewelry buyer: WP Diamonds
WP Diamonds is another big jewelry buyer in the diamond, luxury jewelry, handbag and watch resale space.
WP Diamonds has a solid reputation as an online jewelry buyer, and promises to get you a fair price for your diamond or designer jewelry, loose stones (diamonds of at least .5 carats), handbags and watches.
However, theirs is a more traditional buyback platform, in that WP Diamond's in-house expert will evaluate your jewelry, and then make an offer. Take it or leave it.
Their team of GIA trained gemologists and industry veterans have the necessary knowledge and expertise to accurately price your diamond goods based on the current second-hand diamond market.
WP Diamonds pros
Reputable jewelry buyer with an A+ BBB rating and over a thousand customer reviews
Clean, easy-to-use site for selling jewelry online
Pays cash for your jewelry
Easy process, including FedEx round-trip shipping, and $150,000 insurance
Choose to do business via email or phone
Sell in as little as 24 hours: WP Diamonds buys your jewelry directly, meaning that there are no online listings or auctions to wait for. No haggling or negotiating, simply their best price upfront.
No fees are deducted from your final offer, the amount you hear is the amount you get paid.
WP Diamonds cons
The evaluation is done by an internal appraiser, not a neutral third-party laboratory like GIA, which Worthy uses.
There is just one offer, not a price set by a dynamic marketplace
In summary, WP Diamonds is a reputable online diamond and jewelry buyer, that has been around for a long time. It is the fastest way to sell diamonds safely online to the experts. You can read my WP Diamonds review if you want to learn more about this company.
WP Diamonds vs Worthy
WP Diamonds and Worthy are both reputable companies that buy jewelry. There are, however, a few important differences. WP D specializes in diamonds, designer jewelry, luxury watches and handbags.
The second difference is in the evaluation process and fees. WP Diamonds' GIA trained gemologists and jewelry experts analyze the second-hand diamond market to provide a fair, honest and competitive price quote for your items. If you are happy with the price quote, they will pay for the shipping and insurance to send your items in for an in-person evaluation and final price. There are no costs deducted from their final offer.
Worthy, on the other hand, gives you an instant estimate, and then conducts a GIA-certified evaluation to come to a more accurate price estimate for your jewelry. There are 5-22% commission fees deducted from the final offer.
Speed: Selling to WP Diamonds does not involve any online listings or auctions. Unlike Worthy, selling to WP Diamonds' service allows you to sell in as little as 24 hours.
The final difference is in the sales process. When you sell your jewelry through WP Diamonds, you are selling it directly to them. When you work with Worthy, you are selling your jewelry through them, not to them. Ultimately, bidders buying through Worthy's auction platform will drive the sales price for your piece. There is however no guarantee of a sale, a fee will be deducted from Worthy's final offer and if your items do sell, their process ultimately takes more time than WP Diamonds.
WP Diamonds vs CashforGoldUSA
WP Diamonds and CashforGoldUSA are very similar in a number of ways. Both companies provide you with packaging to send your jewelry to them for evaluation. Both companies will conduct an in-house evaluation and make you an offer within 24 hours of receiving your item. Both companies will pay you within 24 hours of you accepting an offer.
The greatest point of difference between WP Diamonds and CashforGoldUSA is in their target customer. CashforGoldUSA buys all scrap metal, flatware, gemstones and diamonds, and accepts all quality and weight of metals and stones.
WP Diamonds, on the other hand, specializes in high-end jewelry. While they will purchase diamond jewelry of any carat weight from luxury brands, the company will only purchase unbranded diamonds that are at least .5 carats. WP Diamonds also purchases luxury watches, handbags and designer jewelry.
Jewelry buyer: Circa (previously Mondiamo)
Mondiamo was a relative newcomer to the online diamond and jewelry buyer market which partnered with BlueNile, a retail leader in the online diamond engagement ring world.
In early 2020, Mondiamo merged with a competing company, Circa. Circa has maintained Mondiamo's relationship with BlueNile and has an A+ rating with the BBB.
Circa pays cash for jewelry, and accepts high-end branded jewelry, as well as diamonds of at least .4 carats, and engagement rings. They will also purchase historical or estate jewelry including pieces such as: Antique, Edwardian, Georgian, Art Nouveau, Belle Epoque, Art Deco, Retro and Modern.
Circa has 14 physical locations (11 in the U.S. and 3 international), if you prefer you can schedule an appointment for an in-person evaluation of your jewelry. Whether in-person or online, if you accept the offer, you will be paid immediately
If you provide a grading report from the GIA, EGL, IGI, AGS, GSI, GCAL, IIDGR, or HRD, Circa provides a guaranteed offer range. Once you mail in your jewelry, Circa is able to guarantee a final offer that falls within this range. The company claims that more than 90% of its customers receive a final offer price higher than the midpoint of the guaranteed range (which includes shipping and insurance). Mondiamo's 15% fee is already calculated into the range.
Circa pros
Works in partnership with diamond retailer Blue Nile, and promises to offer a high price to you by cutting out the middleman
Better Business Bureau rating of A+.
Website's videos and posts create transparency.
Fully insured FedEx delivery — both from you to Circa, as well as returns, when relevant.
Circa cons
This jewelry buyer only deals in jewelry with a diamond of at least .4 carats.
If you do not have a lab report, you must send in your item for evaluation and grading before an offer is made.
That offer is good for just 7 days, after which you have to start the whole process over again.
In short, Circa is a solid company that brings the Blue Nile experience full circle, promising to offer jewelry sellers high prices by removing the middleman.
Circa vs Worthy
Selling your jewelry through Circa (previously Mondiamo) works in much the same way as selling your jewelry through other sites in that they will conduct an evaluation of your item and then make you an offer, which you can accept or decline. Worthy doesn't purchase your jewelry directly, but instead acts as an auction platform for your sale. Though Worthy provides you with an estimate of what they believe your piece will sell for, how much you make will ultimately be decided by the bids that it receives in Worthy's marketplace—which can be much higher than the initial estimate.
Circa vs CashforGoldUSA
Though Circa and CashforGoldUSA both purchase jewelry, Circa specializes in high-end designer jewelry while CashforGoldUSA focuses on scrap metal and smaller diamonds. While Circa only accepts jewelry with a diamond of at least .4 carats in size, CashforGoldUSA does not have a minimum carat requirement.
This makes CashforGoldUSA a better option if you are selling lower-end pieces of jewelry, and want your money in 24 hours.
Jewelry Buyer: Vermillion Enterprises
Vermillion Entreprises is a chain of seven coin stores in Florida with an online gold and silver buying arm — the latter of which is focused on B2B purchases. The business has an A+ Better Business Bureau rating, is not BBB accredited, and has no reviews or complaints there. It also has high reviews on Google, Yelp and Facebook, though Vermillion Enterprises does not have a Trustadvisor presence.
Unlike the competitive online gold, silver and jewelry buyers mentioned above. Vermillion requires you pay for and insure your items, whereas other consumer-facing gold buyers pay for 100% of shipping and insurance. Vermillion seems to have a highly regarded in-person gold and silver buying and selling company at its Florida stores, but for mail-in services, tis website is dated and slow, its payment comes only by way of paper check mailed by USPS and echeck (no Paypal or ACH).
Vermillion Entrepreises pros
The brick-and-mortar stores have a good reputation.
Buys a wide range of precious metals, jewelry, sports, comics and toy collectibles and more.
Vermillion Entrepreises cons
Is not competitive compared with many of the leading online jewelry buyers in terms of its shipping, insurance and payment processes.
Dated, slow website.
Vermillion Entrepreises vs Worthy
While Worthy only buys jewelry, and primarily significant diamonds, Vermillion Enterprises' online buying business is focused on scrap gold and silver, as well as bullion and coins — neither of which Worthy deals in. Both companies have A+ BBB ratings and otherwise strong online reputations.
Worthy pays for round-trip shipping and insures each package up to $100,000, whereas Vermillion puts these responsibilities on the seller. Both jewelry buyers guarantee free shipping should you choose not to accept their offer.
Vermillion buys jewelry and other items outright, whereas Worthy is a marketplace and helps sellers market their jewelry on their online auction, setting minimum prices. Vermillion, like other Florida buyers, requires you submit proof of government ID (driver's license, Social Security card, passport, etc.), whereas Worthy does not.
Vermillion Entrepreises vs CashforGoldUSA
Like Vermillion Enterprises, CashforGoldUSA also buys all kinds of gold and silver jewelry, scrap and bullion. Both have strong online reputations, including A+ Better Business Bureau ratings, though CashforGoldUSA is accredited, and Vermillion is not. CashforGoldUSA does not have any retail stores, and also does not deal in anything other than precious metals, diamonds, watches and gemstones — whereas Vermillion also trades in collectible sports memorabilia, toys, musical instruments and autographs.
CashforGoldUSA promotes its free roundtrip, 24-hours shipping and full insurance, as well as and payment via Paypal, paper check or FedEx. Vermillion is not competitive in these regards.
Jewelry buyers "near me"
You may want to start locally to sell your jewelry: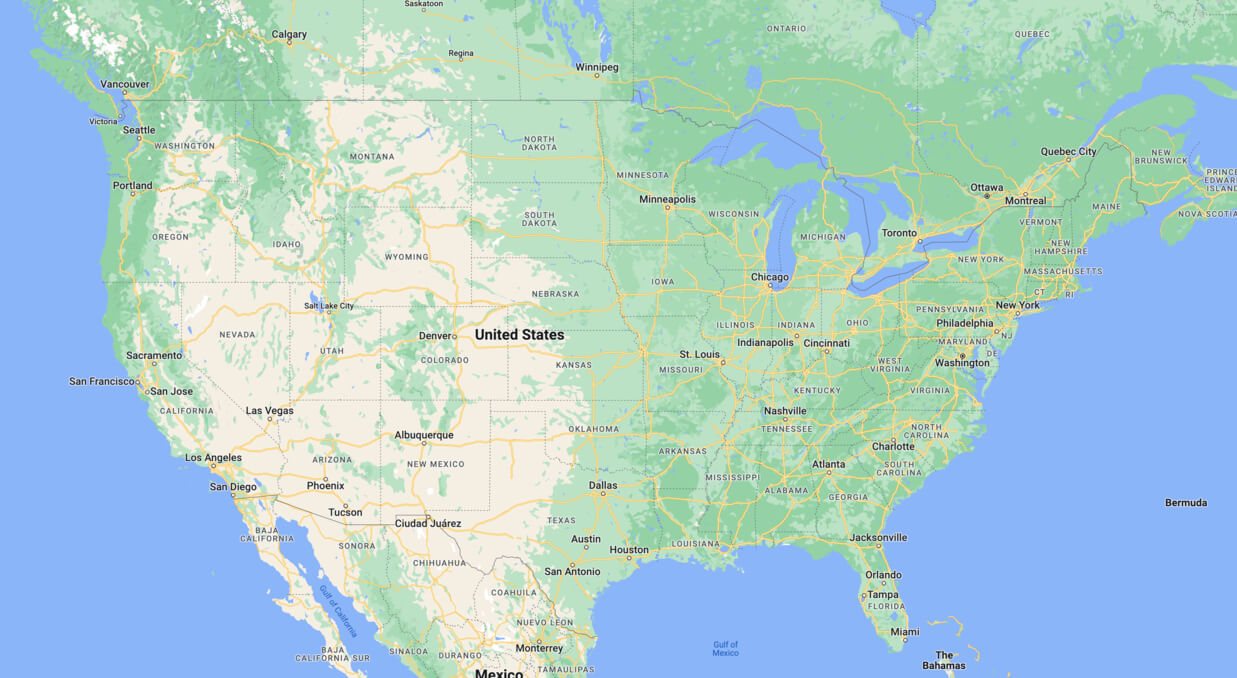 The pros are you can get cash the same day, support a local business, and work face-to-face with someone you trust. The cons of selling locally is that you have to physically go into the store, which can be time-consuming and embarrassing.
To find a reputable local jewelry buyer in your community take these steps:
Ask around for a reputable gold, diamond buyer or jeweler in your community
Search the company's Yelp, Better Business Bureau and Google reviews
Visit, and get a quote
Visit multiple local businesses
You can also mail in your jewelry to an only buyer, get a quote and see if they can beat local offers. Companies like CashforGold and Worthy will return your time for free, 100% insured, if you choose not to sell with them.